Staying connected in this new age starts with a BOLD conversation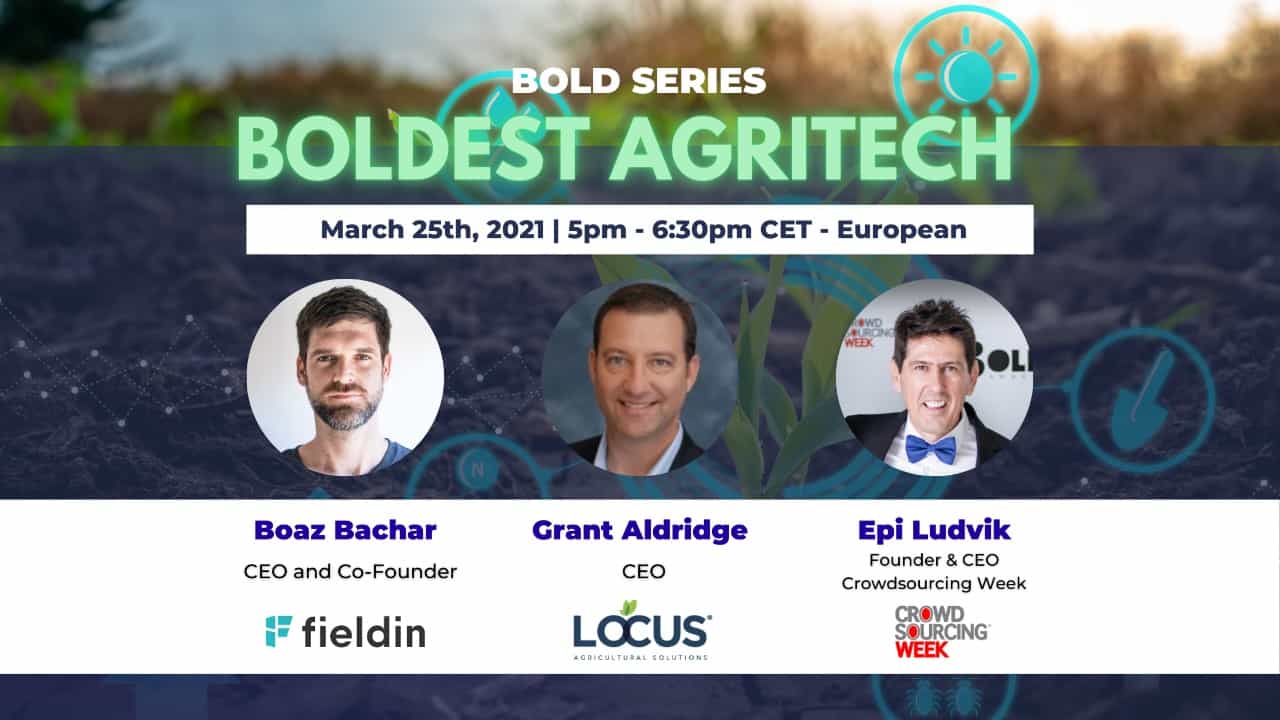 How Agritech is changing access to Nutrition
THE FUTURE OF AGRICULTURE will be directly impacted by two of humanity's biggest menaces on the horizon: population growth and climate change. Innovators working in agriculture have to figure out how to grow more food, faster, with fewer resources, by developing new technologies to scale up the planet's food production mechanisms sustainably.
In this BOLD Series we will dive deeper on how the BOLDEST innovators in Agritech are solving this problem and how it can impact the agriculture industry for the better. Learn how you can be involved and capture the opportunity it may bring.
We gathered our BOLD Awards nominees and movers in Agritech and Crowdsourcing!