Staying connected in this new age starts with a BOLD conversation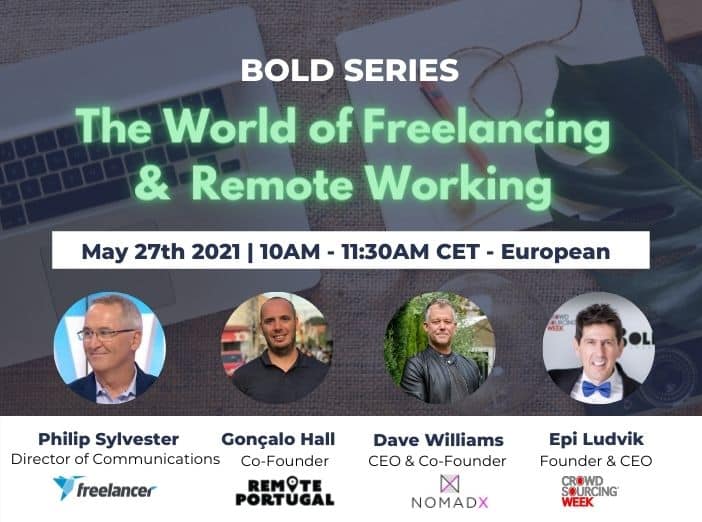 The World of Freelancing and Remote Working
Making the World of Freelancing & Remote Working work as things return to normal, most employees now expect a blended approach to work – balancing remote work with trips to the office. Around 60% are saying they want to continue working from home which now forces companies to adopt a hybrid and fully remote approach with virtual workspace and physical offices.
During this BOLD Series we will be covering some practical how to's for both employers and the distributed workforce:
How to overcome loneliness when you're freelancing and working remote

How to collaborate effectively with a distributed workforce

How can you onboard new workers

How can you create an innovative culture

What does this mean and a lot more? We'll be covering from the leading platforms who have been pioneering in this type of work environment more than a decade ago.
We gathered our BOLD Awards nominees and movers in


The World of Freelancing and Remote Working