Award Criteria and Judging Process
Winners are determined by a blended vote between public voting 50% and the jury members with category-specific expertise 50%. Anyone can vote for their favorite project on bold-awards.com when the public voting opens. All entries will be evaluated with the same criteria: Level of Impact 40%, Scalability 30%, Transparency 20%, H-Factor 10% (Human & Social).
BOLD thinking and actions that add value to the business and the ecosystem in which it operates.
There should be global potential and/or use in other applications or development opportunities for the business and the project.
Operates in authentic and open way to encourage trust and engagement.
Be Human. Put people at the heart of your product/services and believe that they're the heart of your company too.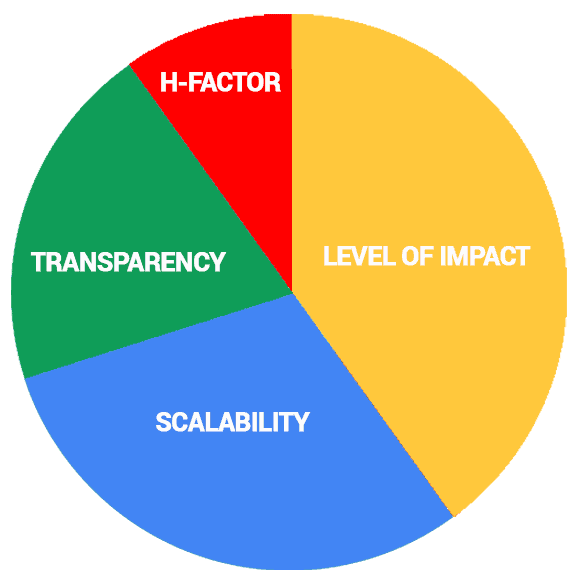 Our in-depth judging process ensures that winning submissions reflect each category's BOLDest work and reward the projects that are leading the way for positive impact.
The BOLD Awards team conducts an intial review to determine eligibility.
All accepted entries are published during the public voting. Ultimately, the public are the consumers or end-users and is given a weight of 50%.
Our distinguished panel of judges will lend their expertise to determine up to seven finalists for each category and a second round of judging to determine the overall winners in each category. This is given a weight of 50%.