Bridgit – The #OverWeb Startup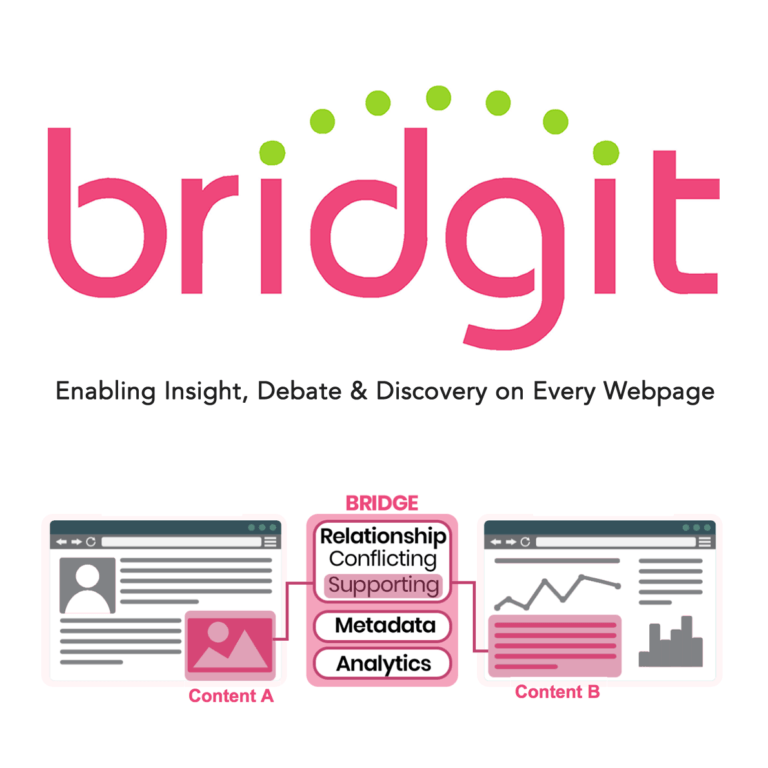 Our beachhead is emerging ideas. The problem is many groundbreaking ideas experience an uphill battle which delays their impact for years if not decades. Our platform enables stakeholders to build knowledge maps & shared context for issues that matter; seeing ideas in context makes them much more understandable and actionable. Bridgit enables insight, debate & discovery on every webpage by making the entire web into a collaborative research platform. Our browser overlay enables researchers to control, validate, organize & monetize their data. Advanced tagging enables the #OverWeb, a Trust Layer over the webpage. The #OverWeb is a Secure Social Ecosystem that generates valuable semantic, intent, & sentiment data. We use AI to assist in creating/validating content and neutralizing bad actors. We earn money from subscriptions, content-driven ads, and data licensing.
Our platform supports Massive Online Research Collaborations that enable researchers to build knowledge together without coordination as well as Bridgit Apps which enable organizations to expose their information and application functionality wherever relevant on the web.
Our alpha had 200 registered users and 1100 pieces on content created. Our beta will be mid to late Q1 2020.
Steps | Log in -> Vote project -> Vote now -> Confirm Vote -> Be BOLD