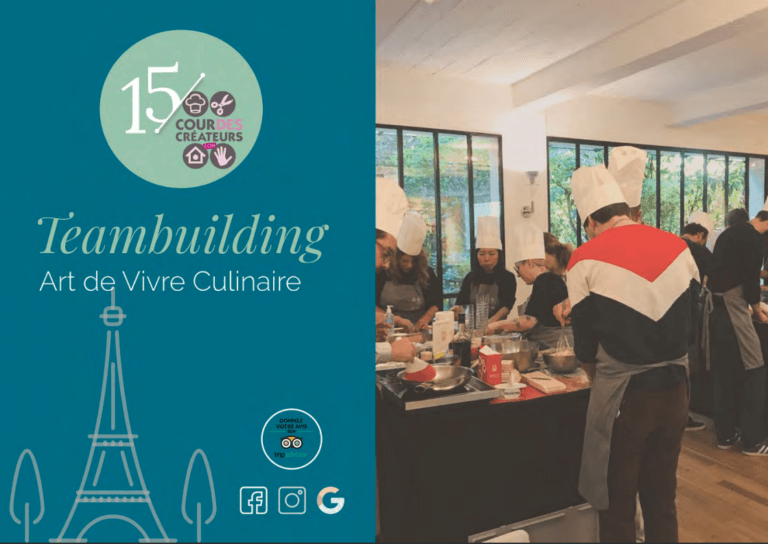 Millenials are not willing anymore to involve in business more than 6 hours a day. Do you remember time where you spent nights at work ? So trying to catch them and to commit them for more loyalty could begin with a teambuilding activity, it is how Cour des Createurs was created.Since 2004 we try to help CEO and BU managers to reach their loyalty goals by providing meaningfull events through most of the time cooking activities together in wonderfull places. 2600 companies trusted us, 40 events a month, 17 cooks, 5 barmens, 2 projects'officer, 600 000 euros turnover in 2018.

See https://www.courdescreateurs.com/teambuilding

Chefs are coming from all over the world and share their home made receipes during the course. Sometimes the meal prepared are distributed for homeless. And everytime, people, colleagues, are coming back home satisfied with a smiling face thanks to new links with their colleagues, discovering a country's food and So we think we are committed to wellness in companies and creating links between individuals at work.



Steps | Log in -> Vote project -> Vote now -> Confirm Vote -> Be BOLD