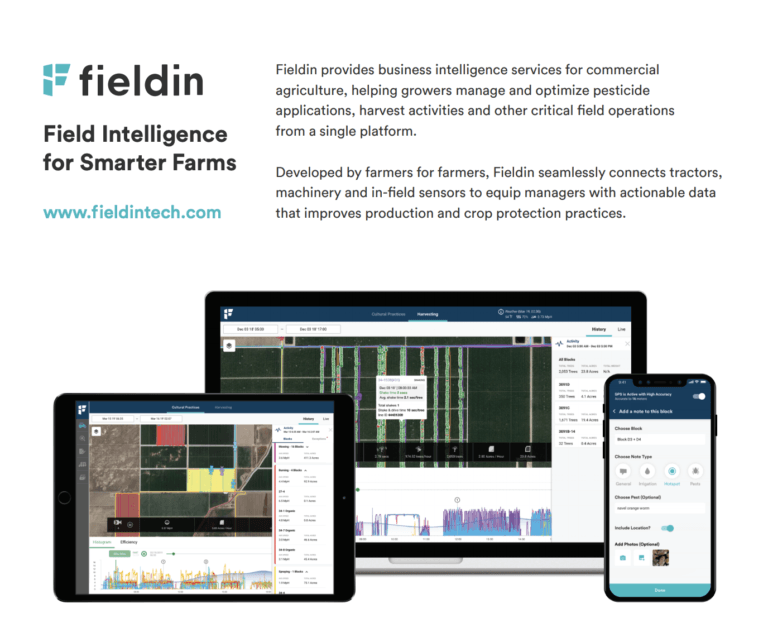 Founded in 2013, Fieldin's Control Center for specialty crops helps some of the largest growers in the world manage and optimize pesticide applications, harvest activities and other critical field operations in real-time.
Fieldin's smart farming platform seamlessly connects tractors, machinery and in-field sensors to provide managers with actionable data that improves production, transparency and efficiency in the field.
Fieldin's system uses smart sensors on tractors, rigs and operators, along with AI and advanced analytics, to highlight inefficiencies and abnormalities before they become larger issues in the field and as the season wears on.
We complement our system with our certified Grower Support team, which works hand in hand with your operation to integrate our technology, set up alerts, custom reporting, and help discover and prevent inefficiencies.



Steps | Log in -> Vote project -> Vote now -> Confirm Vote -> Be BOLD