Glymt – Video Crowdsourcing Platform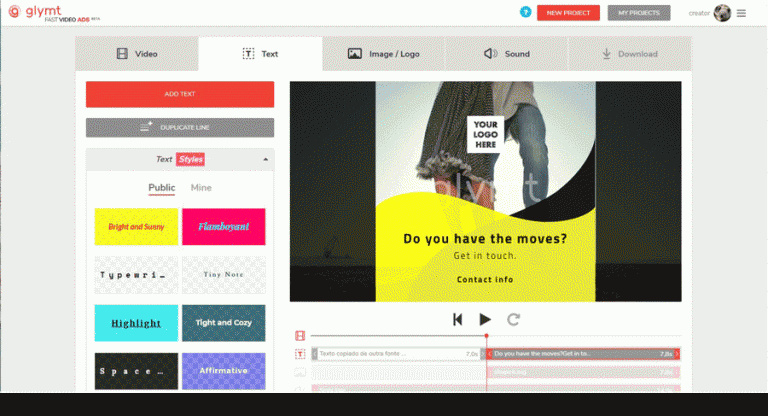 In a world commanded by technology we want people to make a difference. We believe that each individual can contribute with its creativity, authenticity and unique perspective to make the world a better place.
Glymt is a video crowdsourcing platform that aims to make a difference in Assisting Creativity and Augment and Expose Human Experiences & Crafts.
We want everyone with a camera to be able to capture, otherwise inaccessible corners and human experiences of our world and contribute with different views and perspectives to brands and storytellers that need fresh footage to create their stories.
Glymt video platform helps:
1• Capturing value with a state of the art marketplace and short video two sided platform
-Offering non-professionals powerful DiY creative tools and niche licensable content for this age of individuality and self expression
-Leveraging Artificial intelligence to make creativity more viable and efficient reducing the time on tasks that don't require creative inspiration at all.
2• Bringing new Creators in contact with the professional market
-Enabling long tail video creators to finally be able to find their market, providing an easy way to distribute and expose their work with full attribution and monetization
-Simplifying video related activities (uploading, editing, tagging, promoting and licensing)
-Optimizing matchmaking for the two sided platform
3• Democratizing video use for multiple Business Use Cases
-Developing user friendly digital solutions allowing businesses to generate unique video content, engagement and visual insights in a fast, reliable, self serve, secure and affordable way
-Sourcing Authentic licensable User Generated Content incorporating local perspectives and diversity
-Providing clients with the flexibility to develop their own solutions using comprehensive, configurable and scalable tools
Glymt platform has currently 70.000 registered creators and clients, 100.000+ user generated videos covering 160+ countries. Video requests have a 92% response rate.
Steps | Log in -> Vote project -> Vote now -> Confirm Vote -> Be BOLD