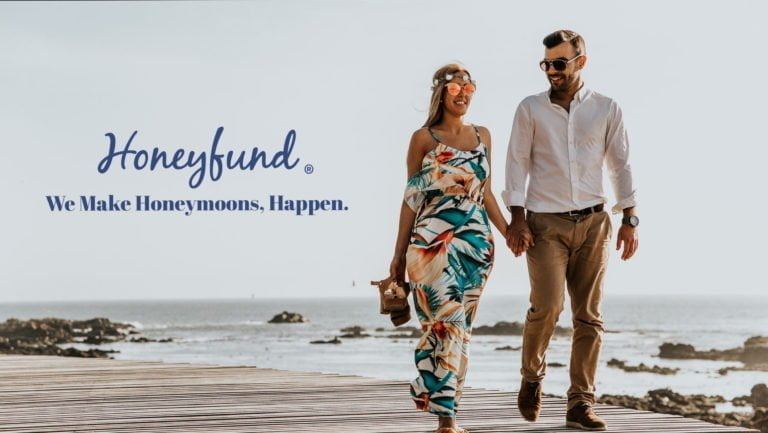 Honeyfund.com is a crowdsourcing platform that has been helping engaged couples to collect wedding gifts in the form of funds to take their dream honeymoon for 13 years. It grew exponentially in 2014 when the founders were invited to participate on the show SharkTank, partnering with Kevin O'Leary. Honeyfund was the first honeymoon registry in the space and continues to be the #1 choice for honeymooners. It completely changed the way that people think about wedding gifts and making it more common to give experiences instead of household items.
The platform itself includes multiple payment options like WePay, PayPal and the free option of registering for gift cards (travel, retail, entertainment, etc), tons of customization options for couples to make their registry their own and helpful tools to help them navigate not only their honeymoon and honeymoon planning, but their wedding, reception details, and creating the path to a successful marriage.
Honeyfund has had a continued reputation of putting the couple first. Their 5-star rated Support team is always ready and happy to assist couples at all times and is one of the few platforms in the space to have the option to get on the phone with a Support team member. With a small team of fewer than 20 employees, their main mission in their day to day actions is the success of their couples on all areas of marriage, relationship, honeymoon, etc.
Honeyfund will be hitting a big milestone in signing up their 1 Millionth couple in 2020 and expanding their tools and resources to help couples have their honeymoon of their dreams, their wedding of their dreams and the marriage of their dreams. To date, Honeyfund has helped couples raise more than $600,000,000 for their dreams.
Steps | Log in -> Vote project -> Vote now -> Confirm Vote -> Be BOLD