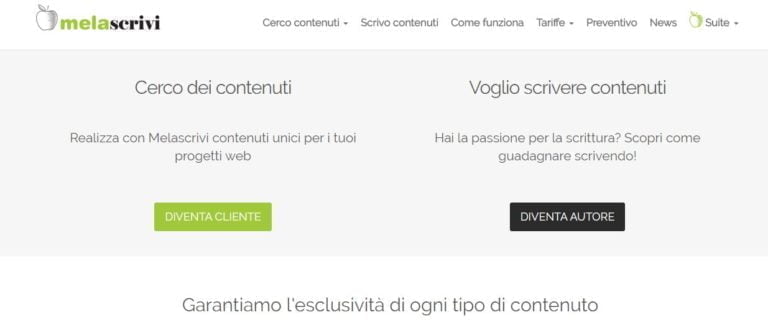 Melascrivi.com - The Content Marketplace.
Manage all your content marketing activities unleashing the power of crowdsourcing.
Over 110.000 freelancers that are available on demand to write, manage or promote text contents.
Agencies, Publishers and Ecommerce use our platform to:
- Identify the keywords and topics
- Produce Articles, Guides, Product Sheets, Videos, and Images.
- Translate or Create texts and product descriptions in over 22 languages
Telling your story has never been easier!
Steps | Log in -> Vote project -> Vote now -> Confirm Vote -> Be BOLD