Nestlé: Powering new product and sustainable package innovation with Crowdsourced Internal Startups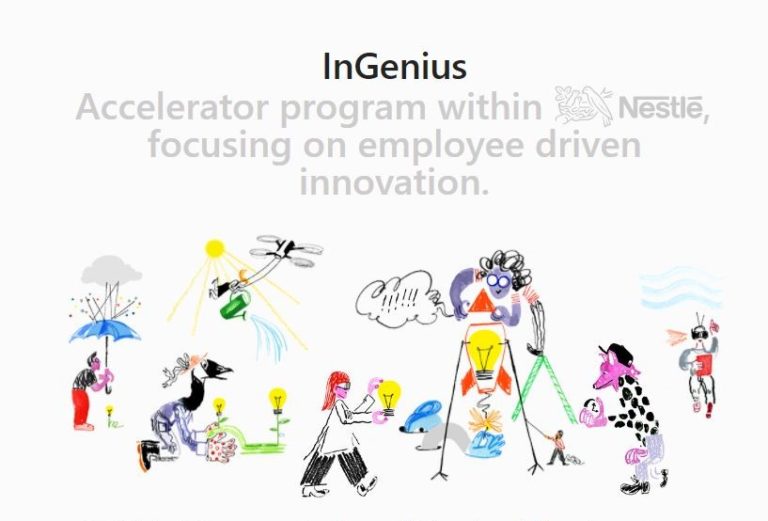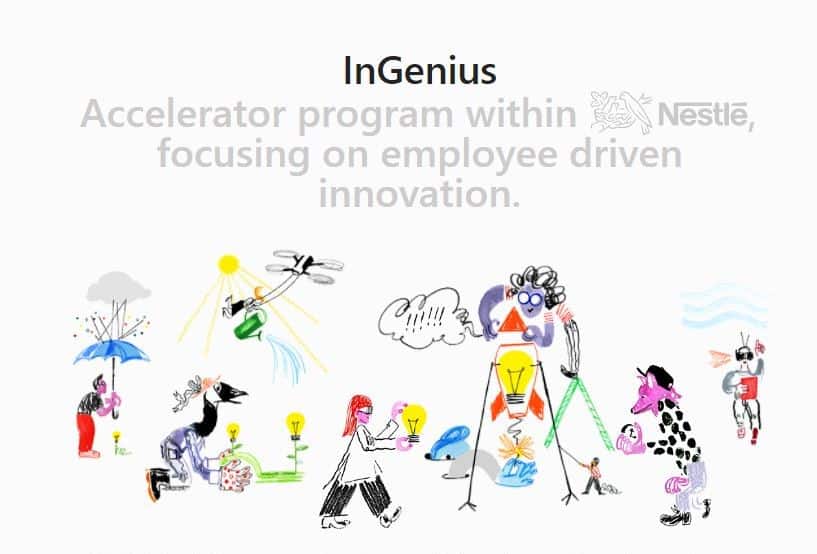 As the world's largest food and beverage company, a presence in 189 countries worldwide, and employing 323,000 staff, Nestlé has invested in empowering every Nestlé employee, regardless of their role, to be part of the company's innovation strategy via InGenius, its Global Employee-driven Innovation Accelerator.
InGenius crowdsources employee ideas globally against challenges, and drives the winning ideas through a lean startup process supported by a dedicated entrepreneurial team to convert them to viable, prototyped and user validated concepts within 8 weeks. The idea owners are additionally coached to pitch their concepts to senior level executives in return for funding to develop and launch to market within 3-6 months.
Launched in 2014 in Supply Chain IT and recognised in 2016 by Gartner as a leading example of its kind. Since then InGenius has expanded to support all corporate functions such as Agriculture, R&D (Food tech), Manufacturing and Human Resources and 'in the market' local campaigns.
InGenius has engaged over 58'000 employees and 4500 ideas across 110 countries; 54 of these ideas were converted to viable concepts that have been delivered through the program. These range from new food and beverage products and plant based protein technology, sustainable bulk and paper based packaging, affordable IoT water sensors for farmers in emerging economies, to safety driven drone scanning in warehouses and new eco-friendly direct to consumer business models....and many more BOLD innovations.
As well as pushing the limits on the challenges posted and technologies used in projects, in the last 12 months alone, the team expanded into Barcelona, embarked on a new crowdsourcing model and leveraged conversational AI; integrating directly with Nestlé's internal social media platform (Facebook Workplace) thereby increasing idea engagement by over 80%. We also released an additional new crowdsourcing service to support rapid prototyping workshops across our businesses as well as complimenting IT Product Roadmapping.
And if all that wasn't enough, we have stepped up collaboration with AI and data driven startups via our open innovation platform and local accelerators such as MassChallenge and the EPFL Innovation Park.
Watch the following video to see how we innovate BOLDLY and support Human InGenuity at Nestlé!
InGenius 2019 Teaser:
https://www.youtube.com/watch?v=RxkeGPvwl9k&t=10s
Steps | Log in -> Vote project -> Vote now -> Confirm Vote -> Be BOLD