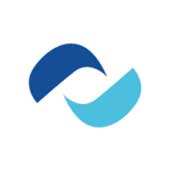 Prestiamoci is the first P2P Lending platform in Italy.
3.500 clients, 23 ml euro of loans issued, 13 employees.
Established in 2009 was refunded in 2014.
Activity: P2P Lending
Unique and differentiating factors from others operators
1. Prestiamoci invest together with his clients in each of the loan issued (risk position aligned with lenders customers)
2. Prestiamoci has a regulatory structure that allow to securitize shares of portfolio Loans. It's the only Italian plat form that have a Securitization deal in course. The risk approach has been validated by institutional investors is an additional guarantee for the individual lenders
3. Prestiamoci has proprietary risk analysis instruments (scorecard and real- time valuation instruments based on un conventional variables)
4. IT Platform and systems 100% proprietary
5. Investors can invest in new loans issued (primary market) and on existing performing loans (Secondary market)
6. Average net returns of the portfolio for lenders/investors: 5,50%. Securitization Senior notes yield: 3.75%. Expected loss on Portfolio 0,5%.
Mission: be admitted in individuals' portfolio investments as a widely recognized assets class. Enlarge potential lending to 100ml per year of loans issued
Steps | Log in -> Vote project -> Vote now -> Confirm Vote -> Be BOLD
VOTES
No one voted yet, be the first one!