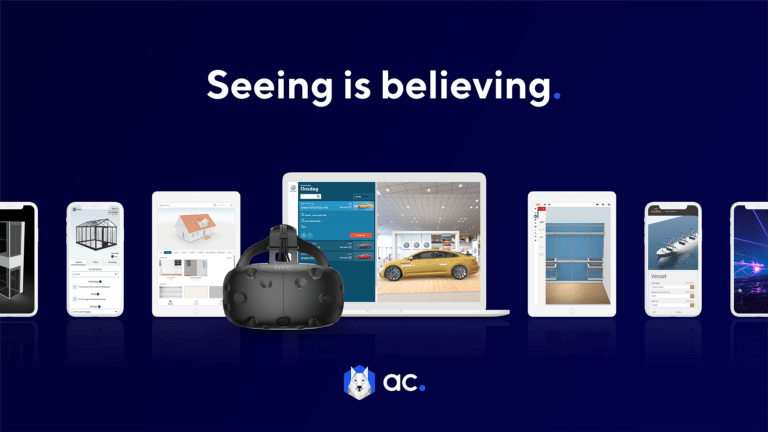 Our main product is Aniconfigurator: a 3D enabled configure, price, quote (CPQ) software that helps companies visualise their complex products or offers. Willab Garden sells greenhouses - a product which is easy to understand, but with an offer that is wide and complex. When their customers can see the offer it's easier for them to make good decisions, and they will understand the purchase on a deeper level. This creates better order value. We call it "seeing is believing", also known as "what you see is what you get". We see potential growth in the field of complex products or product offers. Our visual configurator is a well-needed tool for all companies that struggle with explaining what they are selling.
What's unique with our configurator is the integrated gaming technology, which help companies create immersive product experiences. The 3D visualization allows the customers to see their choices and gives direct feedback when changing them. This makes them more engaged in the buying process. The AR-support allows them to place their greenhouse in their own garden, using a phone or tablet. Our configurator has an interface that is streamlined and intuitive for use by customers with low computer skills, which allows them to experiment freely in order to get their dream greenhouse.
We help clients boost their sales. With Aniconfigurator each customer can explore all of the options to design a product according to their specific needs and desires. Once the customer has seen what that extra option will do for the product it is hard to resist. Time and time again, Aniconfigurator has proved to increase the average order value. As an example, GE Healthcare increased their average order with 31% after the implementation of Aniconfigurator in their sales process of Bio Process instruments.
We help clients shorten their sales cycles. When customers have already seen exactly what they are going to get, the purchase decision is an easy one. In addition, as the engineering rules are built into the tool, there is no longer a need to get the experts involved in every purchase.
We help clients reduce their costs. A visual tool helps increase understanding of the product and eliminates errors in ordering. Costs are reduced by avoiding manual configuration, errors and administration, especially on an international market where languages create barriers.
In short, we should win this category for creating important value for both clients and their customers. For clients, by helping them boost sales, shorter their sales cycles and reduce costs. For their customers, we create more engaging and fun experiences and help them do better choices, which leads to increased order value.
Would you like to try out the configurator yourself? Go to:
https://animech.com/products/aniconfigurator/
Steps | Log in -> Vote project -> Vote now -> Confirm Vote -> Be BOLD