Staying connected in this new age starts with a BOLD conversation
Complementary tickets end in....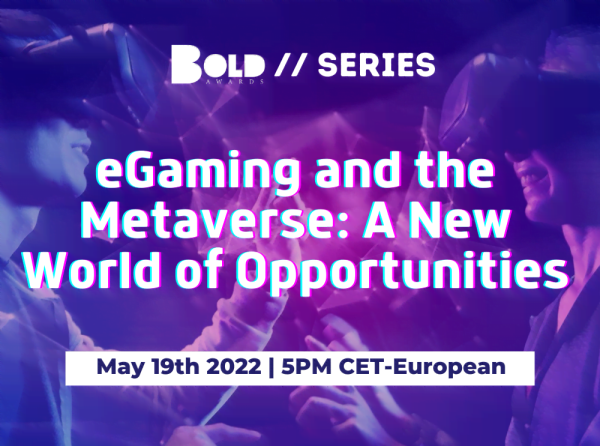 eGaming and the Metaverse:
A New World of Opportunities
A new world is arriving, right at your fingertips… the eGaming metaverse where users can interact with each other and the digital world around them. The current eGaming industry encompasses the total electronic gaming industry from video game consoles to PC and mobile games, online streaming services as well as the eSports industry and is currently estimated to have a global industry value that exceeds $300 Billion. With significant investments in the Metaverse from gaming companies, big tech, and VCs alike, it is expected to grow into a market much bigger than that. Are you ready to play this game?
Here is what you'll learn:
How anyone can the leverage network effects of egaming and the Metaverse
Developing the right ecosystem of players, communities, and partners
Biggest opportunities in eGaming and the Metaverse
We gathered our

BOLD Awards

judges and movers in Space Frontier and Crowdsourcing!
As GM Europe and CMO for Tipalti, Rob Israch brings over 20 years of expertise to the company, across marketing, alliances, and international business. Rob has served at Tipalti for over 6 years, helping to grow them from 17 employees to over 500 while multiplying revenues by 40X with a Double Unicorn valuation. Prior to Tipalti, Rob served as VP Global Marketing Programs at NetSuite where he led global branding, international marketing, and demand generation, helping guide the company through 10X+ revenue growth, from a private company through IPO to cloud market leader. Rob also has held various management positions at Intuit and GE.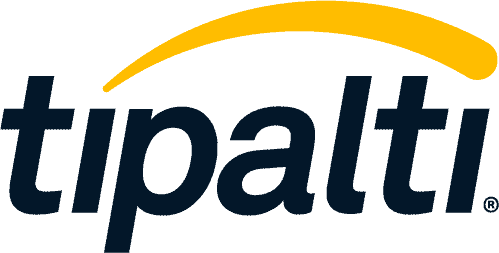 Daniel is the Chief Executive of the Academy of International Extended Reality, a not for profit membership body dedicated to supporting companies grow using virtual and augmented reality and actively accelerating the immersive industry.Daniel built and leads an executive board made up of Facebook, Disney, Microsoft, Google, Boeing and more, to steer and execute global initiatives and strategy aimed at supporting growth within immersive enterprises.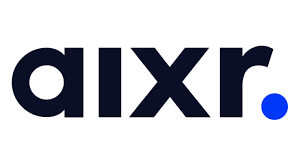 Tim is the Co-Founder and CEO of Venly, a developer-friendly blockchain technology provider specialized in Wallet, NFT and Marketplace solutions. He's been passionate about blockchain since 2014 and active since 2016. He's building Venly to help web2 businesses embrace web3 technology as he firmly believes that the way we do business will drastically change due to the innovation.Tim has a Master's degree in Business Science and earned a professional degree in Business Analysis at The Master Labs. He loves to learn, play tennis, share ideas and foster great relationships.

Epi is the Founder & CEO of Crowdsourcing Week, a global platform that is uniting thought leadership on the crowd economy. He is one of the pioneers in the crowdsourcing ad space. Through his work and mission with CSW, Epi has transformed cities, communities and brands across the world.