Staying connected in this new age starts with a BOLD conversation
Complementary tickets end in....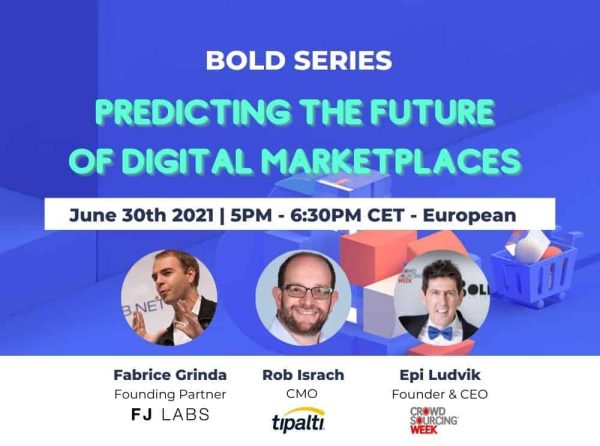 Predicting The Future Of Digital Marketplaces
Digital Marketplaces are experiencing disruption thanks to the advances made in Artificial Intelligence (AI), machine learning, real-time personalization, and the scale and speed of the latest generation of cloud platforms like AWS, Google Cloud, Microsoft Azure, and many more. 
Companies hoping to succeed in this new normal need to master the often complex process of selecting the right technologies to improve business performance.
Here is what you'll learn: 
The latest trends and developments and how these can unlock further opportunities
New marketplaces paradigms and their implications
How marketplaces can choose the right technologies for their business
The best-kept tech secrets in marketplaces that can boost competitiveness
We gathered our BOLD Awards nominees and movers in Marketplaces and Crowdsourcing!
Fabrice Grinda is among the world's leading Internet entrepreneurs and investors. He has over 200 exits on 600 angel investments. Fabrice has served as CEO for three multinational companies and has an impressive track record as an early investor in Alibaba, Flexport, Delivery Hero, Betterment and Brightroll. Fabrice is currently running the startup studio and venture fund FJ Labs, which he cofounded with business partner Jose Marin. Fabrice was named the #1 Angel Investor in the world by Forbes.


As GM Europe and CMO for Tipalti, Rob Israch brings over 20 years of expertise to the company, across marketing, alliances, and international business. Rob has served at Tipalti for over 6 years, helping to grow them from 17 employees to over 500 while multiplying revenues by 40X with a Double Unicorn valuation. Prior to Tipalti, Rob served as VP Global Marketing Programs at NetSuite where he led global branding, international marketing, and demand generation, helping guide the company through 10X+ revenue growth, from a private company through IPO to cloud market leader. Rob also has held various management positions at Intuit and GE.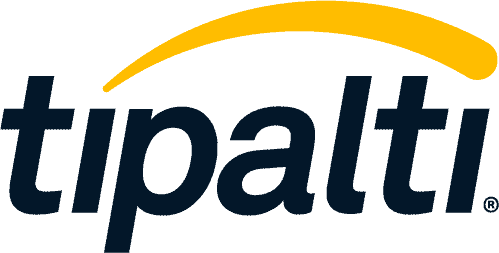 Epi Ludvik is the Founder & CEO of Crowdsourcing Week, a global platform that is uniting thought leadership on the crowd economy. In 2008, he created Ludvik + Partners – one of New York's hottest boutique virtual ad agencies built on a 100% crowdsourcing model. Epi Ludvik is one of the pioneers in the crowdsourcing ad space, an industry expert and thought leader in digital marketing. He evangelizes social productivity and power of crowds. Through his work and mission with Crowdsourcing Week, Epi has transformed cities, communities and brands across the world.Epi Ludvik earned a BS in Advertising & Marketing from the Fashion Institute of Technology in NYC and has been a serial entrepreneur since graduation.