Staying connected in this new age starts with a BOLD conversation
Complementary tickets end in....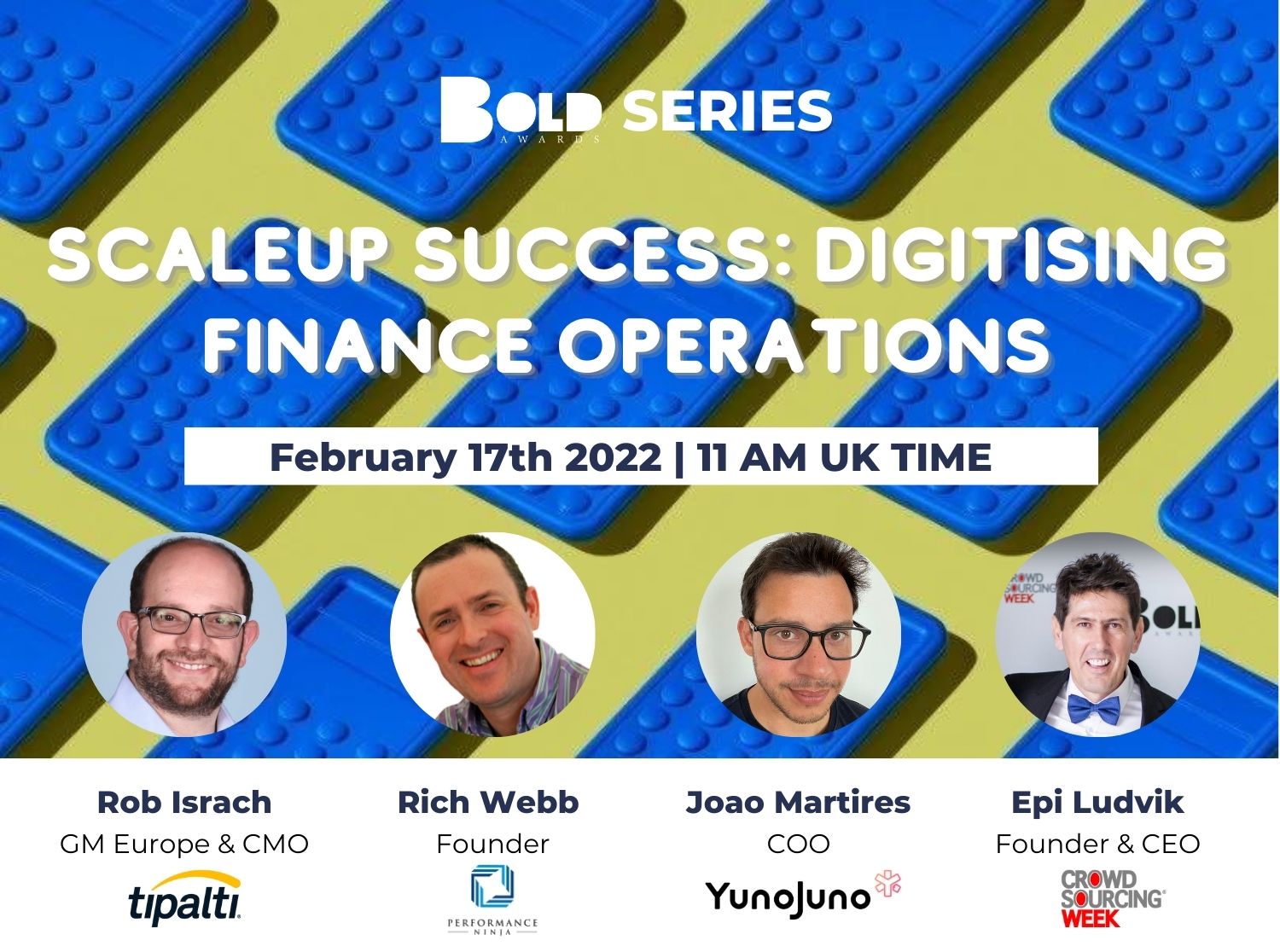 Scaleup Success: Digitising Finance Operations
Digital transformation has been key in responding to the recent disruptions and challenges for many industries and occupations – and finance is no exception.
Today, finance teams need to apply digital technologies to finance processes to create efficiencies, drive business insights and add value.
Here is what you'll learn:
Key digital trends driving the financial planning process

Developing the right digital strategy for finance operations

Biggest opportunities for finance and accounting
Meet our BOLD Speakers and More to Come...
We gathered our BOLD Awards judges and movers in FinTech and Crowdsourcing!
Rob Israch brings over 20 years of expertise to the company, across marketing, alliances, and international business. Rob has served at Tipalti for over 6 years, helping to grow them from 17 employees to over 500 while multiplying revenues by 40X with a Double Unicorn valuation. Prior to Tipalti, Rob served as VP Global Marketing Programs at NetSuite where he led global branding, international marketing, and demand generation, helping guide the company through 10X+ revenue growth, from a private company through IPO to cloud market leader. Rob also has held various management positions at Intuit and GE.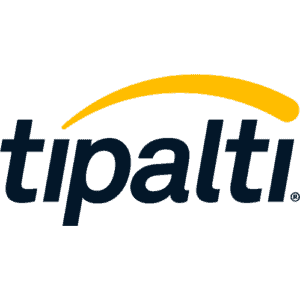 Rich Webb studied Engineering at Cambridge University and then joined the Business Leadership Programme at Barclays Bank. After a number of years leading in the non-profit world, Rich joined GiANT, a Leadership Development Consultancy, and eventually became the COO of the business, leading it through a transition to a SaaS model. Rich has a passion for seeing organisations, teams and individuals reach peak performance and now operates with a range of business through his PerformanceNinja consulting business. Based just outside of London, Rich loves mending and building things in his garage and driving around his favourite toy - a road-legal beach buggy.

Joao is an experienced marketplace and fintech leader passionate about solving real problems for people through technology. Most recently, Joao has held leadership roles at influential marketplaces Mercari and Shpock where he oversaw record growth for both businesses.Joao was appointed COO at YunoJuno in 2021 joining a leadership team managing rapid growth. Since it's founding, YunoJuno has shaped the future of work towards freelancing and has become the UK's leading marketplace and management system for professional freelancers. It's community boasts 70,000 elite freelancers and a client roster of FTSE 100 companies, global brands and scale-ups and has managed over half a billion pounds in freelancer payments.