Sustainable Style:
The Intersection of Fashion and Technology
The Intersection of Fashion and Technology represents the captivating fusion of two diverse yet interconnected realms. In this rapidly evolving landscape, technology is revolutionizing the fashion industry, redefining every aspect from design and manufacturing to retail and consumer engagement. Fashion-tech innovations, such as wearable technology, smart fabrics, virtual try-ons, and AI-powered personalization, have opened new horizons, transforming the way we create, experience, and interact with fashion. This dynamic convergence is not only driving innovation and efficiency but also fostering sustainability and inclusivity within the fashion ecosystem. The Intersection of Fashion and Technology is a vibrant space that continuously inspires creativity, embraces functionality, and paves the way for a more connected and immersive fashion experience.
In this BOLD Series you'll gain insights into the latest trends, best practices, and the transformative potential of technology-driven solutions to empower consumers towards making eco-conscious choices.
You will learn:
How cutting-edge technologies are reshaping fashion's landscape, emphasizing eco-friendly materials, ethical production, and innovative designs.
What are technology-drivers and solutions that empower consumers to make eco-conscious choices, drive a positive impact on the planet and society.
How fashion brands can embrace the positive impact of fashion-tech synergy for a greener and more ethical future.
We gathered our BOLD Awards pioneers in Marketing with AI
Shamini Dhana is CEO of D/Sphere, a creative fashion technology platform founded in 2020, for people to create, collaborate and story tell through the medium of fashion. D/Sphere empowers the consumer to be the solution to climate change by reengineering second life materials and recreating existing clothing into zero-waste fashion, thereby diverting the 70% of the $3 trillion fashion industry that would end up in the landfill. D/Sphere is democratizing the creation of fashion and launching in November 2021.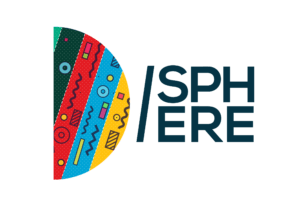 Epi is the Founder & CEO of Crowdsourcing Week, a global platform that is uniting thought leadership on the crowd economy. He is one of the pioneers in the crowdsourcing ad space. Through his work and mission with CSW, Epi has transformed cities, communities and brands across the world.

Gian Paolo Piscopo is CEO of BeSight, an innovative Italian company founded in 2019 to provide tech solutions in the Fashion & Luxury sector. Gian Paolo leads BeSight project putting together people with a deep knowledge of sector's logic and business processes and people with a tech DNA, to provide value in a complex market landscape. Through an innovative approach and its ecosystem of solutions and partners, BeSight YoDa, the Composable Business Applications Platform, represents a key success factor to drive innovation and efficiency but also fostering sustainability within the fashion ecosystem.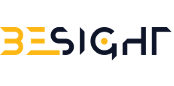 Cynthia is a circular-programs expert with 15 years of experience and the owner of Molte Volte, a circular advisory. She previously managed EILEEN FISHER Renew for many years before working at tech-resale startup Recurate. She now works independently, helping brands and circular service providers understand and navigate the fashion circular landscape, including building and scaling resale and reuse programs.

Rebecca leads Hemster's ESG strategy, focusing on helping brands achieve their ESG targets through refurbishment of produced units. Her goal is to make circular services easy for brands to deploy and to make pre-consumer garment refurbishment become the standard first line of defense against waste in the fashion industry.