CarbonNOW®: Grow More Food. Fight Climate Change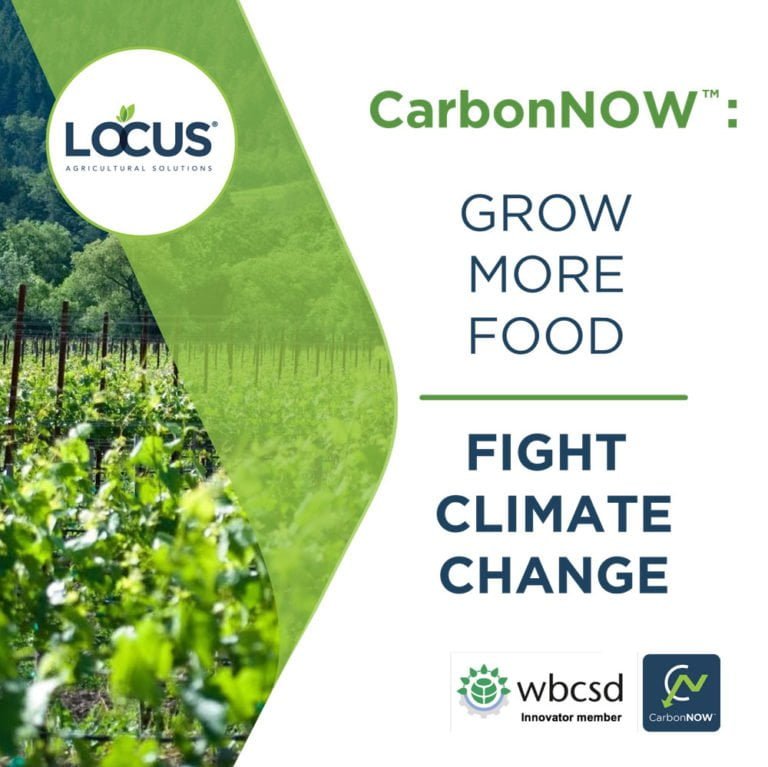 CarbonNOW® is a globally recognized carbon farming program from Locus Agricultural Solutions® (Locus AG) that transforms agriculture from a climate change contributor to a top solution for reversing it. The program utilizes the certified B Corp™ company's revolutionary soil probiotic technologies, which have an unmatched ability to help farmers sustainably grow more food, reduce fertilizer use by up to 10%, minimize nitrous oxide emissions by 77% and supercharge the amount of atmospheric carbon pulled down into the soil by 2-3 tons per acre. The result is 4-5x higher return on investment (ROI) for farmers.
The world is facing a climate crisis that is amplified by an increasing global human population, causing serious challenges for the agriculture industry and our food supply chain. Locus AG's CarbonNOW program and soil technologies address the interrelated UN Sustainable Development Goals of fighting climate change and increasing food security by:
Boosting soil health, crop productivity and food nutrition

Reducing the environmental impacts of agriculture by cutting greenhouse gas emissions, increase water-use efficiency for better draught tolerance and accelerating crops' ability to sequester carbon in the soil

Incentivizing farmers to adopt carbon farming practices by helping them monetize carbon credits and utilizing soil technologies as a practice change

Reducing nitrogen fertilizer use and limiting nutrient runoff that contributes to ecosystem dead zones

Helping create net-zero carbon food and fuel supply chains

Providing tools to help corn growers and biofuel producers achieve negative carbon outputs

Revitalizing local rural communities and economies
Deemed a world-changing idea and top environmental project in the U.S., CarbonNOW has a proven ability to feed a growing population, boost climate change efforts and improve the livelihood of farmers and their rural communities. Program experts lead farmers through the steps of monetizing carbon sequestered into sellable carbon credits, and amplify that amount by using Locus AG's soil probiotic technologies—which are approved as a regenerative practice change. Through an alliance with Bluesource, the premium carbon retailer in North America, CarbonNOW growers gain access to Fortune 500 buyers. It is the first program to successfully get a farmer a high-volume payment for carbon credits from a corporate buyer. No other technologies and carbon program can make such a large and immediate impact on both sustainability and crop productivity challenges.
The H-Farm and Crowd Sourcing Week teams have a proven track record in helping powerful and disruptive innovations thrive internationally, and the Boldest Agritech recognition can help Locus AG on its mission to solve global climate change, farm profitability and food security challenges—resulting in the creation of negative-carbon foods, feeds and fuel.
Steps | Log in -> Vote project -> Vote now -> Confirm Vote -> Be BOLD