RSVPs for FREE tickets are now closed! Please click on the button below if you wish to purchase a ticket.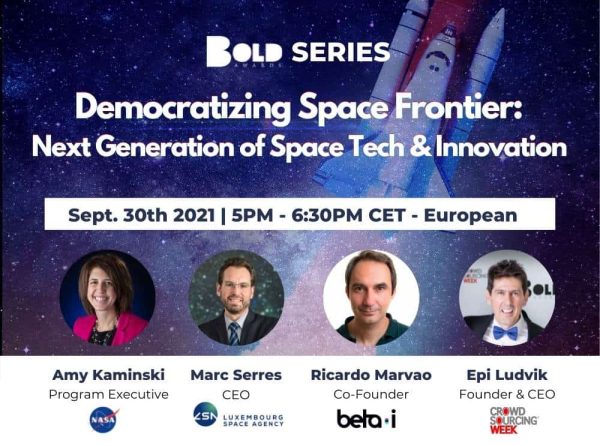 Democratizing Space Frontier:
Next Generation of Space Tech & Innovation
Space has never been the limit for technology and innovation. Enormous new possibilities and opportunities for space tech are opening up through open innovation and crowdsourcing.
Discover how NASA and the private sector have set up an entrepreneurial space ecosystem that has the flexibility to pursue innovations more aggressively.
Here is what you'll learn:
The latest trends and developments and how these can unlock further opportunities
How to accelerate collaboration and partnerships to drive innovation in space
Why open innovation and prize challenges lowers risks and costs for all stakeholders involved
and much more