A curio is variously defined as a small and unusual object considered to be of special interest or value, or something (such as a decorative object) considered novel, rare, or bizarre – a curiosity.  Since 2018, Curios has also been a platform for creating NFTs. It was founded by Grant Powell and is based in Austin, Texas. It focuses on building decentralized infrastructure and web3 tools, including blockchain-based applications and services, to create and sell NFTs with no coding involved by the user. Curios provides non-tech NFT creators with secure and decentralized tools that empower them to take control of their digital identities, data, and dealings. We talked with him recently and he told us what had led to him founding the business, and about future challenges.
The key thing is that Curios' tools are accessible to everyone, as they do not require specialist skills to use them. Its easy-to-use platform takes users through a series of questions about what they want to achieve, and it provides them with appropriate solutions. Developers can use code if they wish, but it is not necessary for anyone who lacks the knowledge or experience.
We thank Grant for setting aside some time to talk with us, and about his vision for Curios. It is so completely relevant to Crowdsourcing Week's 2023 theme of the Creator Economy.
Unique market position and landmarks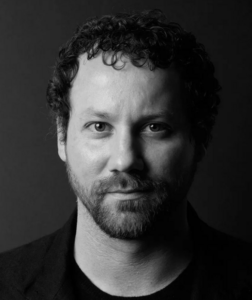 In common with many other startup founders, Grant started the business because of his personal experiences. As a collector of art, coins, and other collectible assets, he wanted to explore and use NFT technology, but found the tech to mint and sell his own NFTs was simply too inaccessible. The web3 tool providers at the time were not set up to deal with independent, non-techie users: they did not provide NFT tools for creators or individual collectors. On one hand it annoys him that some of his competitors continue to position themselves as "built by developers for developers." Yet on the other, it left a gap in the market for Curios to target and serve all other users.
These 'other users' include artists, musicians, athletes, authors and publishers, museums, influencers, event organizers, and creators of anything else. It also includes the use of NFTs to fractionalize ownership of real estate, increasingly used for blockchain-based real estate crowdfunding.
At the same time, nothing stops mid-size businesses and larger enterprises from using Curios. Grant believes all businesses would benefit and should use web3 capabilities, just as every business previously needed a website. To not use web3 capabilities carries the risk of any business being left behind.
Curios provides a full suite of technologies covering minting, customer onboarding, transacting, defi and custody wallets, and unlockable content. Multi-language translations and currency conversions can be built into any web page created on Curios.
In 2021, Curios announced a partnership with Polygon. Polygon is a blockchain platform that aims to create a multi-chain blockchain system compatible with Ethereum. Like Ethereum, it uses a proof-of-stake consensus mechanism for processing transactions on-chain. As part of the partnership, Curios works with Polygon to develop decentralized solutions and explore new use cases to exploit blockchain technology. Polygon claims to "support the most widely used Ethereum scaling ecosystem that offers EVM compatibility and an ultimate user experience with fast transactions at near-zero gas fees."
Funding to develop Curios' NFT tools and customer base
Curios earned meaningful revenue early on. Revenue grew by an impressive 25% month over month, on average, since its first customer launched in August of 2021. In the first few years of bootstrapping to fund the business since founding it, Grant was able to build both a reliable revenue stream and a respected brand in the NFT marketplace.
Within a year of the first customer launch, Grant chose to run an equity crowdfunding campaign to generate investment funds and accelerate the company's growth. It ran on the Republic platform in July 2022. He admitted that his choice of funding mechanism was partly influenced by his inbuilt feelings of anti-institution and anti-authority. However, a stronger reason was crowdfunding's relevance to the Curios ethos in the web3/NFT space of decentralization and democratization through giving power to individuals.
Crowdfunding gave the Curios customer base of independent creators an opportunity to forge a stronger link to the business, and have a vested interest in its success through investing in it. It also secured them as loyal customers and long-term brand supporters. Given their personal involvement in minting and selling NFTs, investing online through a crowdfunding platform was surely quite an easy step to take. 5,317 backers invested in the business.
Once the crowdfunding project was active on Republic, it took just six days to raise $5 million, the maximum allowed under Regulation CF rules. In reality, Grant admits that Curios' crowdfund was a culmination of 18 months of extremely hard work.
Exit strategy and competitors
Crowdfunding investors often want to know a business founder's exit strategy. Grant admitted this is not front of mind at the moment. He just wants his NFT tools for creators to be viable and profitable, and believes if Curios can achieve this then exit opportunities will arrive.
Speculatively, maybe an existing competitor such as Cloud Player could be interested. Their focus has previously been on the enterprise sector, though they are now developing their own range of simple-to-use tools for a wider market. Enterprise sales are slowing due to caution in the sector, whereas independent creators are a massive, under-served demographic.
B2B web3 technology provider Venly is also pivoting to be more like Curios, in Grant's estimation. 
Future challenges
Grant told us he has three.
Curios is developing a new product, and the challenge is bringing it to the marketplace. Once it is there, he claims there will be nothing else like it. Creators will be able to upload it and it will do what's needed by itself.

Overcome the current negative market sentiment towards technology.

Continue building brand awareness of Curios, and educating the creator audience on what they can achieve, easily, in the NFT sector.
BOLDest NFT is one of the 33 categories that will be announced soon in the fifth edition of BOLD Awards. Entries can be submitted from May through 2023. Using Curios' NFT tools for creators, and any type of organization, it could include you! Public voting will take place in January 2024 before an international panel of judges determines the winners. Winners will be announced at a gala dinner ceremony in March 2024, held at the H-FARM campus in Venice Italy. Stay tuned for updates.