Vicina is building a cross-border social commerce platform to help European small and medium enterprises (SME) access the world's biggest eCommerce market in China. This will enable European business to sell products to Chinese customers much more efficiently and effectively, and reduce overall costs.
Background
In 2020, the global retail ecommerce size is 4.28 trillion USD, with China 2.09 trillion USD (49% market share)
In 2020, the global retail cross border ecommerce (CBEC) size is 780 billion USD, with China 157.7 billion USD (20% market share)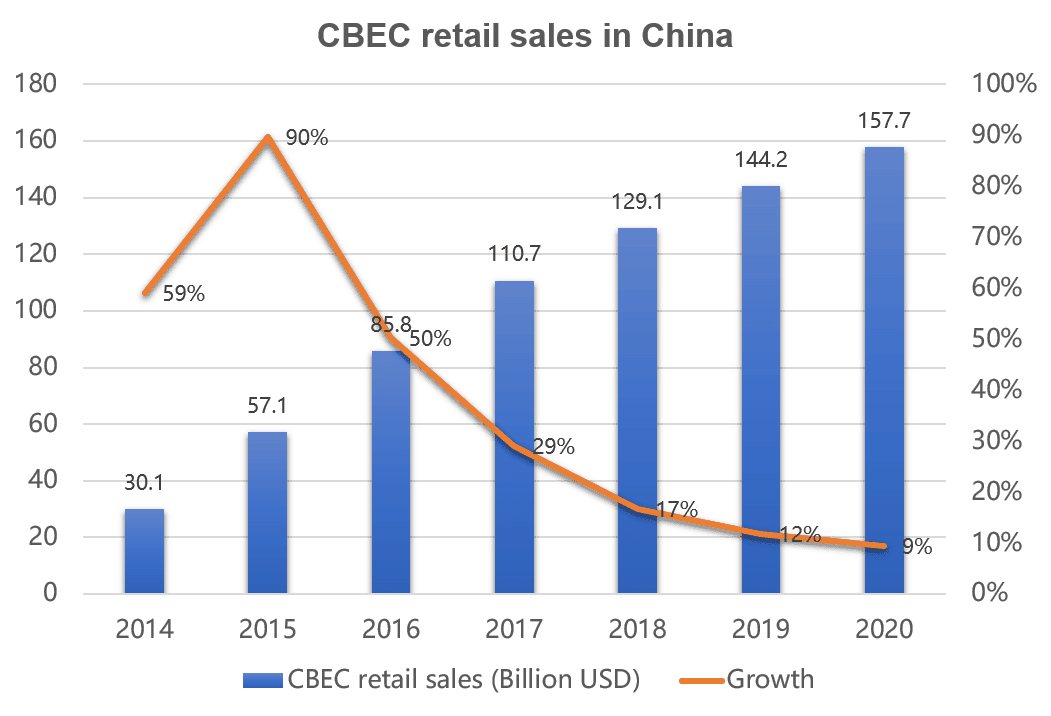 Major CBEC players in China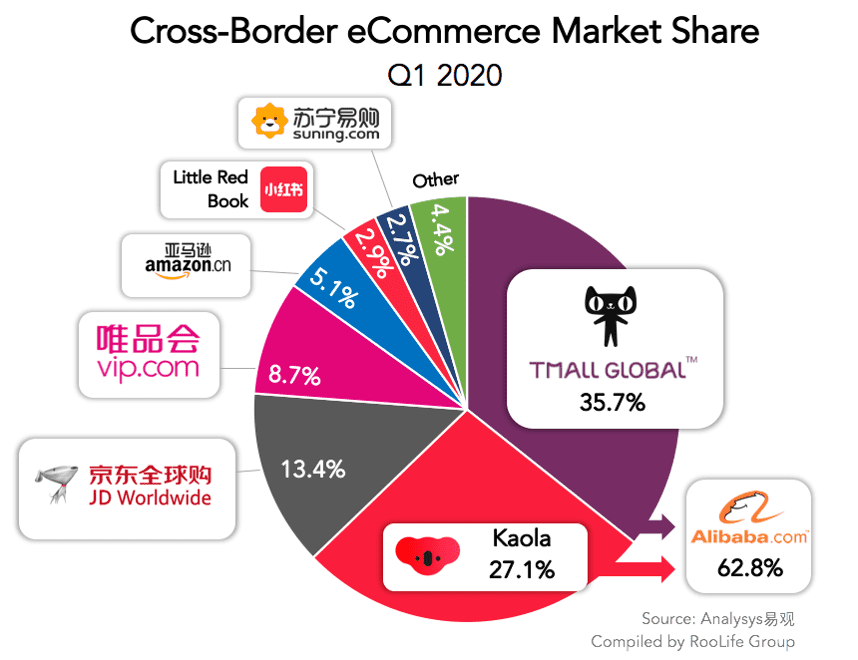 The Rise of Social Commerce
Social e-commerce is rooted in the trust relationship between people. According to the way of establishing links with users, it can be divided into acquaintance relationship, fan relationship and territorial relationship
According to CNNIC, as of March 2020, the number of Internet users in China was 904 million, and the Internet penetration rate reached 64.5%.
According to "2020 China's social retail white paper", China's social media penetration rate has exceeded 97%, social retail penetration rate has exceeded 71%, and 69% of consumers have shared their online shopping chain on social media.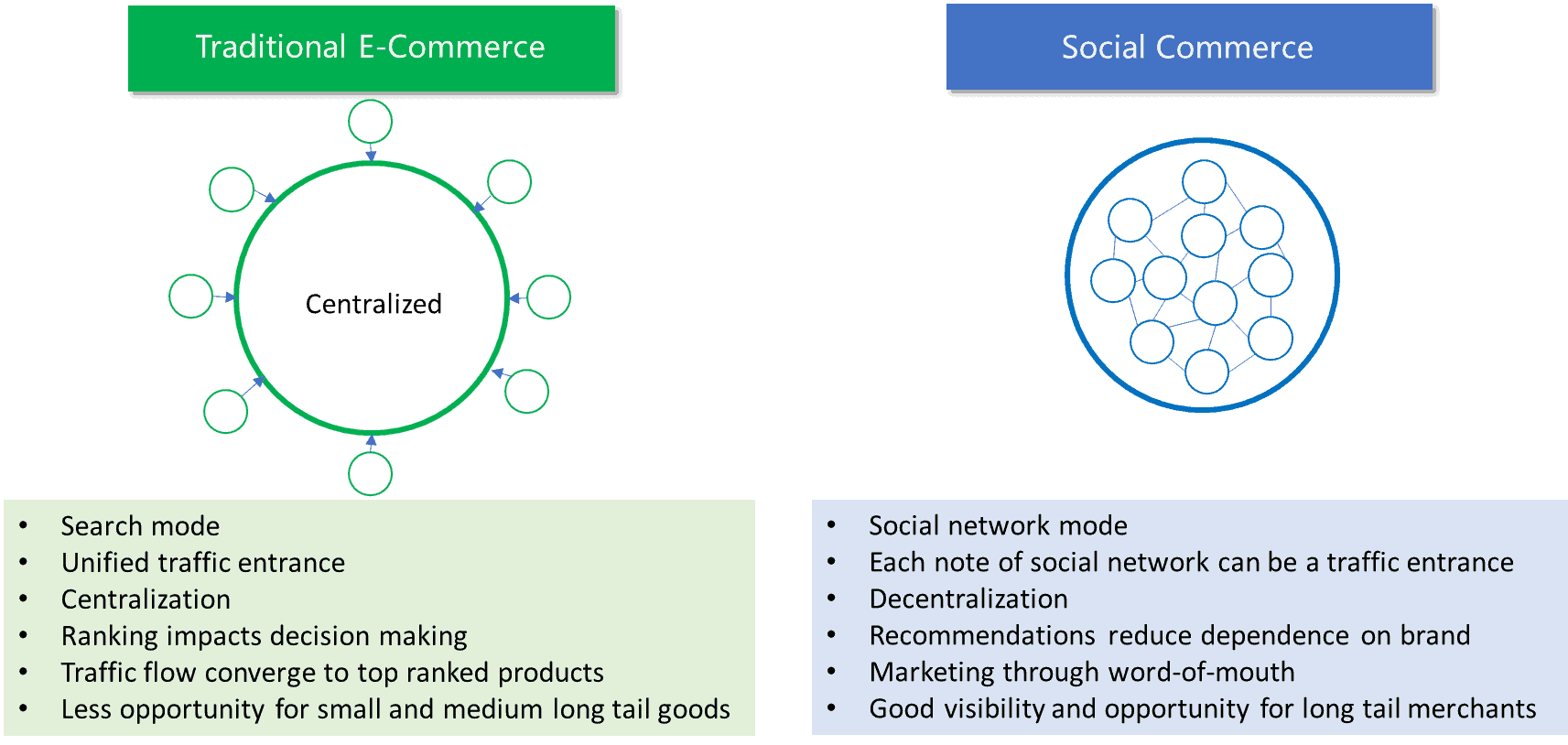 The merchants in social commerce carry"labels"beyond the practical value of goods, such as trend, niche, fashion, radical, etc.
At the same time, due to the above additional value, plus the trust value and emotional value between people, the goods in social e-commerce also get higher premium or conversion and repurchase rate.
Challenges for EU SME's CBSC to China?
Lack of suitable CBSC solutions for its industry
Lack of resource or capability to operate CBSC
High cost for current SaaS platform
Why SaaS for CBEC?
Low Cost: There are no upfront costs related to purchase of software and IT infrastructure
Fast Speed to market: Service providers can readily support customers and respond to changing market requirements faster than with on-premise software
Flexibility: The multi-tenancy model of SaaS allows organizations to scale rapidly without incurring additional infrastructure or staffing costs
Worry Free: Cloud-powered capabilities make customers not worry about the hardware, security, or maintenance of these applications
Vicina Value Proposition
Vicina is a digital solution provider for European business to market and sell products to Chinese consumers in China and in Europe through Chinese social media . It integrates
Digital sales
Digital marketing, and
Social media

Vicina is also a SaaS+ provider with a focus on helping European business, especially SME, access Chinese consumers through
Digital transformation
Value added services

Vicina qualifications
The only partner of Alibaba Cloud International Mini Program Technology in Europe
The only partner of Meituan Dianping (Chinese Yelp) in Europe
WeChat Mini Program Development Service Provider
Ant Financial Service Supplier
Alipay European market partner
Tmall International Partner
Member of Italy-China Chamber of Commerce
Member of Shanghai Cross-border E-commerce Industry Association
Vicina Customers in Italy

Summary
With its technical expertise in eCommerce platform, market experience and strong resources in China, Vicina strives to help European SME provide high quality products to Chinese consumers through digital transformation!