D-Orbit was founded in 2011 with an aim to be the first logistics and orbital transportation company in the world, providing satellite logistics.
The space industry is currently undergoing a paradigm shift. Until twenty years ago, the space sector was dominated by governments and national agencies providing space-based services through massive high-costly satellites. Over the 2010s, the miniaturization of technology has progressively enabled the manufacturing of smaller satellites that, deployed in mega-constellations of a hundred or more vehicles orbiting in a precise formation, are able to provide global services at a fraction of the cost, adding value to countless industries, businesses, and users through satellite data.
Modern society deeply relies on the services we derive from the use of space technologies, including communications, finance, navigation, weather, climate, and environmental monitoring. The continuous growth of data use on Earth will require the launch of more and more satellites in the coming years, with experts predicting a 230 percent increase in satellite launches per year by 2025. But without satellite logistics, on a level with what is taken for granted on Earth, there cannot be reliable services delivered to the ground from space.
The first step was to design a solution that would allow operators to remove their satellites from orbit in a safe and controlled manner, ensuring the reduction of costs and end-of-mission times, and maintaining clean orbits for future missions. Throughout the years, D-Orbit then extended its business through a strategic incremental approach by introducing products and services that could also cover the initial and central phases of satellite missions, including launch services and precision positioning of the satellite in orbit, mission control software and operations, and a series of additional services.
Today the company's core business is the custom space transportation of satellites through ION Satellite Carrier, a proprietary space vehicle that can release satellites into precise and independent orbital slots through its innovative deployment strategy, called Fast Dispersion. It enables an even distribution of the spacecraft along the operational orbit within a fraction of the time and cost allowed by traditional dispersion techniques, and according to the specific needs and requests of the clients. ION's deployment service integrates the traditional one offered by launch providers, which targets only the most strategic orbits: ION service reduces the time from launch to operations by up to 85%, and the launch costs of an entire satellite constellation by up to 40%, enabling customers to cover the last mile and start their missions faster and in optimal operational conditions, using all the resources of their spacecraft to extend the duration of the mission itself.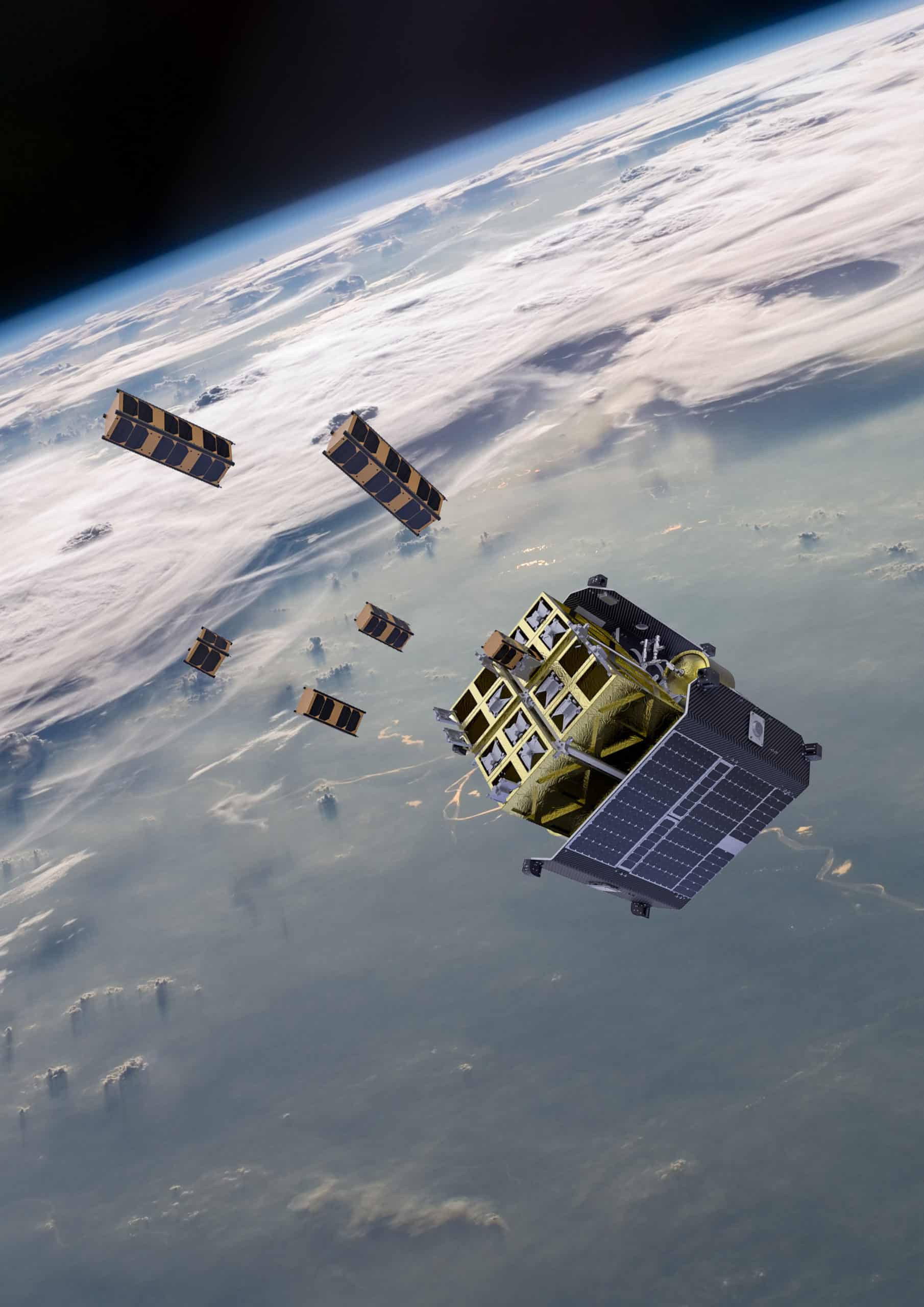 ION can also accommodate, on the same mission, multiple third-party payloads like innovative technologies developed by startups, experiments from research entities, and instruments from traditional space companies requiring a test in orbit. Thanks to a plug-and-play mechanical, electrical, and data interface ION allows to quickly integrate experiments and instruments onboard and operate them from the ground as subsystems of ION itself.
In addition to satellite logistics technology, the company is also developing a "deorbit kit," an autonomous package of devices that will allow spacecraft of any size to perform propulsive maneuvers for end-of-mission disposal or removal following a failure; a series of in-orbit servicing solutions; a cloud platform for in-orbit computing, processing, and storage of data; and the usage of sensors aboard ION for the monitoring and surveillance of objects in space.
D-Orbit's vision is to offer in-space servicing and transportation for a profitable business and human expansion in a sustainable manner by creating a real satellite logistics infrastructure in space.
With offices in Italy, Portugal, the UK, and the US, D-Orbit is also the first B-Corp certified space company in the world, committed to pursuing business models that are profitable, friendly for the environment, and socially beneficial.
0