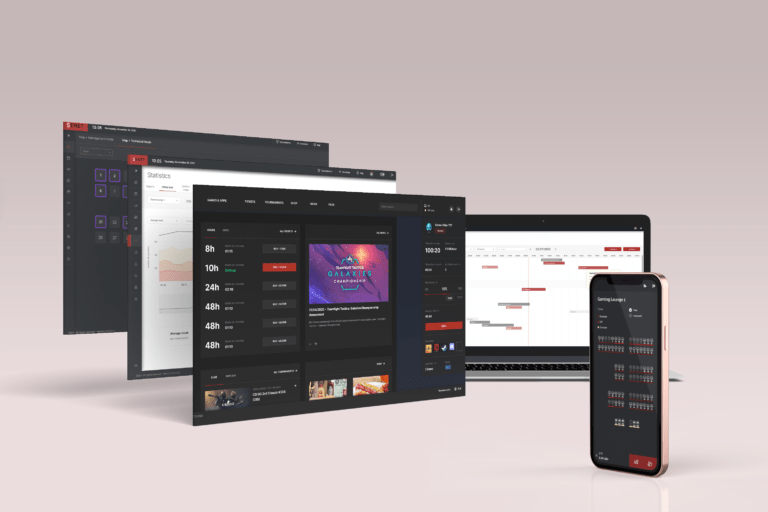 Since 2007, a couple of gaming cafes in Ukraine couldn't find a perfect software to control all our computers remotely.  
So, we developed our own solution.  
Now, we are ENESTECH Software. Our product — SENET — has established its presence on the markets of North America, Europe, Latin America, Asia, and CIS. SENET has also taken leading positions for many years at some of those regions, Ukraine and Kazakhstan in particular. 
As of beginning of 2022, SENET was installed in more than 1800 gaming venues, automating more than 42,000 gaming computers in 63 countries. More than 7 million gamers from all over the world registered in SENET from their neighborhood cybercafe or LAN center.  
Since 2017, SENET also landed advertisement deals with Red Bull, Sony, CS. MONEY, GGDROP, helping big brands to reach the international gaming audience. 
Among current users of SENET are the biggest gaming centers of the world like Jotunheimen Esports in Norway, esports academies like Brazilian franchise MK Academy, and renowned US universities like Brown University. 
Biggest install base of SENET is concentrated in Ukraine, the USA, Brazil, and Kazakhstan. The average lifetime value of SENET users is 5 years. 
As a result of the vicious attack of Russia on Ukraine in 2022, SENET is not available to gaming venues in Russia and Belarus.