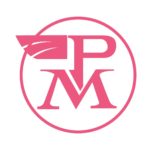 We want to introduce the best of Made in Italy to Italians and the world through Postalmarket, heritage of the Italians, returning the brand to history and repositioning it in its rightful place.
Our mission
The center of all our activities are Italian companies, Italy, Italians.
Our daily actions are aimed at creating a large multichannel portal, the flagship of Italy in Italy and in the world. Our aim is to make it easier for small and medium-sized Italian companies to gain visibility in the markets and to sell their products and services. All in compliance with the founding values ​​of the Italian constitution of ethics, sustainability and Italian taxation.
The catalog
An editorial product, full of photos and content, not only with advice on shopping but also with journalistic contributions on the most relevant buying trends of the moment, written by authoritative names in the sector.
Long live Italy
A selection of quality products supplied by companies in our area: the catalog will promote Italian small and medium-sized enterprises