Since 2000, SyncWords is the trusted leader in closed captioning and translations for virtual events and meetings, providing a comprehensive platform and services for both Live and Pre-recorded delivery of captions and subtitles in over 100 languages. Also, SyncWords' captioning automation technology powers thousands of hours of live captions and translations for broadcasters, OTT platforms, and educational institutions globally.
SyncWords is proud to unveil its upcoming automatic live voice-over service, Live Dubbing, in early 2023. Using its proprietary patent-pending platform that comprises AI, Automation, and Cloud-cased delivery, SyncWords effectively supports live voice translations from 40+ base languages for virtual and hybrid events.
All this is hassle-free, even with tight scheduling needs. Highly cost-effective compared to live interpreters, SyncWords ensures instant language scalability and is flexible in regional accents and voice options.
Just imagine presenting at a live conference and being heard and understood by everybody in real-time, no matter what language your audiences speak and the geographies they are. Or even further: live stream to social media with live translations in French, providing an extra commodity for audiences with Canadian French for Quebec and Belgium French to those following from Brussels, using different voices. Isn't it great?!
With this release, event agencies, organizers, and virtual meeting planners can scale their messaging to audiences far beyond their original reach providing real-time voice translations in multiple languages for webinars, conferences, and in-person live events through a custom QR code access. Supporting real-time voice dubbing through HLS-streaming, live translations can be delivered in-player, thus enhancing user experience and giving that natural flow of navigation and language switching on the fly.
Additionally, users can fine-tune the accuracy of translation output, depending on their specific needs and requirements, building ASR Dictionaries and Translation Glossaries. In practice, this means all your critical vocabulary, proper names, and brands will be translated correctly and localized.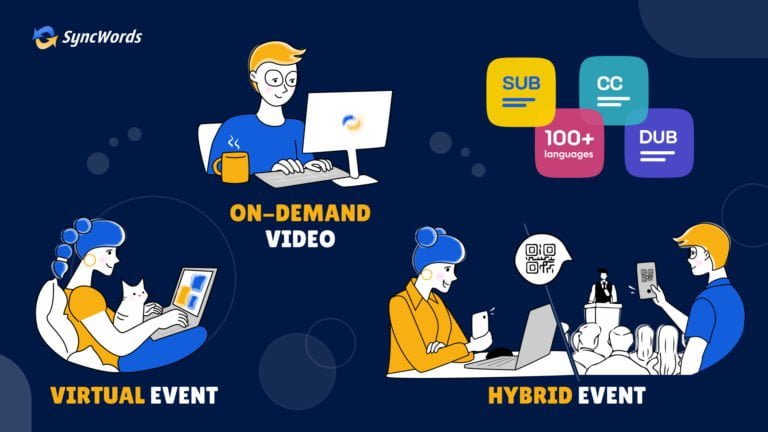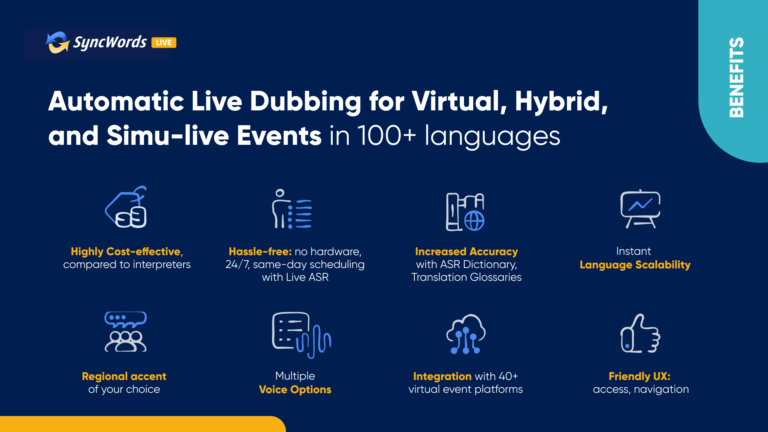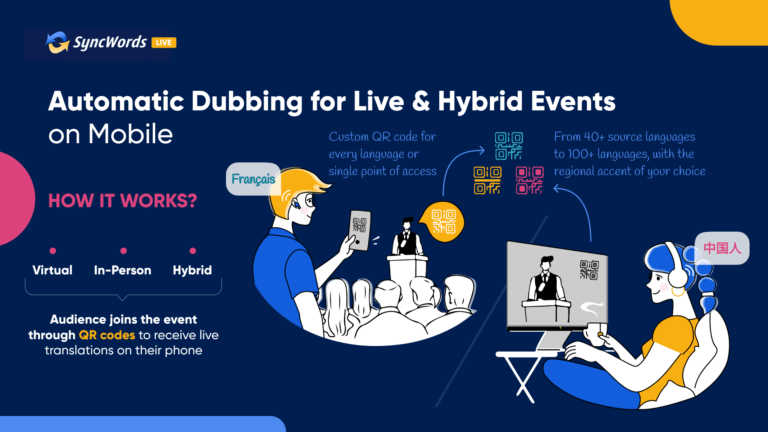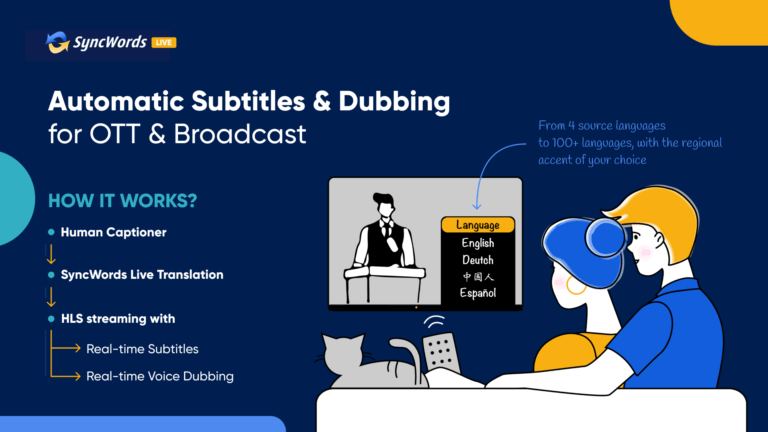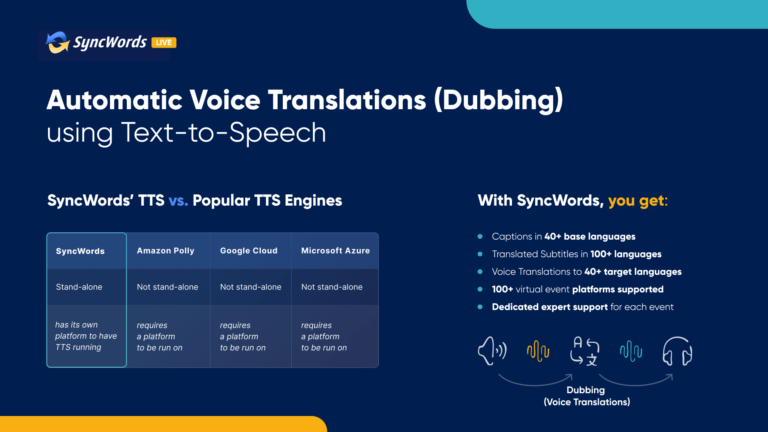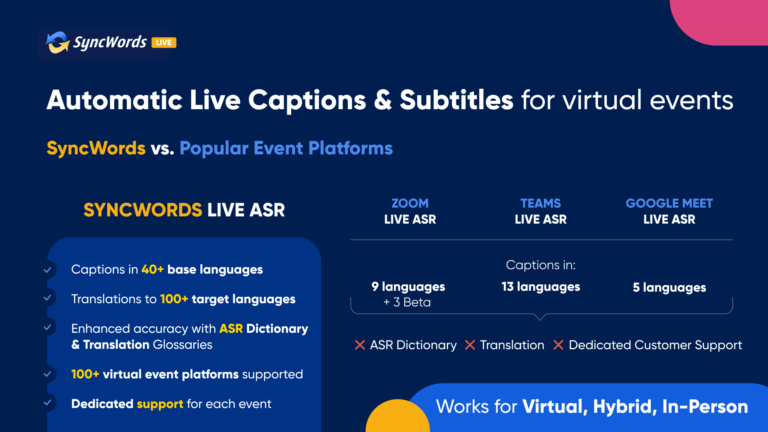 SyncWords' Automatic Live Dubbing – video teaser for the BOLD Awards: https://www.youtube.com/watch?v=kp_s7wJA3w4