Change is everywhere, and its growth rate is exponential. Pandemic disruption to businesses and daily lives has accelerated the impact of many underlying innovations, and inspired additional ones. This article connects you to 50 presentations or reports on global tech trends to be aware of and prepare for in 2022 and beyond. 
BOLD Awards' partners at the innovation hub H-FARM have collected 50 reports on trends observed in 2021 or predicted in 2022.  They were prepared by a range of research companies, global business and brand advisers, major brand-owners and global supply chain partners. Here is a short selection of the tech trends, issues and topics they cover, though you can access the full fifty right away at 50 Trends Reports. 
 Digital Engagement
The marketing and advertising channels that inform, entertain and educate us are set for their own disruption. The general public is waking up to the implications of social media algorithms designed to make us spend more and more time engaging with them. Harmful polarisation of attitudes, and manipulation of attitudes and behaviours by unknown third parties is reducing consumer tolerance of the buying and selling of personal data in a surveillance capital marketplace.
Governments and their legislators want to curb the dominance and the actions of the biggest platforms. Newcomers want to usurp them. Brand owners still want to promote their products and services. Consumers want to see fewer though better targeted advertising messages. Watch this space!
The Future of Work 
The broad consensus is that the future is "hybrid", and that more people will spend more days working from home. A UK digital bank had a 500% leap in job applicants when they advertised they were shifting to a four day week. Many UK families have moved further from the main income earners' place of work in the expectation that commuting to the office will only be on two or three days a week.
Much of it is due to the mass realisation that work-from-home technology works, and that employees can be trusted to remain productive. So if you don't need to visit an office at all, why not embark on a lifestyle adventure and  live anywhere you want? 25 to 40 year olds are leaving the U.S. employment market at a faster rate than ever before. The Creator Economy offers opportunities for people to work for themselves, to earn an income from a passion, and become their own brand. This includes becoming an Influencer. Research by global advertising agency Ogilvy concludes "The future of influence is the future of marketing." This is certainly a 2022 tech trend.
Sustainable Wellness
Today's shoppers are evaluating their priorities and making purchasing decisions based more on health and environmental issues. It taps in to greater consciousness of the planet's fragility, or perhaps the fragility of humans to exist in it the way it is shifting to greater extremes of droughts, storms and floods. This has put a great focus on what we eat, how and where it is produced, and what else we need to do to maintain a healthy lifestyle – both for ourselves and for the planet.
The latest in a series of global reports commissioned by the packaging company Tetra Pak highlights the impact of Covid to boost more sustainable behaviour and personal wellness.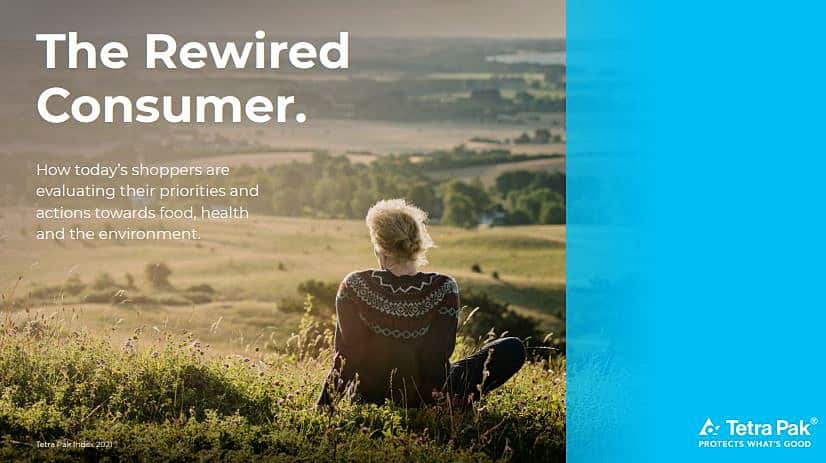 How We Shop
Many shoppers turn up already knowing what they want to buy in a store, largely thanks to digital engagement by the retailers and the owners of the brands they stock. Improved supply chain and stock management needs to ensure it's there. Shoppers then want something more to enhance the store visit, because they could have simply bought their items from the comfort of their own home. This can include previews of forthcoming items, in-store only offers, and entertainment. Tech trends in 2022 are likely to include facial recognition technology which  can identify customers, and shop floor staff can call up details of their most recent purchases to deliver a personalised experience. CXOs (Chief Experience Officers) will become more important.
Circular Economy Business Models
The means of acquiring goods for personal use isn't confined to long-term purchases, with a decision only between buying from a physical outlet or online. The pandemic raised awareness of the need to improve global sustainability. As an example, the global fashion industry is responsible for around 40 million tonnes of textile waste a year, most of which is either sent to landfill or incinerated. McKinsey's "The State of Fashion 2022" report confirms clothing manufacturers are aware they must take action at a brand level to address responsible recycling and sustainability to maintain customer engagement.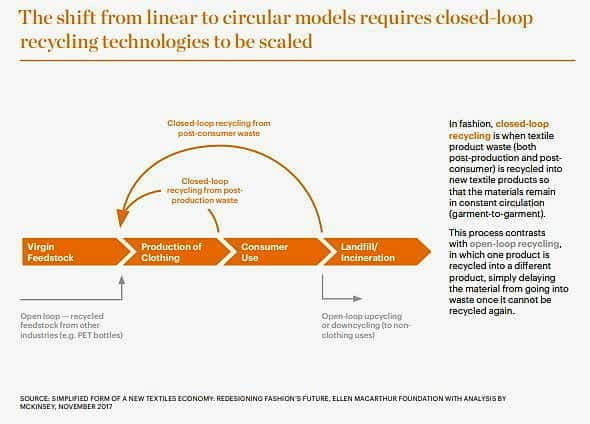 In the meantime, sharing economy platforms provide rental access to personally-owned items including clothing, power tools, furniture, even sailing yachts. This relieves the users who don't have to shoulder the carbon footprint of purchasing a new item, and the lenders who are putting items to use rather than just storing them. Sharing economy business startups can scale fast because they do not have to acquire physical assets, they recruit sustainability-conscious people who already own them.
You can access the full 50 presentations and reports on global trends to watch out for in 2022 at https://bit.ly/50TrendsReports