Athletes have been used in marketing for decades. The rise of the influencer economy as a part of the wider creator economy on social media has changed the fundamentals of how brands ally themselves with athletes, gamers and other celebrities. Contracts used to be for years at a time and could involve little more than photoshoots and event attendances. The brand owner would have to create advertising or sponsored editorial content to be delivered to media owners, and they had to be paid to use it. Deals would be struck with recognised top performers, whether that be on a global, a national, or a regional/local basis to influence consumer preferences in the marketplace. It was expensive to exploit a contract with a celebrity to its maximum potential, though the sector has changed.
Today, athletes and gamers have their own social media audiences, and their social media is watched by traditional media owners who are keen to scoop up free content they can use. This gives a strong incentive for athletes and gamers to cultivate their social media followers and skills. They can largely create their own content, since it is most often about themselves, and distribute it to their followers. Brand owners are relieved of this responsibility, and can focus more on the front end of who – and how many – to associate with.
Greater diversity
Audiences tied by allegiance to specific athletes and gamers, rather than reached through more broadscale traditional media, provide opportunities for brand owners to target discreet sub-sectors of their markets through using a diverse range of influencers. Brands can up their "cool factor" without having to tie their horse to just one cart in the influencer economy. Diversity is more important, and more possible than before. Brand owners can work with different teams of influencers and creators to cover varied age groups, geographies and social issues, as examples.
The majority of influencers any brand may associate with are more likely to be on a short-term, maybe even just a one-off basis. Players will be subject to more interest around specific events like a playoff game or a cup final than during the rest of the season.
This provides income opportunities for athletes and gamers who would not normally have been previously involved in the whole brand/product endorsement sector.
How do brands and influencers in the creator economy decide who to work with?
Authenticity is key in the influencer economy. Fans know their favorite icons inside out, and they can spot a false endorsement or a non-existent brand association. Authenticity adds a deeper layer of value to the communications process, which is a benefit and also a matter that requires careful attention.
Influencers and creators need to consider the risks of association, or of saying the 'wrong' thing, about particular types of crypto, fintech, betting, clothing, and more. Any controversial online mentions can be checked, they will exist forever.
Reputational harm in the influencer economy can swing both ways. Superstar American Football quarterback Tom Brady invested in the failed crypto platform FTX, and featured in some of its 2021 advertising which is now described as "cringeworthy."
Trust is a two-way street
However, the influencers are largely going to create their own content, which requires a greater level of trust from brands than the days when the athletes just had their photo taken and had to say the right thing at events. It is an opportunity for them to extend their careers beyond their actual playing days as an athlete or a gamer, so the incentive exists to be professional, take it seriously, build a team to do it, and have long-term aims.
Brand owners have to play their part as well. They need to make sure they keep their influencers happy so that nobody "goes rogue." When trust is undermined, it can be hard to both retain a brand's advocates and to recruit new ones.
Part of the trust process is accurate and on-time payment. A brand can have influencers and creators in various countries, paid in different currencies under differing tax regulations. Payment could be on a fee basis linked to the number of or audience size generated by social media posts, or on a commission basis for referral purchases. Or it could be in the form of a value of products or in-store credits. An automated payments partner such as Tipalti can also check receiver identities to ensure payments go to the correct people. Their work in this sector includes an ebook on Why Payments Are Critical to Creators and Influencers.  
Blurring between athletes and gamers
Some people wonder if interest in egaming will rise to the level of "real sports." Some traditional athletes get signed to give the regular style endorsement of particular games, others could find themselves extending their career in online versions of their sport, if they are good enough.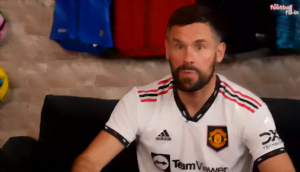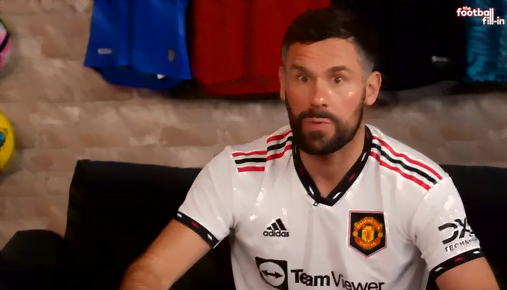 Here is a UK example. Ben Foster is an English professional footballer who began creating content in 2020 when he started The Cycling GK YouTube channel (GK because his football team position is goalkeeper). Ben brings together two different markets, football (soccer) and cycling. Following his success with it, Ben set up The Fozcast podcast in 2021, which features UK YouTuber guests discussing topics such as football highlights. It is currently the number one sports podcast on Spotify. 
Some virtual/real-life personalities have gone the other way. Online Peloton cycle-training instructor Ally Love, for example, is the in-arena host of the New York-based Brooklyn Nets basketball team and an Adidas Global Ambassador.
There was also global interest in a recent boxing contest in late February 2023 between two relative novices. One is the younger brother of current WBC heavyweight champion Tyson Fury, and his main claim to fame is for appearing on television's Love Island. His opponent had had six fights before their clash, including one against a basketball player and another with a "YouTube boxer" like himself. However, he can claim 63.9 million followers and subscribers combined across YouTube, Twitter, Instagram and TikTok. Purists are annoyed that this contest gathered more media attention than many fights between established professional boxers. Top professional boxing promoter Barry Hearn was dismissive of the contest, though does believe "fighters can learn a great deal from the rise of entertainment boxing, particularly on how to build a profile and engage with fans." The prize money was in the region of $8.6 million.
The lines between athlete, gamer, influencer and entertainer are definitely blurring.
eGaming and eSports: Leverage Your Understanding, Experience, and the Shift Towards Metaverse in our online #BOLDSeries event
This online #BOLDSeries event on April 20 2023 aims to leverage your understanding and experience of eGaming and eSports to define their uniqueness from each other and how it is shifting towards the metaverse.
Here is what you'll learn:
How to accelerate the knowledge and understanding of eGaming and eSports
Develop a network and a dedicated community for eGaming and eSports.
Learn and build opportunities that these industries offer.
Registration is open to claim your ticket now.