Blockchain's digital ledger technology records transactions across a network of computers. This makes it important for cryptocurrency transactions because it allows for the secure and transparent transfer of digital assets without the need for a central authority. The decentralised nature of blockchain also makes crypto more resistant to fraud and hacking. In short, blockchain is the foundation upon which many cryptocurrencies are built and it is essential for their security. However, as this article will show, there is more to being a top operator in this sector than simply providing high-level technology.
Bringing crypto to mass payment systems
Stripe is a global payment processing company that enables businesses to accept payments online. It was co-founded by Irish brothers Patrick and John Collison in 2010, and has built an extensive payments infrastructure that handles billions of dollars in transactions each year. Under a new agreement, Stripe will become a strategic payments partner for Amazon in the US, Europe and Canada.
Stripe recently announced a service through which businesses will be able to accept payments in cryptocurrencies and have them automatically converted to fiat. This service is currently in beta testing and is being piloted by a select group of sixteen businesses.
Stripe supports payments in Bitcoin, Ethereum, Bitcoin Cash, and USDC (a stablecoin pegged to the US dollar). This feature can help businesses that want to accept cryptocurrency payments but are concerned about the volatility of the crypto markets.
One of the sixteen pilot partners is Venly, a Belgium-based blockchain technology provider that offers businesses, developers and consumers a full range of tools to easily integrate Web3 technology. This blockchain crypto integration allows frictionless purchases to be made with a Venly Wallet via Stripe's fiat-to-crypto onramp, enabling fast and secure transactions. The move lowers entry barriers for new cryptocurrency users, allowing them to make transactions easily without having to navigate the complexities of opening a crypto wallet.
2022 was a top year for Venly
The Stripe announcement, made in December 2022, marked the end of a great year for Venly. In April 2022, buoyed by three million users, it confirmed it had raised €21 million in Series A funding. Venly is using the funding to develop products that deliver new benefits to Web3 users, with a close focus on gaming as well as eCommerce.
Back in April 2022, Venly also won the Boldest Crypto category at the BOLD Awards, during a gala dinner ceremony in Venice, Italy.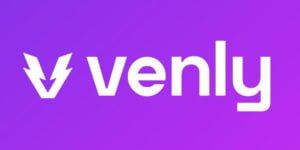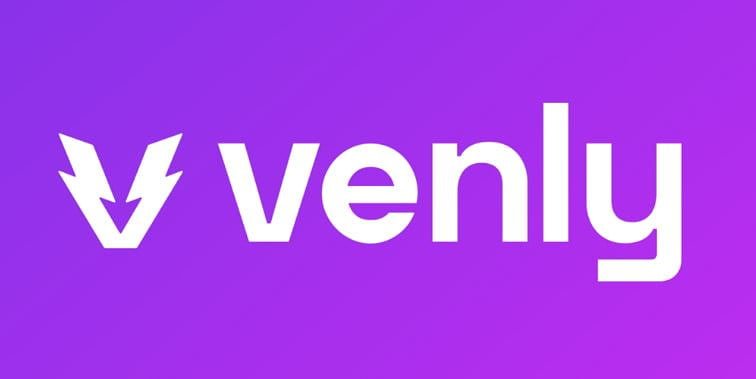 In October 2022, Venly, was named the Deloitte 2022 Rising Star after being shortlisted in a group of ten companies. The Award recognises the success of young entrepreneurs. It is typically given to entrepreneurs who have demonstrated exceptional leadership and vision in their field and have achieved significant growth in their business. The award is open to entrepreneurs under the age of 35, and the win is indicative of Venly's increasing prominence in the Web3 space.
However, there's more to making a Web3 solutions provider a success than developing great tech. There is a vital human element. Venly's sustained growth – it has tripled its workforce – comes as businesses better identify the negative impact remote working can have on collaboration and innovation. Collaboration and innovation are core foundations for Venly.
Remote working, usually from home, has become popular among employees due to a number of immediate benefits. These include saving time and money through less commuting, and opportunities to schedule work responsibilities more flexibly around day-to-day home-life tasks. Advancements in technology and changes in work culture have made it possible to cope with the responsibilities and deliverables of 'regular' work without having to attend the workplace on a fulltime basis – or in some cases at all.
Despite this, research suggests remote working can have a negative impact on collaboration and innovation. The Venly CEO, Tim Dierckxsens, addressed it in an article published in December 2022. He wrote: "This secluded and mundane reality, swamped with excessive video calls and blurred boundaries between personal and professional life, has resulted in 'Zoom fatigue', social isolation, burnout, and anxiety.
He suggests five strategies to combat this:
    Organise inclusive, off-site team activities, such as a team walk or hike, where employees can connect organically without notepads and excessive typing.

      Prioritise meaningful engagement with new employees as soon as they begin.

      Collaborate on values with the entire team, through surveys or by video. Creating insightful opportunities to include all levels and positions within the company requires everyone to interpret those values in their own words – and share ownership of them.

      Match senior members of staff with junior employees for mentoring. Research shows that

70% of small businesses that use mentoring survive for five or more years.

      Provide employees with structured feedback on their work. It lets them know where to improve, and they tend to be more comfortable and engaged by knowing their contributions and progress are noticed. Research shows feedback boosts productivity and increases employee retention.
If we take these insights as an indication of the company culture at Venly, it's not hard to see why they are a successful company steering a positive course through workplace transformation.
Request an invitation to the BOLD Awards IV Winners' Ceremony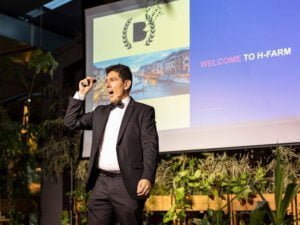 The annual black-tie award ceremony of the global BOLD Awards on March 31st 2023 will be hosted by the founding partner H-FARM, at their 51 hectare campus overlooking the Venetian lagoon, Venice, Italy. Through a blend of business services, startup innovation and education, H-FARM helps young people and new-born companies to move into a digital way of thinking and behaving.
H represents Human Foundation, and H-FARM's philosophy is that the future belongs to those who can combine technological fluency with emotional intelligence. Submit your request to attend now for the chance of a unique lifetime experience to meet and network with winners, judges and award category partners.