A great modern day irony is the increasing emphasis being placed on preparing future generations for machine-proof jobs that involve communication, collaboration, problem solving and creating solutions. Yet educators are already deeply complicit in a centralized, one size fits all, automated education system. Most of the world's education systems are built around the delivery and memorisation of information. Information that today is instantly available on handheld technology. Uniform grading of students according to supposed academic ability requires each one to be given the same information and be tested at the same time and in the same way. It's a way that allows a machine to assess their efforts and allocate their grades. We look at how edtech technology could change education systems. Could it, should it?
Why the time is right for edtech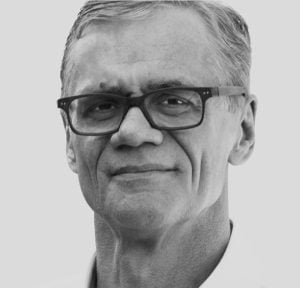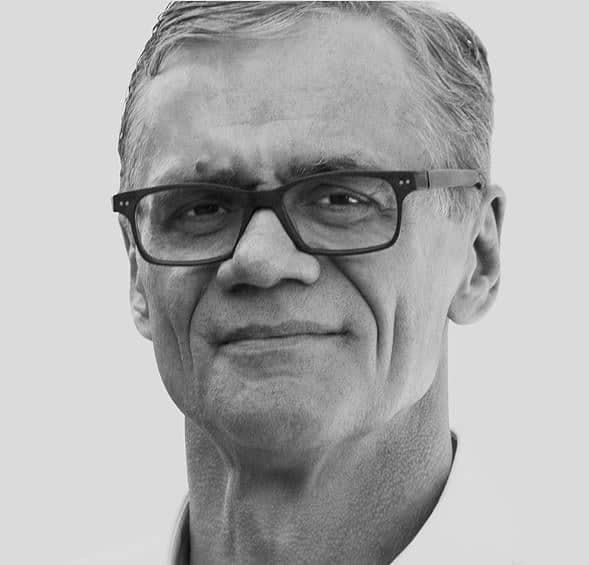 The founder and CEO of Vivaldi, one of the largest independent global strategy and business transformation firms, with offices in the US, Europe and Asia, certainly thinks it's time to disrupt – and improve – education. In his latest book, Dr. Erich Joachimsthaler summarizes three stages of digital development.
The first phase in the 1990's connected people to information and commercial organizations, and it created Google and Amazon.

Phase two that launched around 2007-2009, depending where you were, enabled people to connect to other people. It gave us Facebook and Apple, creator of the smartphone.

We are now on the verge of the third phase, in which IoT-style technology will enable people to connect with anything and everything.
Key developments in the third phase will be more interactional than transactional, and multi-directional rather than linear. It will encourage collaboration, engagement and participation in what he describes as an interactional field. Interactional fields will be open, inclusive, comprehensive, and enable shared value creation, such as through DAOs. This is an ideal environment for edtech to operate in.
Economic reasons for edtech
In many countries, a degree level education is very expensive. The cost of university education in the US has created a situation where two thirds of people don't have a college degree but 65% of jobs require them to. Critics of the UK university system say record numbers of higher education students are not getting value for money. This includes offering courses that are popular with students but fail to impress employers. Students are increasingly left with significant debt and few enhanced job prospects.
The whole "go to university for three years to get a degree" is because students historically did have to physically relocate themselves to an established centre of learning. It's where the libraries and the laboratories were, it's where information was stored, it was where the "great minds" could be found to explain it all and impart their wisdom. Courses were created, exams were sat and marked, degrees were awarded, and people then moved on to a new place, to the next chapter in their lives, to develop a career.
Today's pace of technological development means old knowledge and old skills can be out of date sooner than ever. We really are in an age of lifelong learning, and edtech technology could change education. And we enjoy instantaneous access to information from anywhere with an internet connection. Many believe the outcome will be the unbundling of traditional courses, broken down to component parts, and studied on a mix and match basis. Each student will be able to tailor their own learnings to meet their particular skills and aptitudes, short-term work challenges and longer-term career ambitions. They will be able to choose and access courses at will (subject to satisfying any qualifying criteria) as add-ons, or ultimately as alternatives to the current centralized structure.
Shorter periods of time in full time study will be mixed with similar periods of time spent working, achieving concurrent workplace experience and reducing the accumulation of personal debt.

Experience from the workplace, and knowledge of its demands fed back continually in to the education system, will keep it more aligned with employers' needs and expectations.

Learning and working could take place under the same roof – watch out for universities investing in shared workspaces.

Blockchain can provide every student with an immutable record of their aggregated education. A points system could indicate when anyone has reached what would be considered graduate status or higher.
A selection of Edtech startups
In the meantime, before a period of such significant change comes about, each new edtech startup nibbles at the edges of the centralized educational establishment. Edtech technology could fundamentally change education systems, though when will it start to erode the core of the current centralized establishment?
The global edtech market size was valued at $106.46 billion in 2021 and is expected to expand at a compound annual growth rate (CAGR) of 16.5% from 2022 to 2030. At that rate of growth it will reach over $360 billion. A series of high profile new digital platforms have gained significant investment, and are opening up exciting new learning possibilities. We decided to "follow the money." Here are some edtechs that have recently gained significant investments, or at least VC interest.
Multiverse
In a move away from the fixation with degrees, UK companies can apply through the government's apprenticeship programme to run their own apprenticeship schemes. It can involve a lot of paperwork and admin which edtech startups like Multiverse can help streamline for employers.
Multiverse is a platform that can connect these companies with young people looking for apprenticeships. The apprenticeships are tuition-free and salaried, last 12-15 months and include software engineering, digital marketing and data analytics. Alongside their apprenticeship, people receive additional training from Multiverse.
In June 2022 it completed a $220m Series D round, giving the company a $1.7bn valuation. It will use the funding to expand in the United States. Multiverse hopes apprenticeships can help bridge the gap between 65% of employers who want to recruit people with degrees, and the 65% or so of would-be employees that don't have one.
In March 2022, founder Euan Blair, son of the former UK Prime Minister Tony Blair, still held 25% of the shares in what was soon to become one of Europe's latest tech startup unicorns.
Labster
Business boomed for the 11 year old Danish edtech company Labster when the Covid-19 closed many schools. The platform is an educational metaverse where students can wander around a science campus, doing virtual experiments or taking medical training courses through VR headsets. Also, teachers can build, develop and share their own digital teaching materials.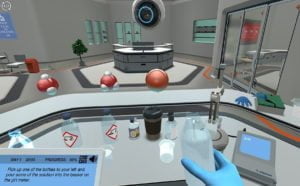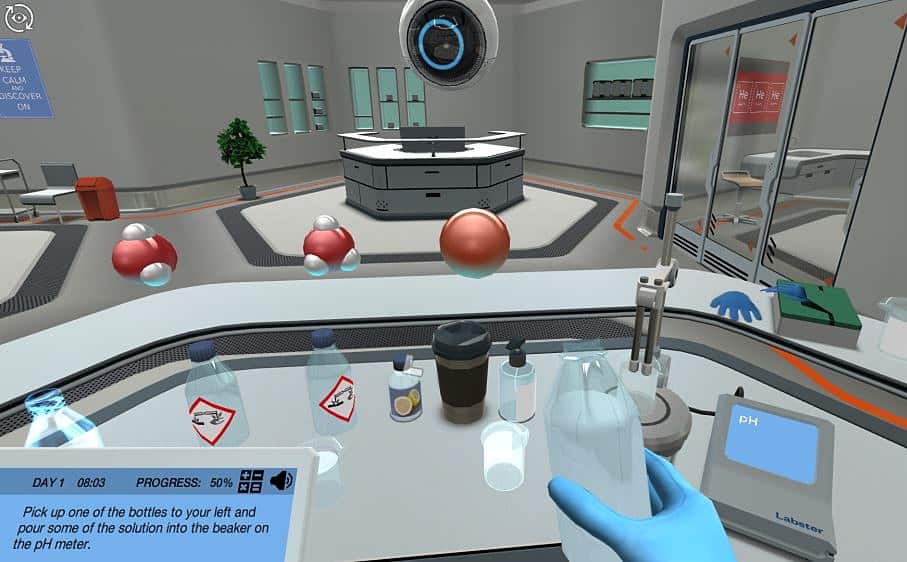 The company believes it can move up another gear as awareness of the metaverse's potential grows among educators, governments and businesses. It's a belief endorsed by published research that found students' test scores were 76% higher after taking part in a Labster laboratory simulation compared to conventional teaching methods. Backing that belief is $47m raised in an April 2022 funding round.
Labster already works with over five million students and 3,000 universities and high schools, mainly in Europe and the US. It plans to use some of its new funding to expand further in these regions and also move into Latin America and Asia.
Creative Galileo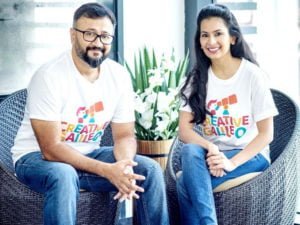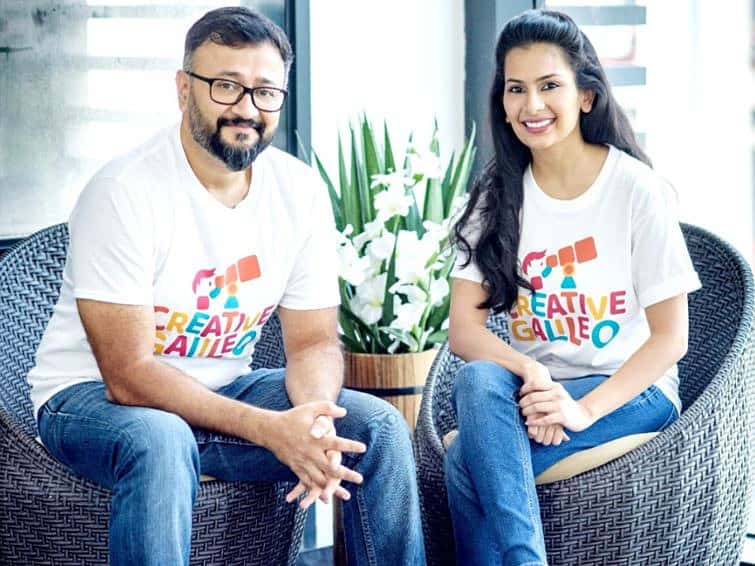 This Indian startup allows 3-10 year olds to learn at their own pace. Their freemium mobile-based app has replaced teachers with popular fictional characters to engage with and teach the young learners, through forming exclusive partnerships with animation studios. No competitors can use the same characters, and as they expand into other territories they will acquire rights to indigenous characters the children there are accustomed to seeing and hearing.
With content currently in the Hindi and English languages, Creative Galileo claims the app has been downloaded 7.5 million times. It aims to reach a user base of 20 million in the next 12 months through adding the Tamil, Telugu and Marathi languages.
In July 2022 the startup raised $7.5 million in Series A funding.
upGrad
Also in India, upGrad found its position in the edtech marketplace through offering graduate and post-graduate level courses to people looking to acquire specialist skills, and professional qualifications, to boost their career prospects.
Already an edtech unicorn, upGrad raised $185m in funding in 2021, led by the Singaporean state investor firm Temasek. This year's global re-evaluation of tech startups' worth (downwards) has increased the level of takeovers. In July 2022, upGrad acquired Harappa Education, which teaches cognitive, social and behavioral skills for the office workplace. The price was $38 million in a mix of cash and a share-swap deal.
In August 2022 upGrad confirmed raising a further $210m. In a joint statement its co-founders said:" There is a massive re-skilling revolution taking place around the world….. Higher edtech will be on the rise for the next four to five decades."
Tomorrow's Education
Founded in Berlin, Germany, in 2020, Tomorrow's Education has launched Tomorrow's University. It is an online platform that offers cohort-based bachelor's and master's-level courses in topics such as responsible entrepreneurship, AI, sustainable technologies and greentech.
Many universities are digitizing traditional lectures. Introducing new courses of a more vocational nature to keep up with developments in the workplace can be a slow process. By the time they exist for students to start taking them they could be already leapfrogged by new tech or marketplace disruption. Tomorrow's University wants to offer a different learning experience that is more directly focused on relevance and employability in a fast moving job market.
In total, Tomorrow's Education has raised €5 million. €3.4 million was in February 2022.
We'll leave the last few words to Anne Olderog, a senior partner at Vivaldi. She also believes edtech will decentralize control and make the education sector more learner-centric, and cites seven ways it will happen.