A growing number of organizations are increasingly aware of the benefits and opportunities of operating in the space frontier. Rapid advances in space exploration and rocket launch technology have made conducting research, providing satellite services, and even space tourism more convenient, more efficient, and much cheaper. SpaceX rocket launches and Elon Musk, its founder in 2002, have probably done more than most to make opportunities in space affordable to so many potential users. Along the way, it has become a multi-billion dollar startup, with a current value of $127 billion.
Let's take a closer look at SpaceX and Elon Musk's vision that has driven the business and disrupted the sector.
SpaceX Became an Inspiring Global Brand
Elon Musk established the U.S. aerospace company SpaceX (to give it its full name, Space Exploration Technologies Corporation) with an aim to develop space launch vehicles and reduce space transportation costs.
From an early age he showed a passion for technology, learning about programming using a relatively inexpensive computer, a Commodore VIC 20. His other passion for entrepreneurship led to the creation of Zip2 in 1995 with his brother Kimbal. Newspapers could use Zip2 to build city guides that connected users with advertisers. 160 newspapers were using it by the time Zip2 was sold for $307 million in 1997. Musk went on to create the financial payment company PayPal, electric vehicle Tesla, and SpaceX. He is quoted as saying he put $100 million of his PayPal proceeds into SpaceX.
Musk had a clear mission for SpaceX, in which he serves as the Chief Engineer and CEO. He invested funds, built a team, and collaborated with numerous astrophysicists and other experts in developing the company with a well-publicized aim to send an astronaut to Mars. Along the way to this, he has led SpaceX to vital high profile contracts with NASA (the U.S. National Aeronautics and Space Administration) and the U.S Air force to create and design launch rockets. His Mars mission is now a collaborative effort with NASA.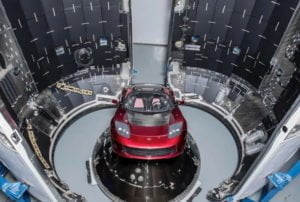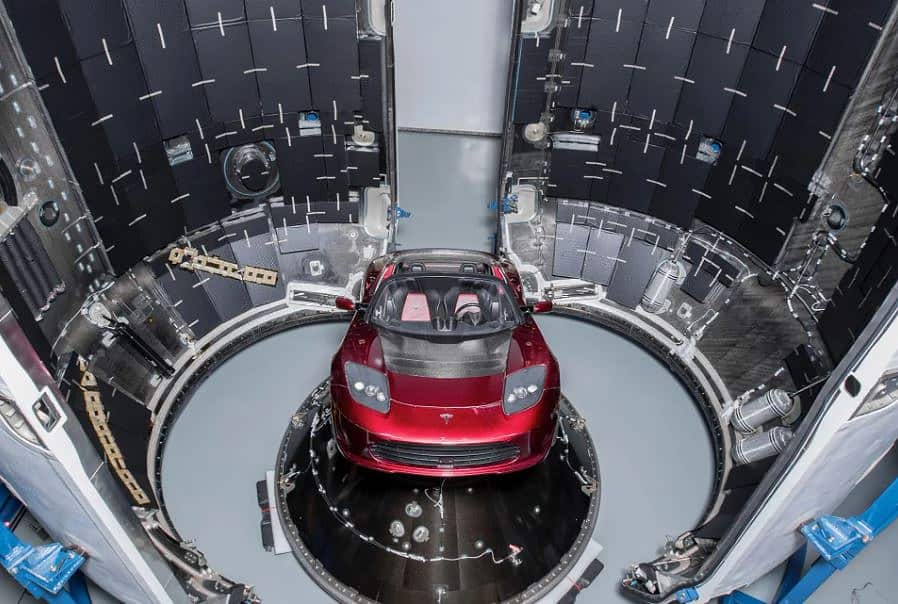 Musk also has an eye for self-publicity, such as when he benefitted two of his corporations with the idea of sending a Tesla car into space. An electric Roadster sports car served as the dummy payload for the February 2018 Falcon Heavy test flight. It is still delivering media coverage four years later.
The SpaceX Business Model
How did SpaceX manage to undercut previous NASA rocket launch costs by so much? NASA had been run on a cost-plus basis. A cost-plus contract engaged a particular contractor to develop a piece of space hardware and, in the end, paid all of their costs plus a fee. Musk described it as a gravy train that encouraged suppliers to maximize costs to earn a larger add-on fee. 
SpaceX's rocket launch revenue model is a fixed-price, value-driven structure that aims to offer effective solutions through commercial competition to deliver additional product enhancements. Under this model, the contractor is expected to contribute additional benefits to a hardware project because it will be able to line up other customers for it later. Major cost-driven areas in SpaceX run right across the board – the cost of raw materials, research, development, sales and marketing. SpaceX even earns through selling various branded accessories and T-shirts. 
Ease of purchase; SpaceX customers can choose from an extensive range of products on the company's site, including rockets and satellites. The more efficient business model, coupled with the use of reusable rockets, have significantly reduced spaceflight costs. This enabled the company to make significant strides and accomplishments, including being the first private company to send a spacecraft to the International Space Station in 2012. 
The SpaceX brand is also built on offering reliable services and enhancing customer satisfaction. This is exemplified by the SpaceX Starlink project to provide reliable internet access in remote areas. It aims to build an interlinked network of satellites (called a constellation) to deliver high-speed internet access to customers anywhere in the world. From 2023 it will also provide in-flight internet services to aircraft.
Its significant progress in space technology, such as reusing orbital rockets to reduce launch costs, mean its cost estimates for projects, including space station resupply and government national security equipment and satellite launches, tend to be lower than their competitors.
Notable SpaceX Achievements
SpaceX's notable achievements include: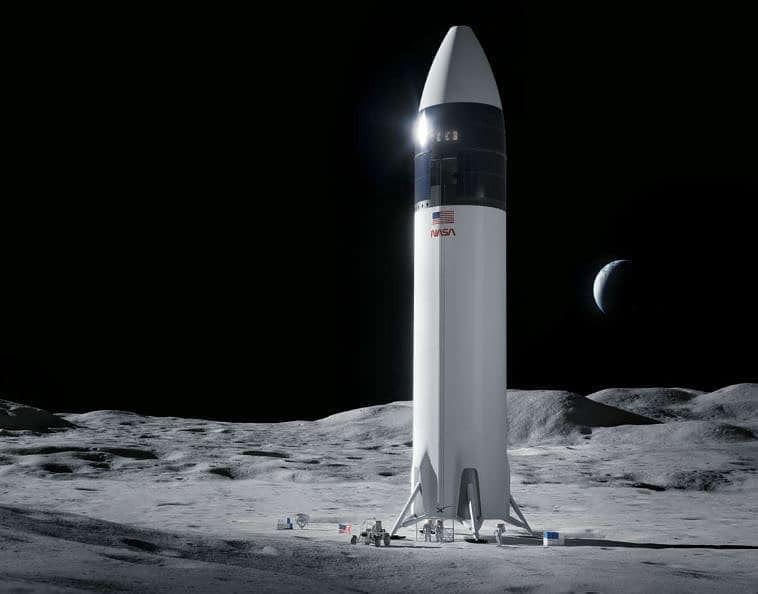 Also looking to the future, Elon Musk plans to achieve his lifetime goal by sending a crewed mission to Mars by

2029

. Musk intends to build a giant spacecraft with his team to successfully accomplish this.
Through SpaceX, Elon Musk Disrupted the Space Sector
Musk examined NASA's space launch and vehicle costs and refused to accept the way things had been done before. He changed the way NASA operated with its contractor suppliers, and he drove his team to find lower cost options. By 2019 it was being reported that SpaceX launch costs would be 1% of NASA's. That was clearly an exaggeration, but what is true is that launching a spacecraft today is 10 times cheaper (per unit of payload weight) than a decade ago. 
At the same time, Musk knew SpaceX rocket launches had to be reliable to keep customers satisfied. By partnering with NASA to offer space transport services and provide satellite communication technologies, Elon Musk impressed other governments and private organizations all around the world.
Any space tech organization can enter the Boldest Space Frontier category of the BOLD Awards if it has made a significant contribution using collaborative techniques to advance R&D, or developed strategies leading to new technology development and exploitation. The award will also recognize the lasting benefit created in the aerospace field and legacy of the project resulting from a high level of collaboration which goes beyond delivering the technical aspects of the project. Entries can be submitted now and worked on up to 31st December 2022.