Covid, and the lack of in-person medical appointments, forced patients to put their trust in digital health solutions. 2020 saw a global explosion in telemedicine, and in 2021 39 AI-based medtech-related startups reached a unicorn valuation (over $1 billion). This article takes a look at medtech and healthtech developments around the world, including privately-owned startups and some government-led initiatives to encourage and support them.
During Covid, healthtech and medtech startups grew faster in Europe than anywhere else, reported Sifted, a media site that reports on the European startup ecosystem. This continued in 2022, according to Sophie Ehrlich, a London-based healthtech banker for Silicon Valley Bank: "Healthtech in Europe had a very good first half of 2022, totalling $2.2bn of investment made – 91% of the full-year 2021 investment total. In 2022, Europe could see more investment than in 2021, which is both surprising and very optimistic." All healthcare product sectors in other continents witnessed an investment dip in Q2 2022.
Remote Patient Monitoring
AI within hospital settings and Remote Patient Monitoring (RPM) applications allow healthcare professionals and patients to both sidestep administrative burdens such as scheduling appointments and start to use predictive risk identification. One particular growth area is the gradual convergence between fitness monitoring devices, smart sportswear and diagnostic medical biosensors. Healthcare patients can be monitored remotely via their clothing.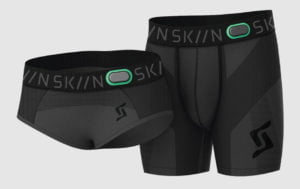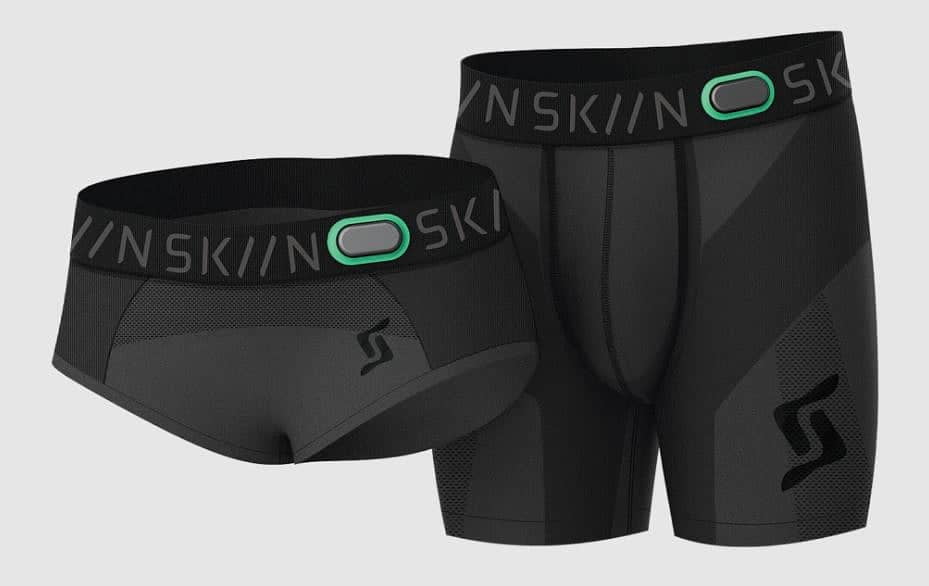 In Canada, the smart textile company Myant unveiled a smart underwear range back in 2017. Garments including a bra, tank top and briefs use integrated biometric sensors to detect how the wearer is feeling/behaving/performing. An electronic pod sends the data to an app for remote checking of a person's body temperature, sleep quality, activity level and heart performance. They have since extended to wearable heathtech for animals.
In 2019, Korean researchers developed a biofuel cell in the form of a textile capable of generating electricity from human sweat. This technology has since been used to power health indicator sensors worn on fingers while patients sleep.
More recent medtech startups
PD Neurotechnology is a medical device company founded in 2015 by a team of experts in movement disorders and wearable patient monitoring systems. It has created a medical device for monitoring patients suffering from Parkinson's Disease, the second most common neurologic disease in the world. It is currently trying to raise €500,000 in a finance round led by SeedBlink, the Romanian-based European co-investment platform in tech startups. The funds will be used for manufacturing purposes, clinical trials and to boost business development in new markets.
SeedBlink has recently acquired the Dutch equity crowdfunding platform Symbid to increase its presence in western Europe.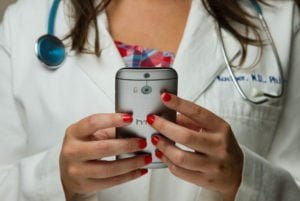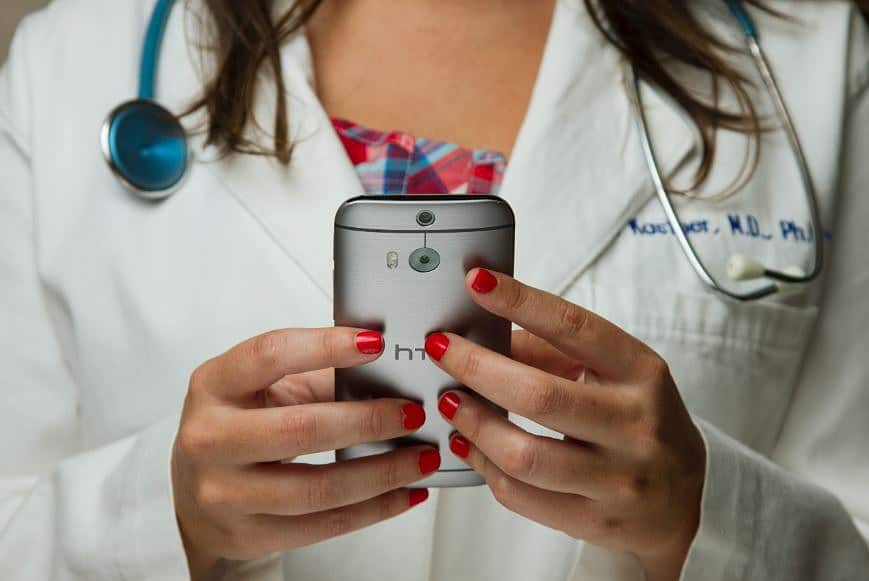 The Colombian telemedicine app DocDoc integrates patient/clinician video conferencing with patient records, and links with insurance providers. Patients find a highly qualified doctor to treat their conditions, doctors receive patients in their areas of specialty, insurance firms increase policyholder satisfaction and employers benefit from productive employees. This healthtech startup has just received a $1 million investment from the Swedish fund Cardo Health.
The key product of medtech firm Bond Digital Health is Transform, a data capture and management platform for lateral flow and other point-of-care diagnostic tests. Users capture and manage their own test results, plus other data, in real-time on an app, cloud, and dashboard system. Their latest product development is an AI-powered viewfinder which will capture test images automatically. The new viewfinder instantly recognises a lateral flow test, and when a valid test is presented to the camera it will take a photo automatically after a three second countdown. This new feature aims to improve the quality of captured images, reduce errors, and improve end user experience.
BDH recently ran a crowdfunding campaign to complete a £1.5 million funding round. It had already secured £1.3 million from the Development Bank of Wales (the country where it is based in the UK) and Wealth Club, an investment service for high net worth individuals and sophisticated investors. 
Capitalizing on the increased acceptance of and patient willingness to use telehealth facilities, Bulgarian medtech startup Healee provides launch-ready infrastructure that enables healthcare organizations to quickly provide services including digital check-in and appointment scheduling, plus co-ordination with insurance providers and pharmaceutical providers, all configured to each organization's customary workflows and branding. Almost 80% of all U.S. health systems are still at a digital transformation planning stage. Healee has recently raised $2 million of seed round funding to develop its technology and expand in the U.S. market.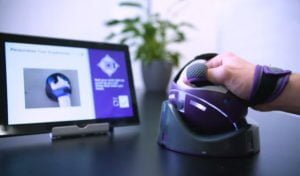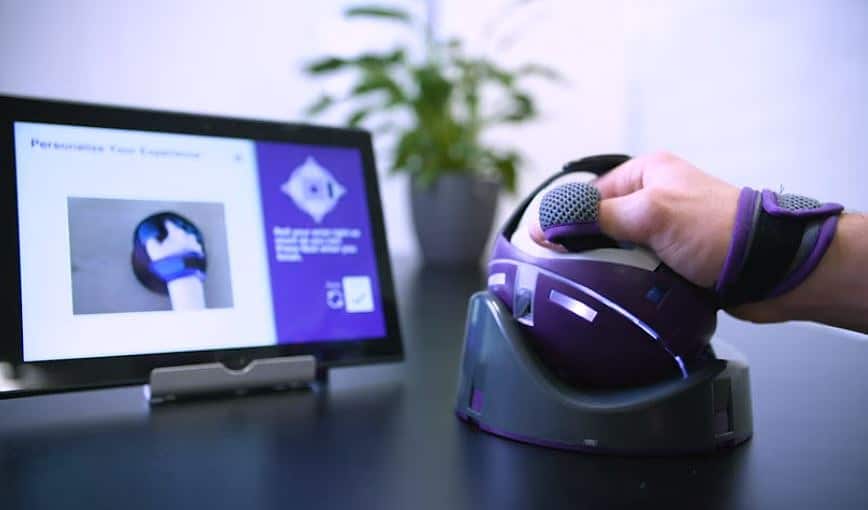 Through the combination of sensor-based technology and its telemedicine platform, the UK healthtech startup Neurofenix wants to improve the standard of care for neurological injury survivors (including stroke victims) and enable them to regain better functionality and mobility. They have recently closed a $7 million Series A funding round led by the London-based Albion Venture Capital Trust PLC.
Xeltis, a Dutch medtech startup, is developing medical devices to treat cardiovascular disease. They include implantable small diameter blood vessels for haemodialysis vascular access and coronary artery bypass graft surgery, and pulmonary heart valves. The aim is to reduce the incidence of chronic kidney disease, which now accounts for more deaths than breast and prostate cancers combined. The startup has secured €15 million of fresh investment from the Chinese firm Grand Pharma as cornerstone funding for an ongoing Series D2 financing round.
Innovation in dentistry
Here are four snapshots on how technological innovation delivered by medtech startups is improving dental care and the delivery of services to patients.
Using AR or VR, dentists can transform their surgery into a more relaxation-inducing environment, which reduces patient anxiety and makes them more comfortable.
The tediousness of making and fitting a new crown, bridge, denture or implant can now be speeded up by using 3D printing. Longer-term, attempts are underway to replicate the blood vessels and nerve structure of a natural tooth to print a regenerative fully functioning replacement.
Teledentistry provides convenience and affordability to both the dentists and the patients. The use of telephone and video consultations allows clinicians to communicate with patients without physical interaction. Teledentistry will particularly benefit people who have difficulties accessing dental practices, including the disabled, elderly, anyone who is a fulltime carer for any dependants, and shift workers.
Tests show that lab technician robots improve efficiency and precision in dental surgeries. Robots can carry out repeated procedures for as long as required, improving the overall quality and quantity of patient care. New generation robots can perform patient intervention functions and monitoring functions without human aid or supervision.
Government support and enabling
Medtech and healthtech are big business. As populations age in industrialised nations, medical care is an increasing cost, and one that in many instances is borne by government-provided health systems. Those governments are keen to provide infrastructure that encourages and supports healthtech startups in a bid to be at the forefront of innovation, hoping to gain any first-use and market leader advantages they can.
In Australia, the Government of New South Wales is investing AU$1 billion into the first newly-designed city since the country's capital, Canberra. Named Bradfield, it will be home to several industries in the medical device and life sciences sector including manufacturing and logistics, covering robotics, automation, and additive manufacturing. A high-tech facility will provide shared use equipment for research institutions and industry partners to encourage and enable collaborative innovation.
This is in addition to AU$3 billion committed by the government, universities and the private sector to upgrade the city of Sydney's Westmead Health Precinct. Completed in 2021 and covering 400,000 square metres, there are four hospitals, four medical research institutes and two university campuses. 
Based on Australia's Sunshine Coast, the healthtech business Bundle of Rays uses virtual reality to deliver nursing education. It was one of 60 businesses from 2,653 applicants, from 122 countries, to be accepted into the Korean Government's prestigious K-Startup Grand Challenge Program. This is the world's largest accelerator programme and attracts applications from enterprising startups from all around the world that have a clear objective to grow their business in Korea and elsewhere in Asia. 
Back in Europe, the recently created MedTech Directorate of the UK's Department of Health and Social Care has been established to promote innovation in medical technology, encourage speedy uptake of new devices and reduce overall system costs for the NHS.
Do you own, work for, or have any other association with a healthtech or medtech startup? Boldest HealthTech is one of the new categories in our BOLD Awards IV, and we are accepting submissions now. Anyone can enter, it doesn't have to be the boss! The fee is €127 until September 30, when it will go up.