Who is the train driver of the future and where do they work? 
The spotlight on rail transport is growing brighter as the need for sustainable mobility drives us to seek greener alternatives to automotives and short-distance air travel. Increasing digitalisation and automation in rail traffic, coupled with rapidly evolving career expectations among younger generations, called for …and dos Santos to develop innovative workspace concepts for leading German provider Deutsche Bahn Fernverkehr.  
Our vision of the future train driver who interacts naturally with their machine is best described by AI company Kernel's founder and CEO Bryan Johnson: "The relationship between human and artificial intelligence must at some point become symbiotic". With a vision set on 2031, we built a foundation for competent and motivated train drivers supported by human-centred technology and design.  
Co-CEO of …and dos Santos Jutta dos Santos Miquelino gathered and led a team of extremely qualified cultural thought leaders and international expert innovators for a series of Workbench Labs. During these intensive 9-week programmes our highly personalised collective worked alongside a core team of frontline train drivers and managers from Deutsche Bahn to develop new strategies, innovative solutions, and detailed concepts for the company. The results were outstanding! 
THE FUTURE TRAIN DRIVER 
Taking a wholly human approach, we started by creating diverse personas to honour the spectrum of pain points and motivations for workers' long-term commitment while aligning DB's company values with the needs and expectations of present and future workers. Based on this conceptually excellent result, we next focused on leadership and learning platforms that fostered active participation, transparency, and community building among train drivers.  
THE FUTURE TRAIN CABIN  
Taking these values into the physical workspace of train drivers, our team next developed a concept for the driver's cabin of the planned ICE train 2031 (Figure 1) – a cutting-edge design which has been recognised as a potential foundation for speed trains across Europe. This concept embodies the vision of a train driver who can: 
access their workspace and perform tasks

securely

, using

technological features

from biometric authorisation to mobile manipulation of controls;

 

maintain

physical comfort

and

mental clarity

during long shifts, supported by

human-centric design

in every single aspect of the train cabin such as lighting, seating and ventilation;

 

communicate in real-time

with fellow train drivers and control centres using

IOT-supported connectivity

to navigate smoothly, deal with environmental or technical disruptions effectively, and maintain

punctuality

and

accuracy

along the journey;

 

improve efficiency and time management using

AI

through, for example, remote control of trains

 

via

digital twins.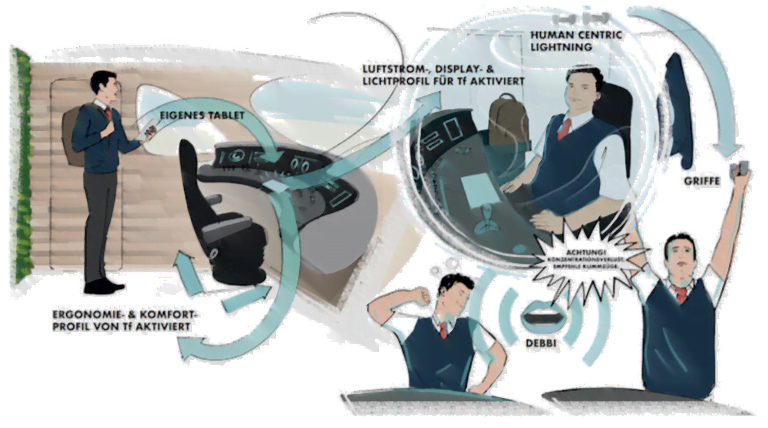 Figure 1: Detail from the future train cabin concept.
THE FUTURE SERVICE CENTRE 
The successful principles of the train driver's cabin of 2031 were adapted to the Einsatzstelle or service centre where drivers rest, train and interact with colleagues in between long-distance shifts. 
Our team approached this design with a holistic vision that ticks all the boxes of workers' physical needs – good food, comfortable resting spaces, and secure storage – but also nurtures their mental, emotional, and spiritual well-being. New communication tools integrated into the design enable employees to work and learn in the space, supported by a strong community of fellow train drivers from all walks of life.   
This innovative concept has already been materialised in the opening of DB's first future service centre in Mannheim, to the excitement of the core team, train drivers and management alike! In the words of senior DB executive Martin Jende, "this new site not only creates additional jobs… it is a prototype for all other locations…. True to the motto "Create enthusiasm as soon as you walk in", we're creating a meeting space for employees…where they can exchange ideas and relax, but above all feel good."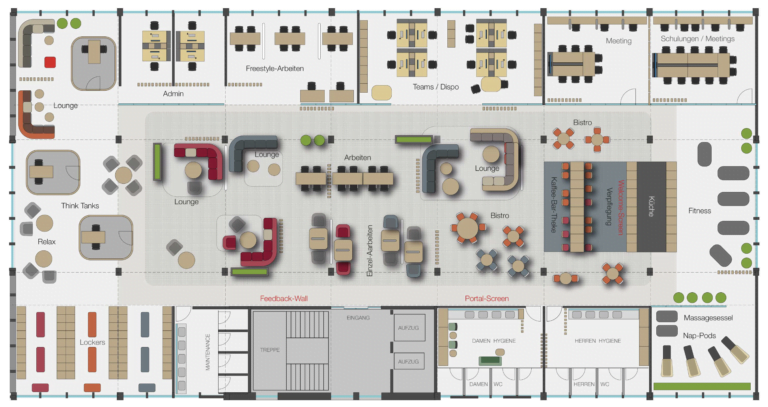 Figure 2: The future service centre design.
THE FUTURE VISION 
The results we've brought for DB Fernverkehr, especially the speed-train cabin concept, have strong potential to be applied across Europe and work has in fact begun. Starting with a publication in "Deine Bahn" Magazine and on our blog, interest for the concept grew amongst train designers, resulting in the invitation to Red Cabin events for future train interior concepts in 2021 and 2022.  
At the

2022 RedCabin European Railway Innovation Interior Summit

together with Steffen Renisch, responsible for Tf Qualification on Speed Trains and Project Lead for the Workspace of the Future ICE 2031, Jutta addressed the question: "

How does cultural and digital change effect our jobs and workspaces?"

. She used the future train drivers' workspace concept to shed light on changes being faced by train drivers across Europe, as well as their need for

better connectivity

.

 

Siemens Mobility

invited Jutta and

Steffen to their

High Speed Experience Lounge

at the InnoTrans trade fair for the co-creation of the "Speed Train of the Future" and the onboard

experience, closely linking the passenger experience with that of staff members and train drivers.

We're now

scaling the project

for the 8,500 employees of the

DB Board Service

, driven by our vision of a

happy and motivated workforce

whose competence brings efficiency and satisfaction among the community of passengers they encounter. 

 
Our work's impact on the quality of service provided on trains, the career experience of thousands of employees, and the passenger experience of millions of people who travel across Europe by rail is something we're all looking forward to seeing in the very near future!