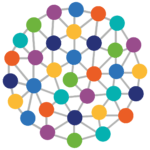 Global Crowd is a multi-channel community dedicated to bringing innovation prizes, contests and challenges to a youth-oriented audience., with the ultimate goal of broadening the public's understanding behind innovation challenges and how they can affect real change. Most of the current challenge platforms do not know how to use social media to engage with a multi-segmented community. We have built an innovative platform that allows our team to generate different types of social media including posts, videos, and other types of engagement automatically. With the ultimate aim to broaden the reach of various innovation challenges, the platform now has a following of over 12,000 users on Instagram.
As a developing thought leader in the innovation prizes and challenges space, Global Crowd is a new platform promoting innovation challenges, supported and developed by the team at Blue Globe Innovation. The platform is created as a learning opportunity to test new methods of delivering social media content. The platform is aimed at a youthful audience, primarily delivering content through Instagram, Twitter, Facebook posts, TikTok videos, and information on the accompanying website, which also includes blog posts and information about joining innovation challenges.
Open Innovation has become a popular approach for many multinational companies, but uptake can often be challenging, especially among younger people. Global Crowd seeks to fill this information gap by helping younger people understand the central issues behind innovation challenges and how they can prepare their ideas for the environment of submitting to a challenge. Blue Globe has a team of content writers and graphic designers to turn a variety of challenges into customised compelling materials for promotion, as well as researchers to develop posts to help young people better understand what open innovation is.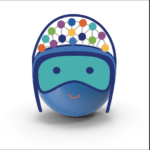 For standard content Blue Globe Innovation has implemented a unique technology to automate the process of image generation, reducing the time required to create content. This system also allows control over the previews of the content from the website in different social media, this means that whenever the link of a certain challenge is shared, the generated image will display an accurate preview whatever the platform , ensuring a higher click-through rate.  
This channel allows not only for the promotion of challenges, but the fostering of a community of solvers. Global Crowd uses social media to explain central issues behind a variety of challenges, including climate change, the effects of the COVID-19 pandemic, and strengthening important institutions worldwide. Blog posts elaborate on advice for solvers for submitting their ideas to challenges, such as developing their ideas further, learning about different thinking styles, and keeping your mind active for new ideas. This diverse material allows for extensive learning experiences to bring to the end user, helping to inform new ways to bring open innovation to a wider audience. 
For Blue Globe Innovation as the end user, the Global Crowd platform and initiative allows for robust data collection and learning opportunities to develop new marketing strategies for innovation challenges. Moving away from text-heavy mediums such as Facebook and Twitter and towards visual mediums like Instagram and TikTok, innovation challenges can now reach a wider audience, using visual cues and representations and foreign language content to depict the goals of the challenge and reach those outside of the Global North.
https://www.instagram.com/global.crowd/