Pastoral is a 'basic-as-possible' subscription precision digital farming (PLF) product designed to deliver the core agricultural data needed for farmers in Low-and-Middle-Income countries, focusing on customers positioned at the base of the global agri-tech pyramid. Engineered in partnership with the United Nations Development Program (UNDP) and the Food and Agriculture Organization of the United Nations (FAO), Pastoral is the world's first PLF tool for the many, not the few.
Pastoral was designed by Karakoram Innovation, a UK-based developmental venture consultancy, who apply entrepreneurial thinking, strategy, design, and engineering to create breakthrough ventures for the world's most challenging humanitarian challenges. Karakoram does this through a deep focus on empathy, optimism, and applying creativity to complement analytical reasoning. This focus enables us to work through ambiguity with confidence—designing and enabling new products, services, experiences, and new ventures that solve humanitarian or developmental challenges.
At Karakoram, we have a five-day process for taking a product from design through prototyping and testing called a 'Sprint', which was used to kickstart Pastoral.
Incubated from 2020 to 2021 in partnership with the United Nations Development Program (UNDP) "Cultiv@te program for Innovation in Sustainable Agriculture," Pastoral is the world's first digital farming platform for rural, low connectivity, low-technology, and low-cost countries. Pastoral uses low-cost 2G/LoRA IoT sensors, open-source satellite data, and leveraging common chat services such as Telegram.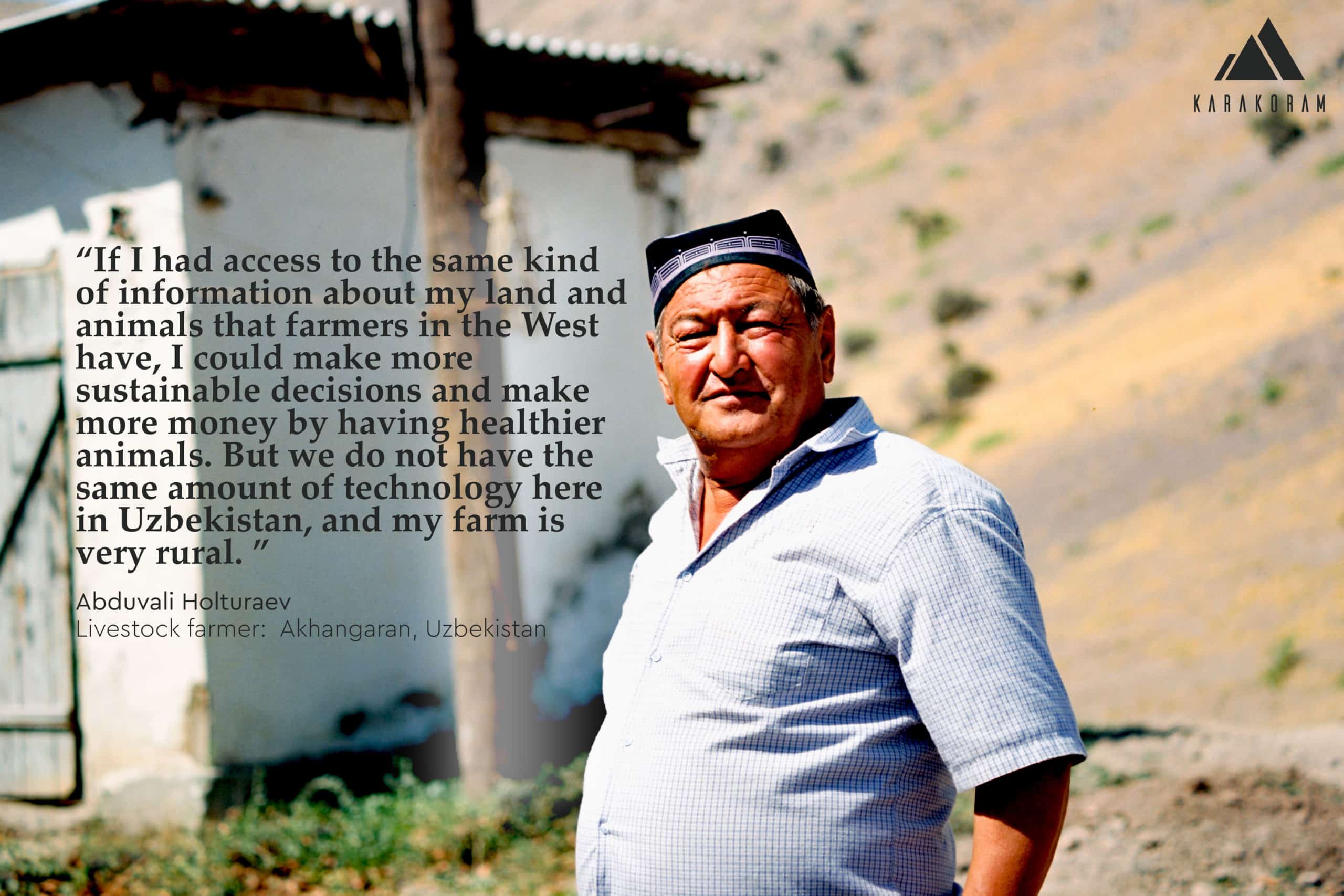 Farmers in wealthier countries use precision farming tools to mitigate many negative impacts of climate change, offering them the tools to pivot their behavior quickly based on up-to-date land and weather information. Farmers in lower-income countries are denied this type of data, relying on traditional, generational methods for animal control which are often out-of-date with a changing climate. There is no cultural vocabulary for navigating these climate changes, leading to illegal land use, banditry, and increased agricultural violence as livestock farmers fight over decreasing agricultural resources.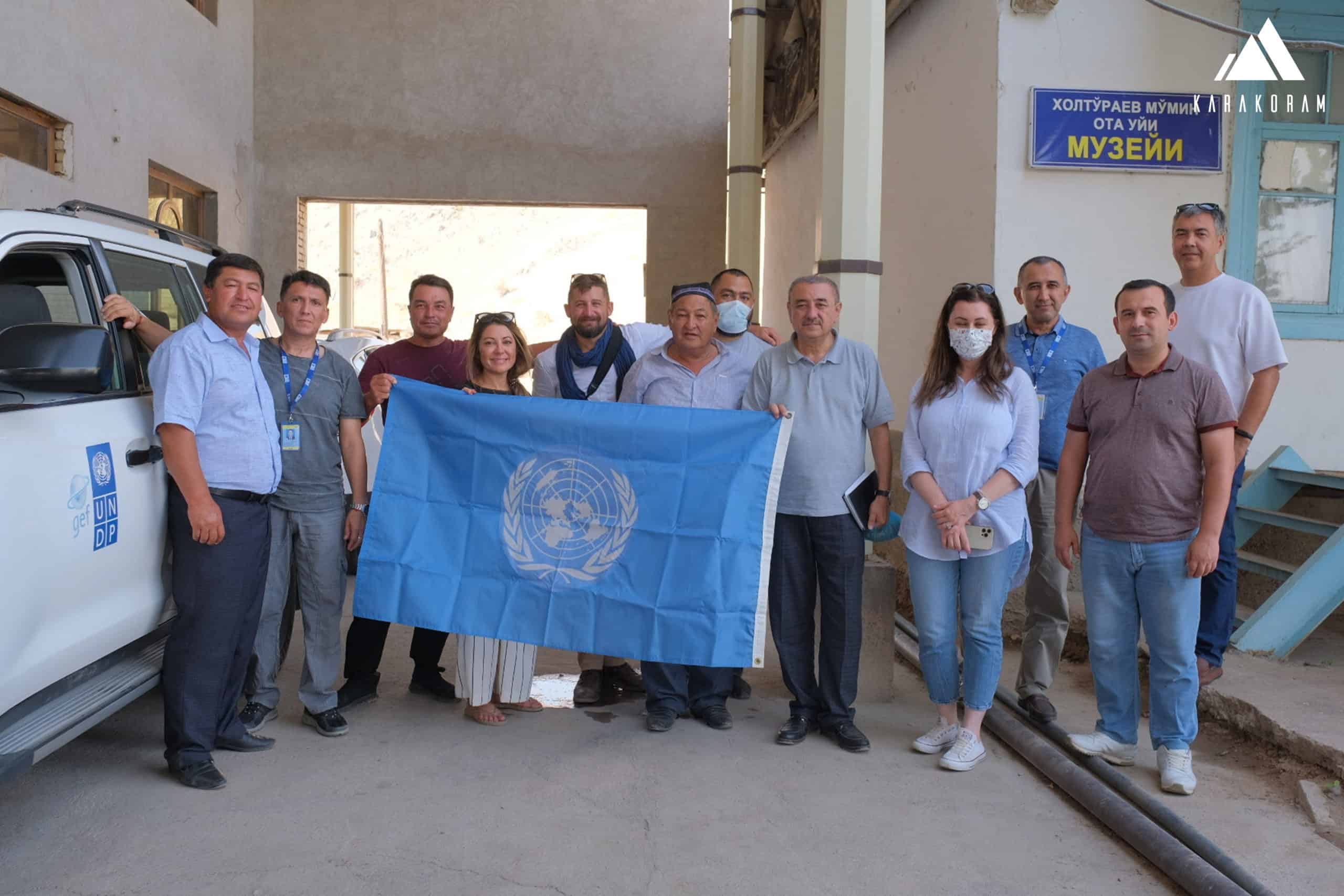 Pastoral increases livestock farmer profit, offers more sustainable herding patterns, decreases agricultural-based violence, and reduces land degradation in countries most impacted by climate change and competition from the global market.
Combined, these result in livestock farmers in lower-income countries falling further and further behind those in wealthier ones, with little research and development of tools for their specific needs. Karakoram Innovation designed pastoral, a UK-based developmental innovation venture builder, and incubated by the UNDP 'Cultiv@te' program for Innovation in Sustainable Agriculture. With pre-seed funding from UNDP Innovation and Karakoram, Pastoral has spent the summer of 2021 in critical engineering and viability field tests in rural Uzbekistan, culminating in the first field-ready prototypes.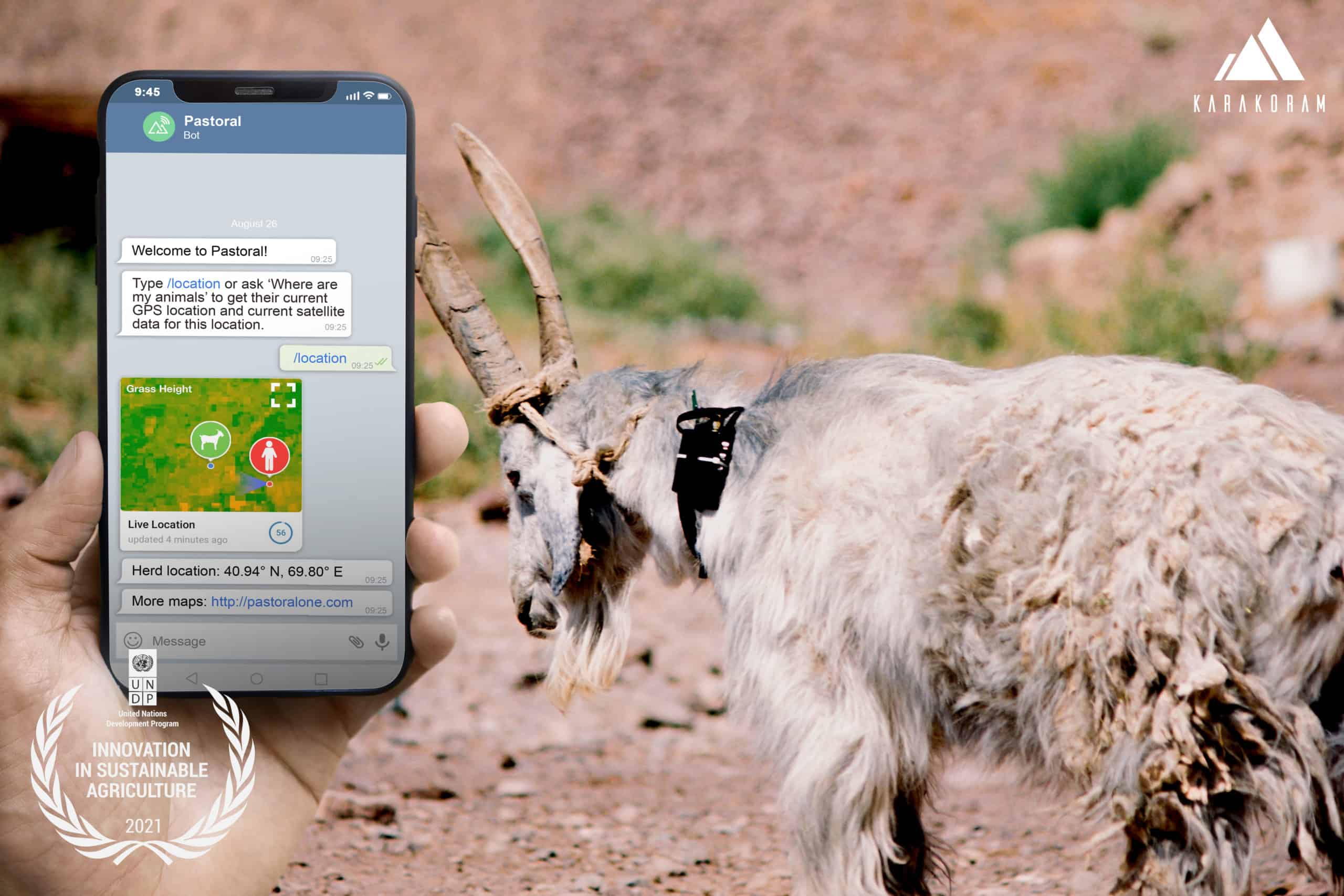 Pastoral uses chat services such as Telegram as the primary way to communicate agricultural information to farmers, including details such as animal locations, grass growth, water saturation, and essential animal health information. Offering unprecedented access to previously inaccessible data, Pastoral offers farmers the minimum data required to drive more sustainable farming practices, leading to better animal product yield and more profit for their work. Future iterations of the platform will add additional sensors, such as animal weight, water intake, and feed sensors, all available through the chatbot interface.
Pastoral has now graduated from early-stage viability trials and is in active development as part of an 18 month accelerated product development phase in 2022.