Theia is an open-source humanitarian product that offers developing countries with minimal healthcare infrastructure and disrupted (or substandard) telecommunications networks a limited real-time health data layer, which allows them to triage the pandemic at a national level more effectively. Developing countries with the smallest and most overburdened health systems, with the fewest number of health workers, also have the least amount of real-time health data. This real-time health data, commonly only available in wealthier countries, could be used to deploy health workers and health services more intelligently.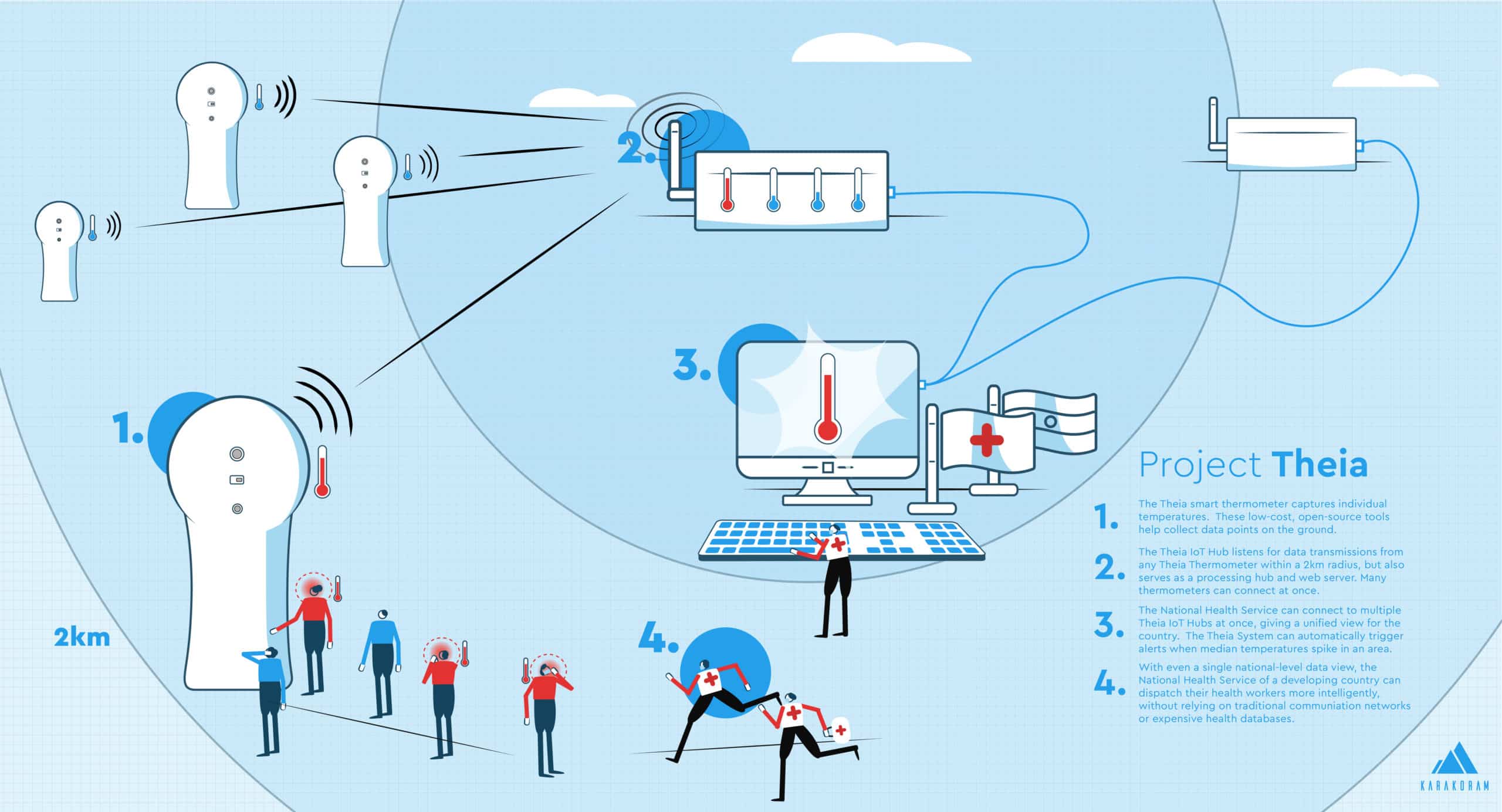 Theia was designed by Karakoram Innovation, a UK-based developmental venture consultancy, who apply entrepreneurial thinking, strategy, design, and engineering to create breakthrough ventures for the world's most challenging humanitarian challenges. Karakoram does this through a deep focus on empathy, optimism, and applying creativity to complement analytical reasoning. This focus enables us to work through ambiguity with confidence—designing and enabling new products, services, experiences, and new ventures that solve humanitarian or developmental challenges.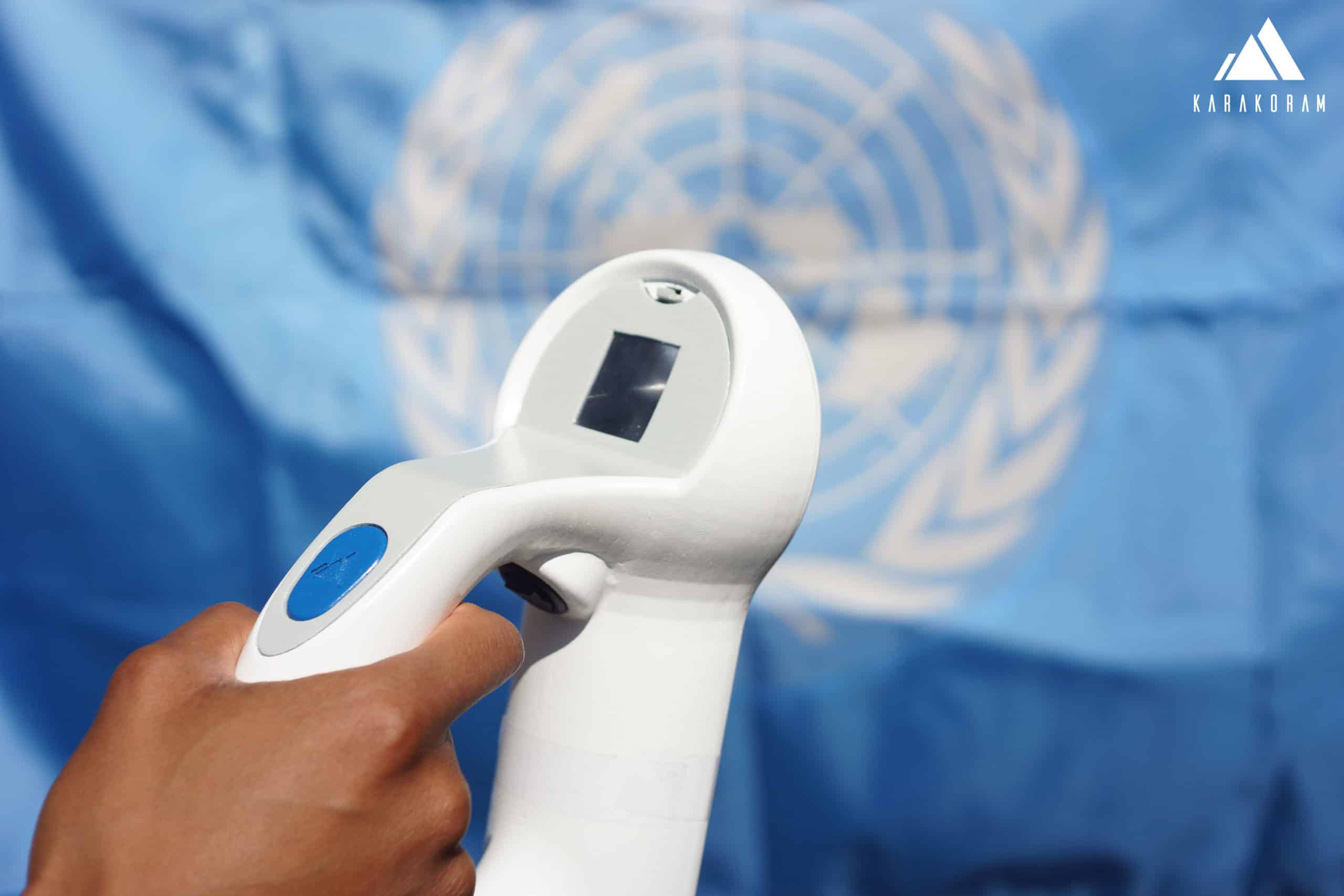 The basic Theia product is comprised of basic, ultra-low-cost medical sensors, including body temperature and blood oxygen sensors built around standard, open-source designs. Each sensor includes an ultra-long distance IoT LoRA radio, which communicates 10km to a LoRA hub, also designed by Karakoram, connected to a single internet point in a rural village or town. Often this is a town library, school, or hospital. Any Theia sensor within 10km of a hub is automatically linked without the need for complicated pairing or set up, collecting anonymous health data captured by any Theia device within the area. The result is a 'basic-as-possible' real-time health data layer, which is both self-hosted and independent, offering both interpreted and raw data sets back to a national health service in a capital city. This functions even in locations with highly disrupted telecommunication networks.
"I think it's a new way of democratising healthcare data collection and accelerating innovation in a time of crisis." – Bradley Busetto, Director of UNDP Global Centre for Technology, Innovation, and Sustainable Development about Project Theia.
Theia was designed as a pro-bono product development effort by Karakoram. It was released entirely open-source to communities in need who can download the CAD models, PCB files, and software to manufacture, copy, clone, and modify the product as they see fit. This product was supported by the United Nations community, in partnership with UNICEF and UNDP Innovation, and the product was the winner of the UNDP 'Global Innovator' award. To date, the product has been manufactured independently from Karakoram hundreds of times in over a dozen countries, with hundreds of new data points added each week.