Introduction
Twinkly has been a long term client of ours and a market leader in the smart home decoration industry. We at THINGS have always aligned with their vision of pioneering in the future of next gen festive decorations and help them on every step to achieve it.
So when they came to us with the goal of taking the next big step in entering and establishing themselves in the year round home interior decor segment, we knew we had to do this in swag.
Now the classic ecosystem of Twinkly is a feat in itself as it lets the user map the position of every single decorative LED in 3D space with their smartphone app. The result is the capability to play outrageously crazy 3D effects on decorations which otherwise would not be possible at all.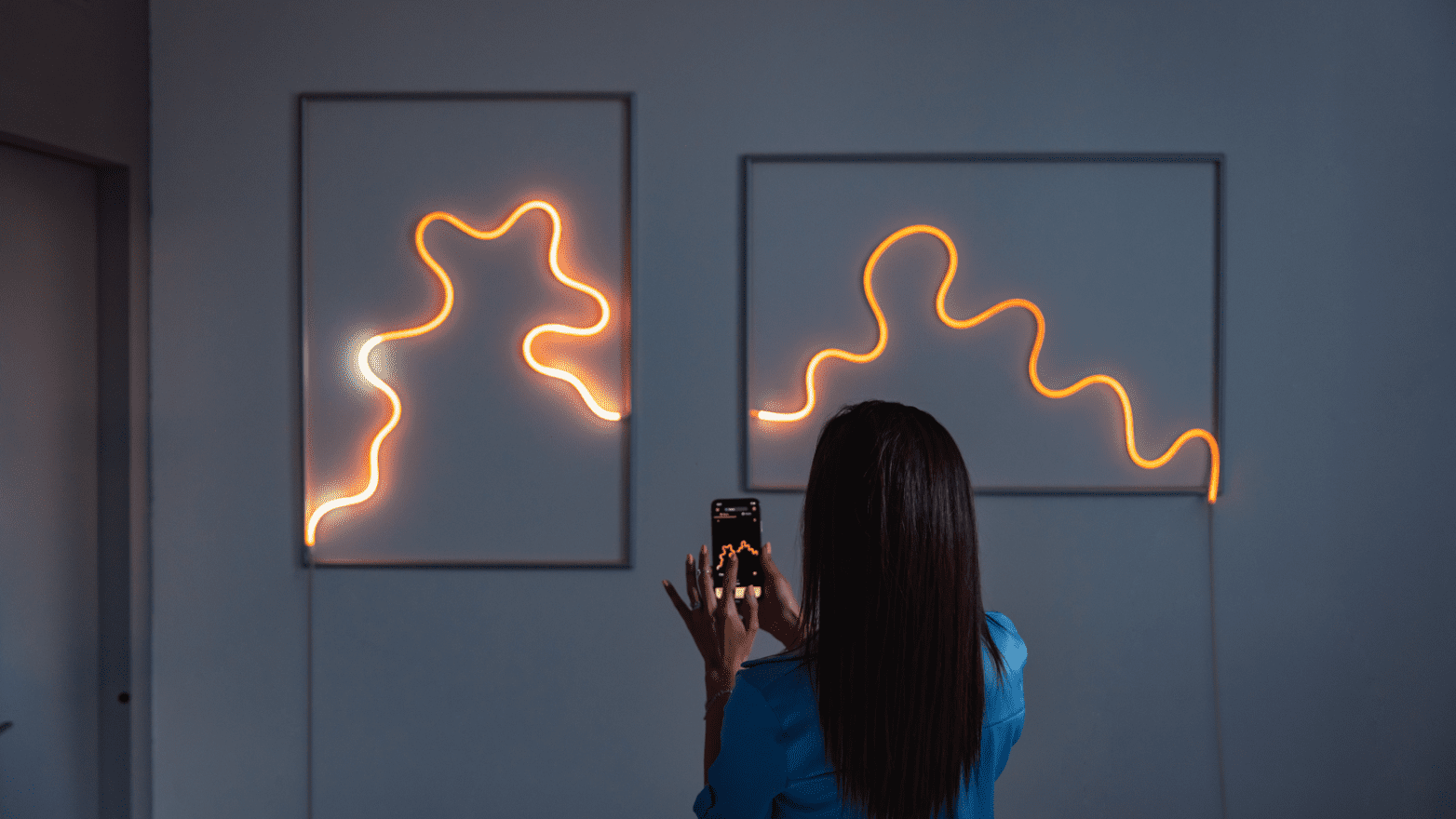 We had to take this technology and use it in everyday life. Meaning it has to live outside that Christmas vibe and fit into day-today use. But the value of colourful Twinkly mood was important to be carried forward in this brand new form factor. The result, was Twinkly Flex.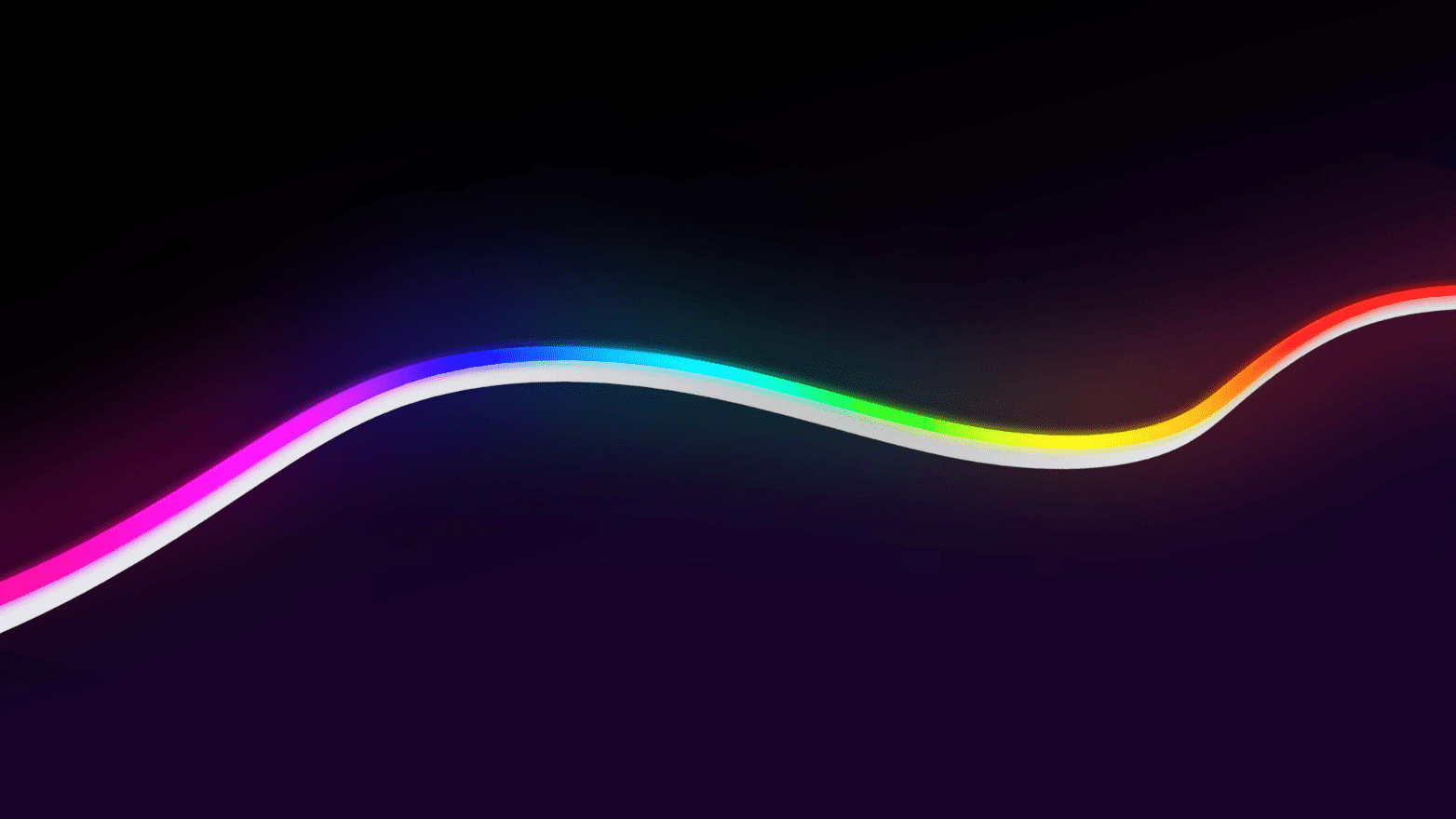 Details
We started with the industrial design of the product where we identified the right material which is flexible yet sturdy at the same time. The right amount of translucency and LED spacing to create that perfect neon effect was part of the task.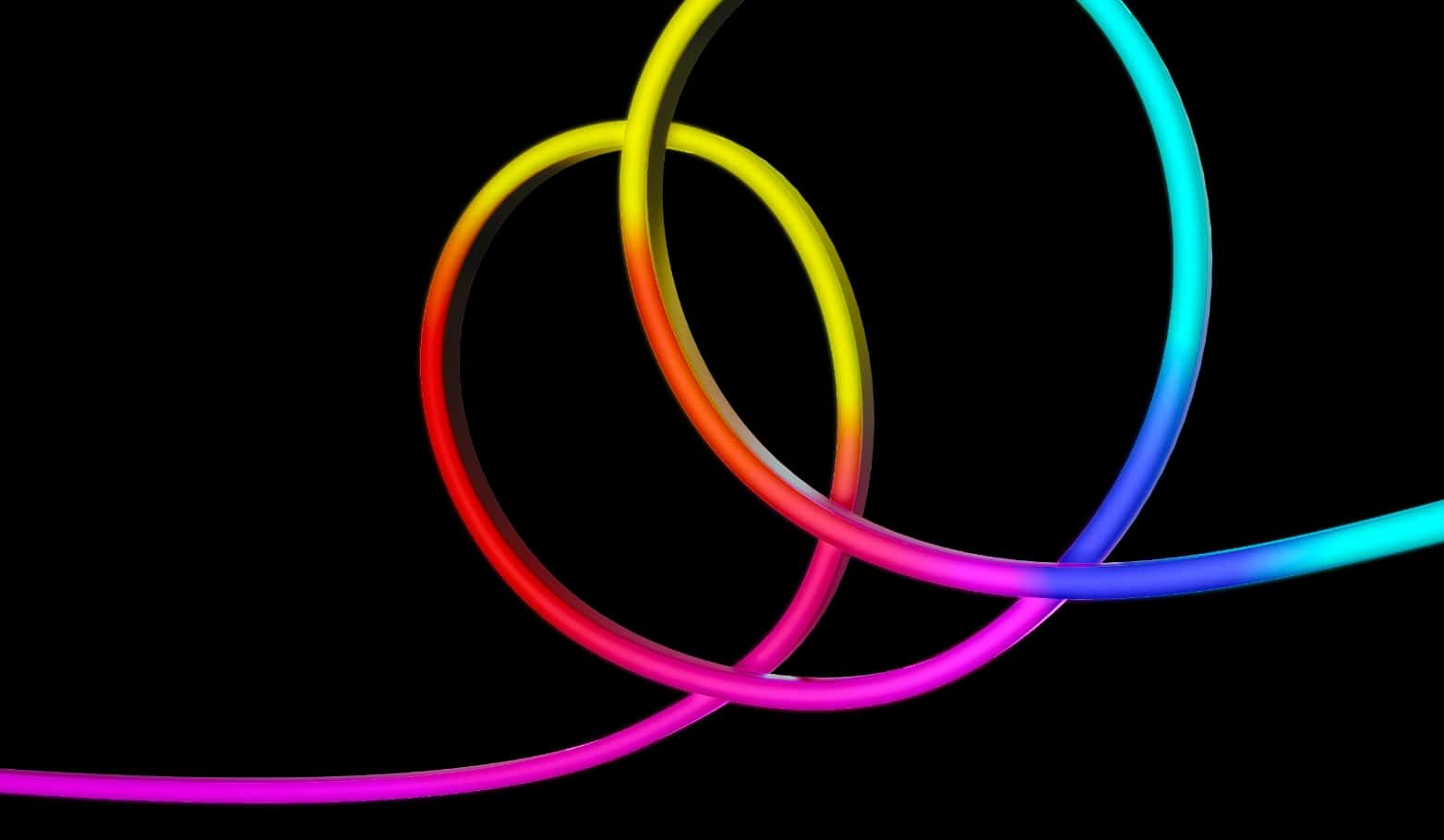 Then was the turn for all the supporting elements like adhesive tapes which don't ruin the wall material but are still pretty resilient, and various form factors of clips to give any desired shape to the Flex tube. The limit would be the user's imagination.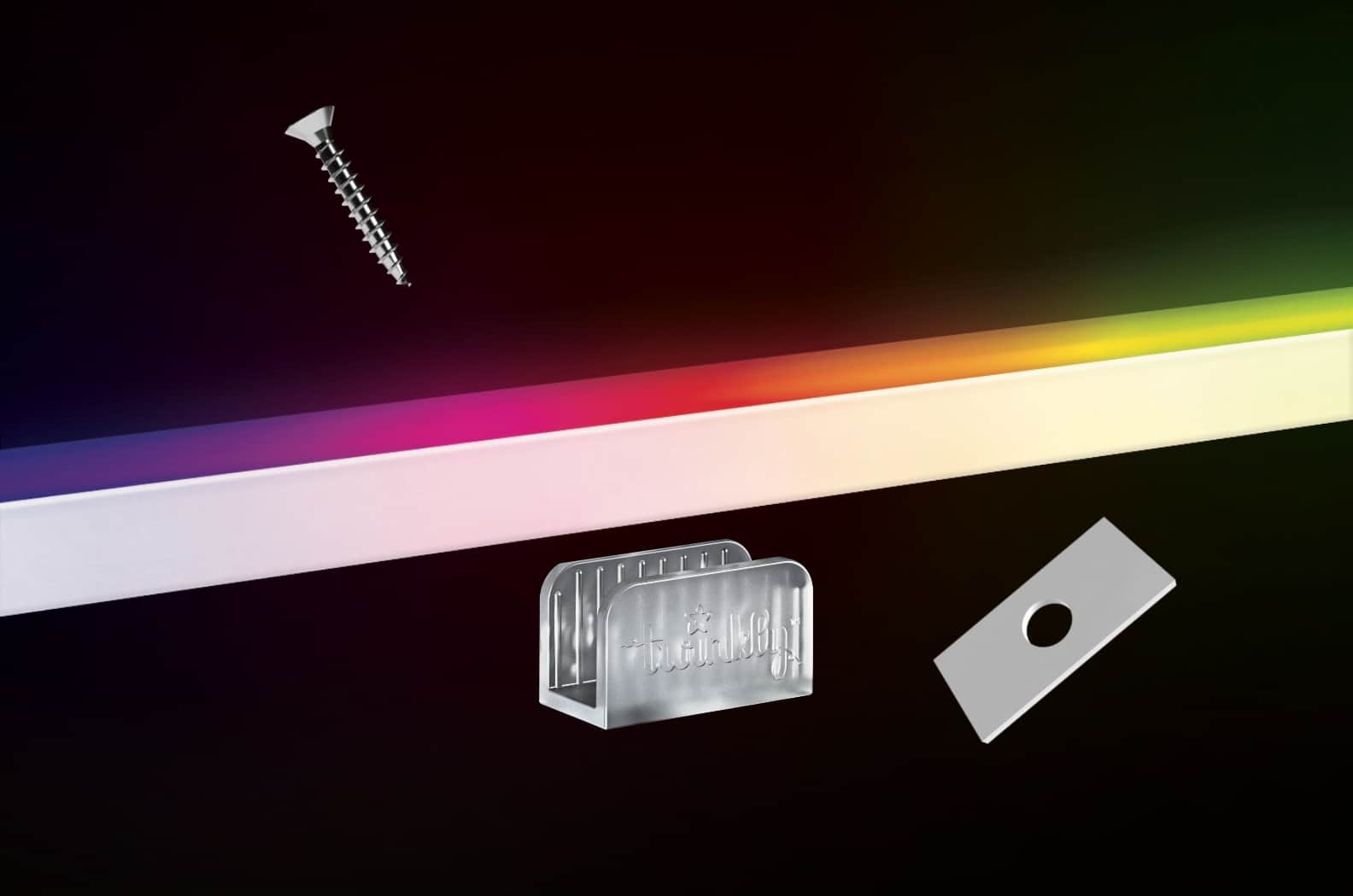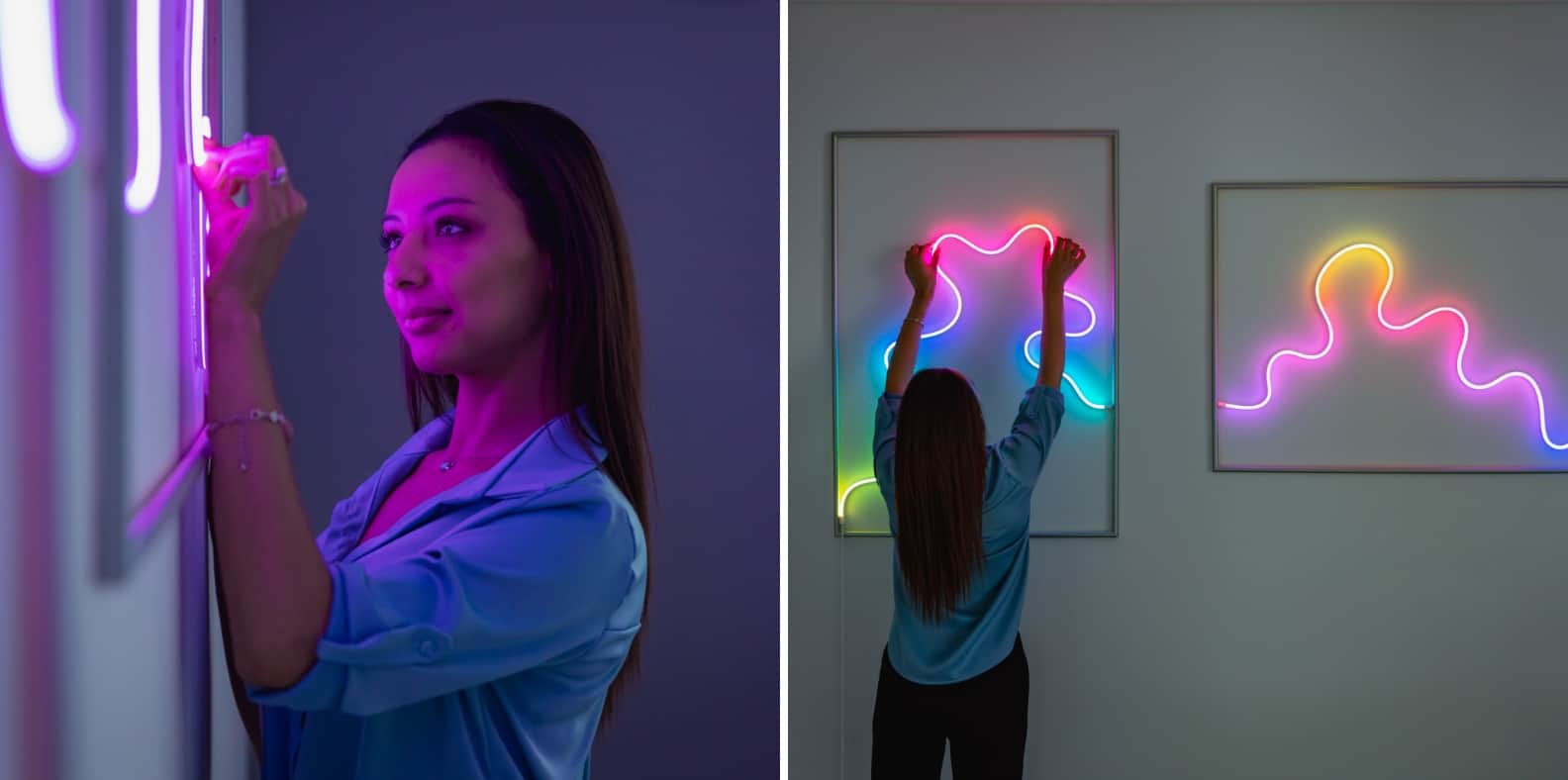 To further support the creativity of the users to give that initial boost to their imagination, we prepared blueprints of various cute designs achievable via flex in the packaging itself, making the first time interaction even easier.
But the real magic happens once the user turns on their Twinkly Flex and connects it to the Twinkly App over WiFi.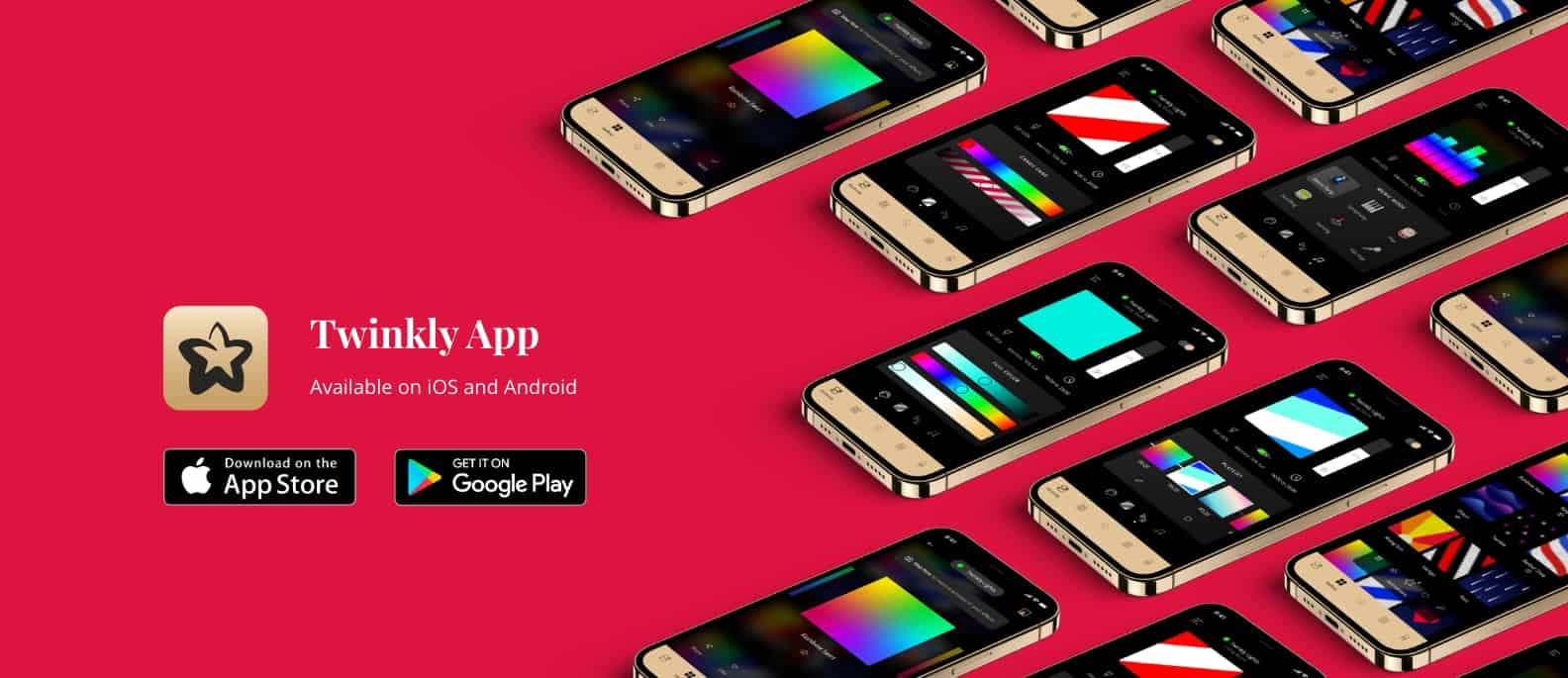 The patented technology of Twinkly lets you map the position of every single LED on your decoration in a 3D space. It takes between 10-20 seconds and uses the phone's camera to do so. And once done, you can implement some really advanced effects on your decorations which were never before possible. You can choose from several well-curated effects from the app gallery to suit the mood.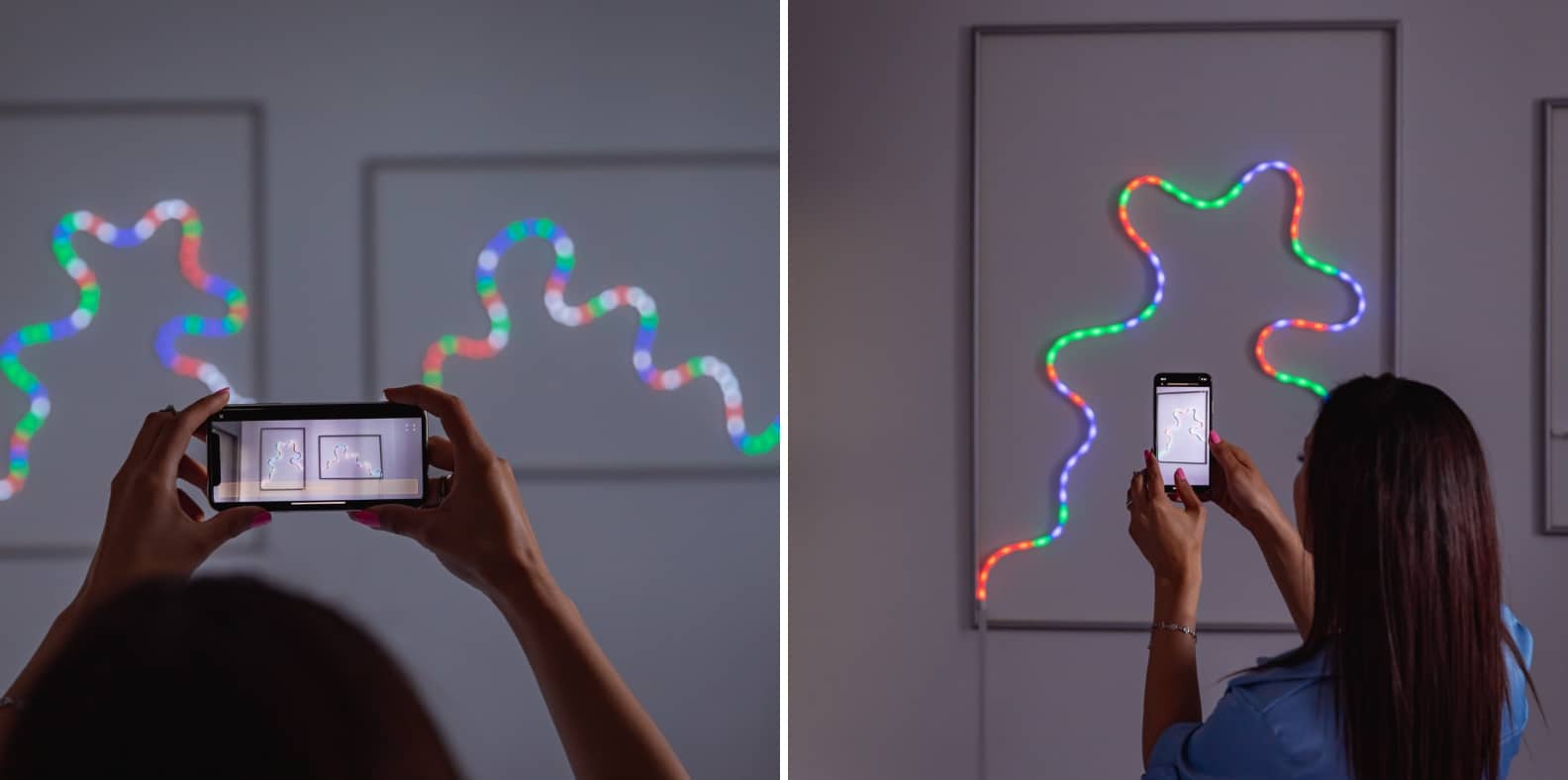 What's more, you can even create your own effects, by fusing various patterns and animations or just painting with you fingers, treating your decoration as a digital canvas.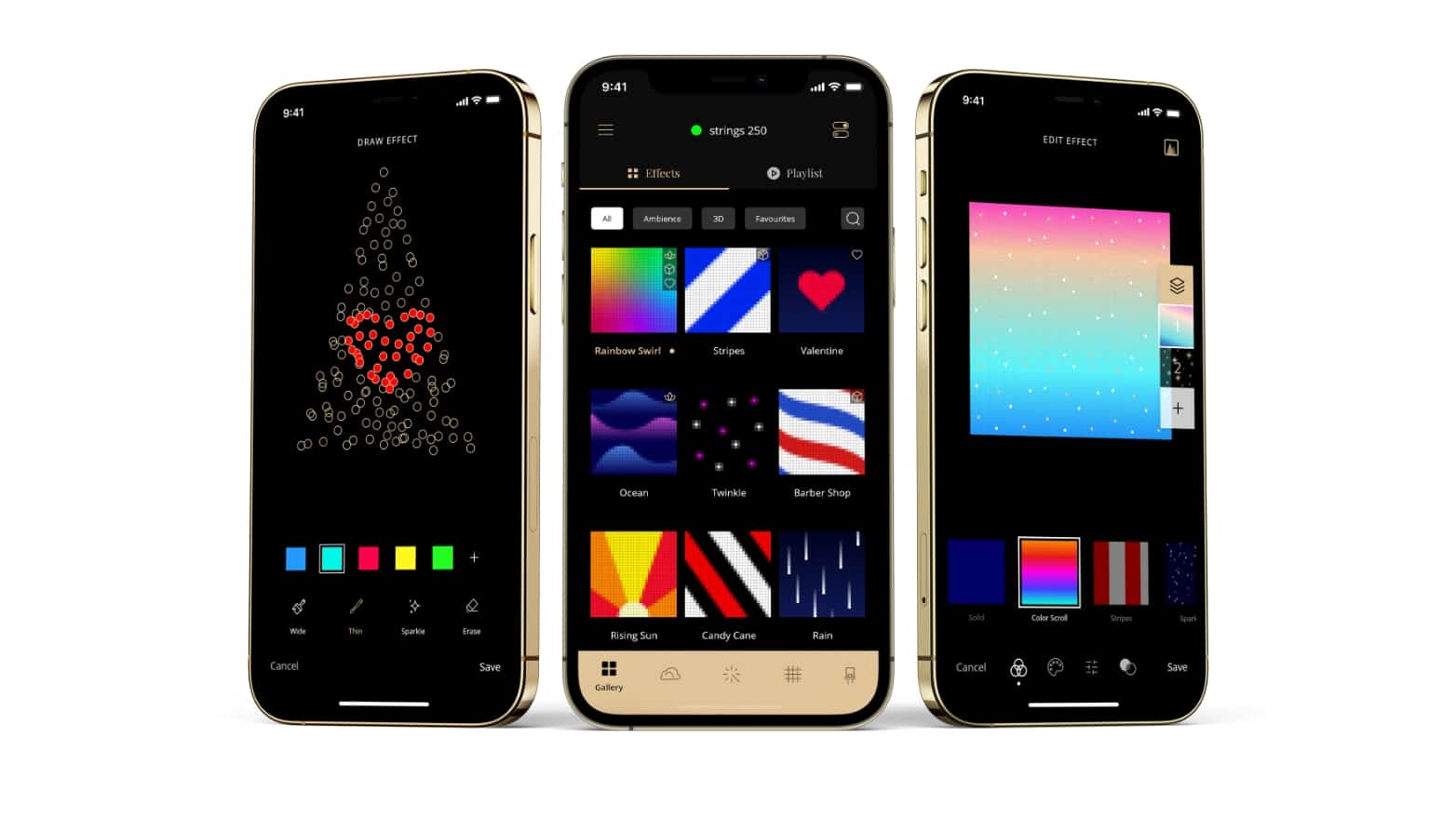 But that is not where the incredible happened. See, Twinkly was designed as a product that would act as a tool to unwind and unleash the creativity of the users. To make a point in that direction, we worked with Twinkly to setup an art exhibition in Milan Design Week 2021, and asked a wide array of artists to participate. They had to create their own style of artworks, using Twinkly Flex as a component to breathe life into it. And the results were simply amazing! Have a look:
These results made us more determined towards our goal confirming the fact that what we are doing is right; apart from the massive success of the product in the market of course. 😉