Every day, our world is filled with the nudges, noises and notifications of the virtual realm. These distractions are getting in the way of well-meaning communication, making it even harder for people and brands to connect in a meaningful way.
In this ocean of digital distractions, Vismedia has pioneered the use of interactive web experiences – leveraging best-in-class web technologies – to help brands stand out from the digital crowd, reeling in audiences to make impactful messages heard.
Interactive web experiences span 360° gamified digital destinations, interactive 3D models and interactive landing pages. They're all browser-based, meaning they're accessible to everyone with an internet connection – no app downloads or unnecessary bloated software.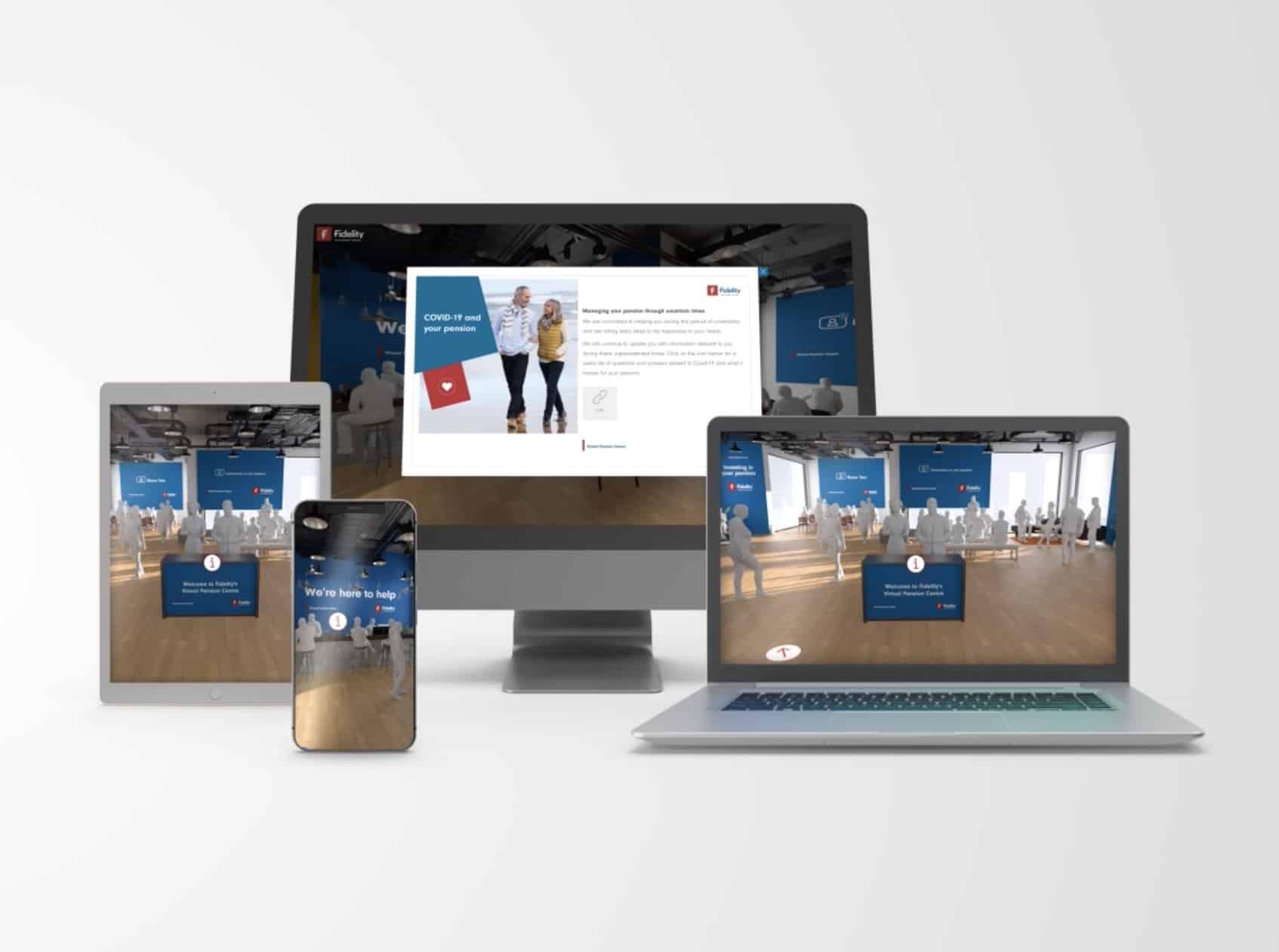 Vismedia is able to deliver in-depth measurement of audience engagement. By using proprietary built-in analytics tools or API connections to external CRM software, it enables clients to quickly access and manage the important data.
This year alone, Vismedia's interactive web experiences have found success showing hidden innovation and delivering results for its clients including Aggreko, Coats, Fidelity International, Dell Technologies and others.
Scalability
Scalability has been a key part of Vismedia's approach in two key areas: business scalability and technical scalability.
The underpinning platform is a web browser, meaning any business with internet access can roll out interactive web experiences to its target audience. As a result, Vismedia's web experiences have enabled:
Significantly reduced carbon footprint for Aggreko: Instead of flying out prospects to a site in Western Australia, they visit an interactive 3D version online instead

Sales enablement for Coats: Achieved over 10,000 user interactions from their online 3D interactive experience

Upskilling for Dell Technologies: 93% of sales members trained with a gamified interactive experience said they were likely to take more immersive and interactive training

Training and learning for IHG: Virtually trained 15,000 general managers in several languages
Technical scalability
Audiences expect to access digital assets that maintain uptime and deliver a seamless experience. Vismedia's approach to cloud infrastructure enables virtually limitless server scaling configurations. Whether it is a two-day 360° digital event for 100 users or a 70,000-user training programme, Vismedia ensures audiences aren't inconvenienced by poor server infrastructure.
Transparency
A point of frustration for many is that some agencies prescribe technology before they fully understand a client's full requirements. As a result, Vismedia started running free insights sessions prior to project signoff for its prospects.
Vismedia aims to understand their goals from an objective perspective. We are able to give obligation-free advice and offer insight into the realistic cost of technology that is within a client's budget. This session means we can think outside the box, not hamstrung by technical limitations, and demonstrate innovative and interactive web experiences that speak directly to the client's objectives while being respectful, attentive and transparent throughout our interaction.
This theme continues as Vismedia's interactive web experiences enable organisations to show that they have "nothing to hide". The technology encourages brands to boldly showcase the previously inaccessible: locked-off rooms in physical industrial spaces are brought to life with 360° photography or animated explainers in-situ. The honesty in which brands are able to communicate with Vismedia's technology means the end users are receiving the most relevant and honest information.
H-factor
In today's world, organisations cannot take the approach of 'build it and customers will come'. Vismedia aspires to start a conversation about building better experiences for people that will help. 
It is essential that real people are at the heart of the solution: Vismedia's end-to-end process from ideation to implementation and analysis means that we help customers know who their audience is, how they'll use an interactive web experience, and why they'll use it too.