Crowdfunding has revolutionized the way entrepreneurs and innovators bring their ideas to life. Reward-based crowdfunding platforms like Kickstarter and Indiegogo enable individuals and startups to raise millions of dollars to fund their projects through pre-orders. This blog post takes a closer look at the Top 10 reward crowdfunding projects of all time, showcasing the incredible diversity and creativity that crowdfunding has unleashed.
Startup businesses and entrepreneurs are able to raise funding in advance of actually manufacturing their products, de-risking the production process while bringing their ideas and creations to the marketplace. Early adopters and experimental consumers are able to access new products, often from previously unknown providers.
To generate over $1 million of pre-orders is definitely no easy matter, let alone $10 million. Stats provided by Kickstarter show that under 41% of projects succeed. Of those that have done, which number over 246,000, just 0.31% raised $1 million or more. Comparable data is not provided by Indiegogo.
We can begin our Top 10 by confirming the Pebble Time Smartwatch is no longer the most funded reward-based crowdfunding project!
The Top 10 Reward-Based Crowdfunding Projects of All Time
Conclusion
These $10 million-plus reward crowdfunding projects represent the ingenuity and entrepreneurial spirit of creators around the world. Some have redefined industries, solved everyday problems, and brought joy to countless people. Crowdfunding continues to be a powerful platform for turning dreams into reality, proving that with the support of a passionate community, almost any idea can find its place in the market. 
However, always remember that a crowdfunding pre-order is not the same as ordering an item on Amazon or eBay, with guaranteed delivery. A project that generates a massive order book can still fail. Over-succeeding can create eventual supply chain and manufacturing problems. Where products are still at a development stage, too much added refinement or over-engineering can increase final unit production costs above the figures used at the crowdfunding stage. Inexperienced business founders can find themselves at the mercy of shrewder operators, and backers may find themselves out on a limb.
Nevertheless, as crowdfunding platforms evolve, we can only imagine what incredible projects lie ahead in the world of innovation and creativity.
BOLD Awards V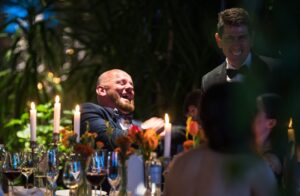 'Boldest Crowdfunding' is one of 33 categories in the 2024 fifth edition of BOLD Awards for companies, projects, and individuals in the digital economy that are leading the way for positive impact. The winner will be a crowdfunding campaign that delivered much more than funding alone. Projects entered into this category should be able to demonstrate the steps taken to invite others to support their cause and help raise funding. You can enter now and amend your submission as many times as you want until December 31st, 2023. After a round of public voting and appraisal by an international panel of judges, finalists will gather at a gala dinner award ceremony on March 22, 2024, in Venice, Italy.
Check out the 2023 Boldest Crowdfunding winner.