Cyber threats continue to disrupt our increasing use of online transactions and services, and data use and storage by corporations and governments. As many firms also adopt hybrid working structures with business data sent and received through domestic internet links, the office perimeter is wider, more porous and requires pervasive zero trust protection. It is now more important than ever for cyber security awards to focus on and showcase outstounding  products, services and people around the world. We have collected and compiled information on seven of the world's top cybersecurity awards for companies and individuals. As a bonus we finish with details of the Cybersecurity category of our own BOLD Awards.
Entering award schemes can bring a number of benefits for cybersecurity companies and specialist professionals, including:
Increased visibility. Winning an award or being nominated for an award can increase the visibility of the company and its products or services, attracting potential customers and partners.
Enhanced credibility. Awards can serve as third-party endorsements of the quality and effectiveness of the company's products or services, helping to build credibility and trust with customers and partners.
Networking opportunities. Many award ceremonies and events provide opportunities for companies to network with other industry professionals and potential customers and collaborators.
Employee morale. Winning an award or being recognized for excellence can boost employee morale and motivate employees to continue striving for excellence.
Competitive advantage. Being recognized as a top performer in any industry can give a specialist professional a career boost, and gives a company a competitive advantage over its rivals. An award helps both individuals and businesses to stand out in a crowded market.
Here are the seven cybersecurity award schemes, though not all have released details of their 2023 edition.
1.
SC Awards Europe
The competition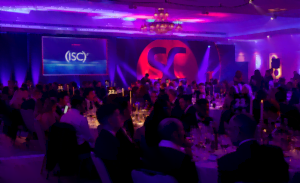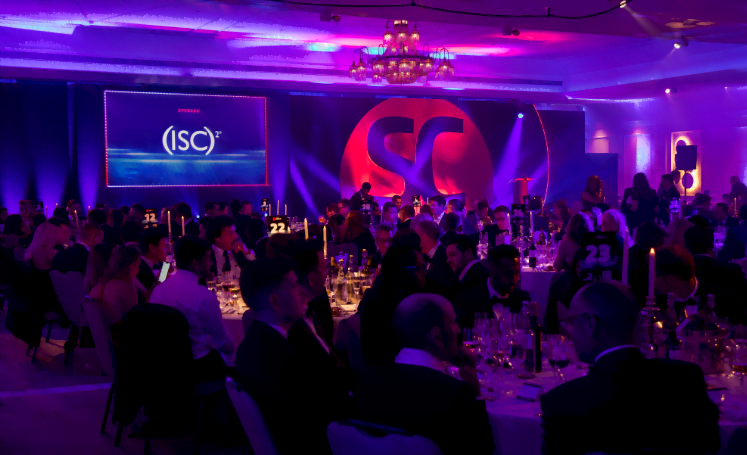 The SC Awards Europe is Europe's flagship accolade for top cyber talent. They recognise and reward companies and people behind products and services that continue to stand out from the crowd, and exceed customer expectations to help defeat imminent threats and cybersecurity attacks. They were created by SC Media UK, the leading information resource for cybersecurity professionals in the UK and Europe.
Entry and judging process
Entrants are invited to nominate themselves or a colleague. The 2023 edition is currently open for entry submissions, and a panel of judges made up of a cross-section of 30 industry professionals will preside over 35 awards. These are in three main categories of Threat Solutions; Industry Leadership; and Professional Awards for training programmes, best security team, women of influence, and newcomer of the year. The Editor of SC Media also selects a CSO/CISO of the year.
Fees
Students and industry newcomers can enter at no charge. For other entrants the fees start at £167.50 for submissions made before the end of February 2023. The fee doubles for later entries submitted by a closing date of 16th March 2023. The award ceremony will be an in-person event in June 2023.
2.
Cybersecurity Excellence Awards
The Competition
The worldwide 2023 Cybersecurity Excellence Awards recognise companies, products and professionals that demonstrate excellence, innovation and leadership in information security. This global awards program is produced by Cybersecurity Insiders in partnership with the Information Security Community on LinkedIn. Winners and finalists will be published in 2023 on the Cybersecurity Excellence Awards site and announced to the 500,000 plus member infosec community on LinkedIn and Cybersecurity Insiders. Winners and finalists will also receive an award badge image to display on their website.
Entry and judging process
People and companies nominate themselves by registering online and then completing a nomination process. Entrants may submit multiple nominations in different categories, and are encouraged to mobilise their networks to vote for them.
Nominations can be submitted up to February 3, 2023. Voting closes on February 10, and winners will be announced at the end of the month.
Category winners are decided by a judging panel, though if there are two or more entries in any category that the judges feel are equally strong then the result of the public voting will decide the winner.
Fees
A single fee of $900 covers a nomination in up to three categories. Anyone who wants to enter more than three is obliged to take an award sponsorship package for $1,900 and can enter ten categories.
3. Cybersecurity World Awards
The U.S. based Cyber Security Global Excellence Awards were created to honour and generate industry-wide and peer recognition of the best companies, products, people, PR, and more from all over the world. The 2023 awards will be the nineteenth annual edition.
Entry and judging process
Entrants submit their own entry online in any of twenty-one categories. All organizations private or public, corporations, non-profits, associations, vendors, and government organizations worldwide are eligible to enter. In total there are over 600 awards in the 2023 edition. The final "standard deadline" for the 2023 edition was 22nd December 2022. However, the absolute final deadline for the last submissions is 26th January 2023
Any business owner or employed professional in any industry and from anywhere in the world could have also applied to be a judge. However, only those who are industry experts based on their industry experience and qualifications are selected. Each year, over 1,000 judges take part, and assess each submission on a scale of 1 to 10, according to some structured guidelines. All judges who score at least 100 entries are awarded an eCertificate.
Each judge will read and score online as many entries as they choose to, at their convenience, from the start of the judging period on 23rd December 2022. Winners will be notified on 8th March 2023.
Fees
There were four dated deadlines for entering the 2023 edition, and the fees increased after each deadline. The final entry deadline for the last submissions is 26th January 2023. There were also different fees for different categories. Taking all factors in to account, an entry fee could have ranged from $269 to $620 for the very last round of entries between 23rd December '22 and 26th January '23.
4. CyberSecurity Breakthrough Awards
 The Competition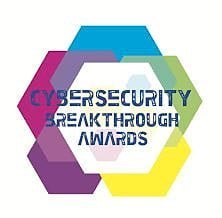 The annual CyberSecurity Breakthrough Awards program aims to perform the most comprehensive evaluation of CyberSecurity companies and solutions on the market today. They are run by the Tech Breakthrough organization, a leading market intelligence and recognition platform used by some of the most innovative technology companies in the world. 2023 will be the fifth annual edition, and in 2022 there were 19 award categories.
Entry and judging process
The 2023 edition is not yet open for entry submissions. If it follows previous formats, the international competition will be open to all individuals, companies and organizations involved in producing cybersecurity products and services. To be eligible, an entry must have been produced after May 1, 2021 (2-year window). Previous winners will be eligible to apply in the 2023 program. The entry period will be from early May to mid-July, 2023.
The submission process is focused on nominees addressing the question – "How does your company or product break through the crowded cybersecurity market?" The judging process is also a streamlined one. All award nominations are fully analyzed, evaluated and scored by a panel of judges that represent a mix of technical, business, academic and marketing expertise within the industry.
Fees
The website has no details yet of 2023 edition fees.
5. Cyber Defense Awards
The Competition
These global awards were created by Cyber Defense Magazine, which "is by ethical, honest, passionate information security professionals for IT Security professionals." 2023 will be their tenth year of honoring cyber defense innovators.
Entry and judging process
Submission requirements are for any startup, early stage, later stage or public companies in the Information Security (INFOSEC) cyber defense space who believe they have a unique and compelling value proposition for their executives, products or services.  A company can be located anywhere in the world.
The judges are certified security professionals who will vote based on their independent review of the Company materials on the website of each submission, including but not limited to data sheets, white papers, product literature and other market variables.
The award ceremony is part of the hybrid 2023 RSA Conference which will be held in San Francisco. Winners do not have to attend the conference, or even the award ceremony.
Fees
Fees for the 2023 edition have been reduced to help those who had a difficult year due to COVID-19, and there are additional discounts for two or more entries. Depending on when entries are submitted (it's cheaper to do it further in advance), and the number of categories entered, an individual submission could cost between $495 and $995.
The remaining key dates are the end of an Early Bird discount on December 31st, 2022, the end of the normal entry fee on January 20th, 2023, and the final date for late entries on March 17th, 2023.
6. Cyber Security Awards
The Competition
The Cyber Security Awards were established in 2014, to reward the best individuals, teams, and companies within the cybersecurity industry. Excellence and innovation are core themes, throughout all categories. It is a totally independent event with no affiliation to any magazines, organisations or products. Accordingly, judges are able to make all their decisions on merit alone.
2023 edition details have not yet been released.
7. The AiSP Cybersecurity Awards
The Competition
These cybersecurity awards are organised by the Association of Information Security Professionals (AiSP), and supported by Cyber Security Agency of Singapore and other professional and industry associations that are part of the Singapore Cyber Security Inter Association.
2023 edition details have not yet been released.
BOLD Awards
Our own BOLD Awards V has a Boldest Cybersecurity Award, plus 32 other digital industry categories. The award identifies and rewards cybersecurity firms, individuals and products that are working to keep our data and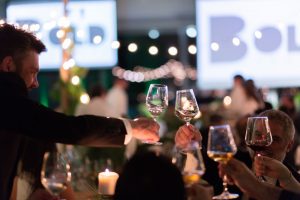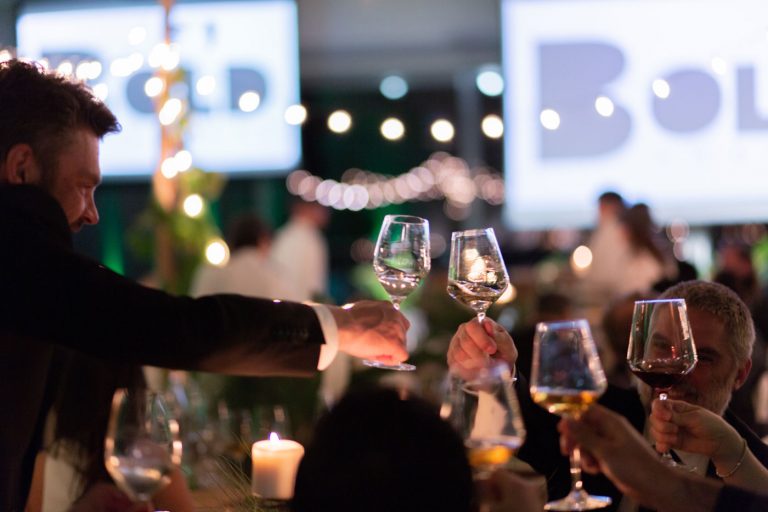 electronic assets safe among a growing threat from hackers and malicious software. It will be presented to a company, project or person on the frontlines of the effort to prepare, defend and respond to this growing threat.
Entries are open to December 31, 2023, though there is an escalating entry processing fee. If you submit now, you can return to your entry as often as you wish to update it. Each entry can also be submitted to three categories, so check out which others may apply to you.
Also, you can take a look at previous Boldest Cybersecurity Award winners and finalists. Our category partner for the Cybersecurity Award is IBM.
There will be a round of public voting in January to create nomination shortlists, so be sure to galvanize your supporters! An international panel of judges will then review the nominees, and winners will be decided 50/50 between public voting and the judges' appraisal. Winners will be announced at a black-tie award ceremony hosted by H-FARM on Europe's largest innovation and education campus, just outside Venice, Italy. This will be on March 22, 2024. Enter now!
It is also possible to request an invitation to attend the award ceremony, and experience a unique evening of networking with nominees, winners, judges, the BOLD Awards team, and category partners.