The launch of ChatGPT in November 2022 was a catalytic moment for many people in marketing. Generative AI was no longer something to think about for the future, it became part of the here and now. Along with other AI marketing tools, it is disrupting and transforming the marketing landscape, even – or perhaps, particularly – for the biggest spenders, with improved efficiencies and effectiveness. All aspects of marketing from creating expensive television commercials to preparing a presentation deck are able to turn for assistance to the explosion of AI tools that are increasingly available. But where to start? Right here. We have put together for you a list of over 50 free or paid-for AI marketing tools, covering subjects including, image and video generation, photo editing, podcasts, SEO AI tools, and more.
Research Tools 
Poll The People Poll

 is an OpenAI-powered market research tool that combines the power of AI and human intelligence to help analyze and understand data quickly and efficiently. It provides analysis tools to understand which design resonates with the users through the use of AI-backed word clouds, audience demographics, and data. The platform also provides an insights tab that instantly summarizes the results in a test report, giving users all the feedback they need to decide. This helps publishers and authors easily conduct book testing and efficiently find the design that will connect best with the intended audience, leading to a higher chance of sales.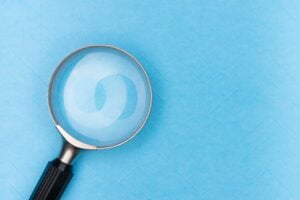 Pecan

 is an OpenAI-powered market research tool that provides automated analysis and insights for market research purposes. It uses advanced natural language processing (NLP) algorithms powered by OpenAI's GPT language models to analyze large volumes of unstructured data, such as customer feedback, social media posts, and online reviews. The platform's AI-powered analysis provides businesses with actionable insights and recommendations to improve their products, services, and customer experience. Pecan's key features include sentiment analysis, topic modeling, intent analysis, and summarization.

Remesh

is an AI-powered market research tool that uses natural language processing (NLP) to facilitate real-time conversations between businesses and their customers or stakeholders. The platform uses OpenAI's GPT language models to analyze and interpret customer feedback and provide real-time insights to businesses. Remesh's conversational AI platform allows businesses to engage with large groups of participants simultaneously, providing a cost-effective and efficient way to gather insights and feedback. 

Crayon is an AI-powered market intelligence platform that uses OpenAI's natural language processing (NLP) technology to track and analyze market trends, customer feedback, and competitor activity in real time. It provides businesses with actionable insights and recommendations to help them make data-driven decisions and stay ahead of the competition. 
Copy Tools
SEO AI Tools
AI Image & Video Tools 
Marketing AI Design Tools
Distribution & Automation Tools 
Social Media AI Tools 
AI Podcasting Tools 
Chatbot AI Tools 
AI Tools for Presentation Slides
Source
BOLD Awards 2024
Boldest AI is one of the 33 categories in the fifth edition of BOLD Awards. Entries can be submitted now and worked on any number of times to the closing date of December 31st, 2023. Use the link to find all entry details and about how the judging process works. Awards will be presented at a gala dinner ceremony for category finalists on March 22nd, 2024, in Venice, Italy.