Buy Now Pay Later (BNPL) is a flexible payment plan that really took off for retail purchases during the Covid time. Now, fintech startup KEO World (KEO) provides their version of this facility to B2B businesses to accelerate their business growth through all-digital inventory financing and payment solutions. Founded in 2020, KEO aims to streamline the financial processes between buyers and suppliers. Its flagship product Workeo provides B2B small and medium size businesses (SMBs) with an opportunity to offer their trade customers a Buy Now Pay Later facility, and we take a look at how it works.
Based in Miami, Florida, KEO operates in the United States and across Latin America, with plans to expand to Canada in the near future. It is difficult for SMBs to gain access to capital almost anywhere, particularly in Latin America where 88% of businesses don't have access to traditional credit, and 55% of B2B transactions are paid in cash.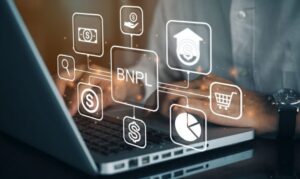 KEO's Workeo product provides B2Bs with a short-term revolving line of credit to finance essential supplies and extend existing terms. Through BNPL, a business that needs to buy inventory can get a fast approval process so that it can finance the inventory, take it now and pay later. Workeo works through the American Express payment system, and KEO is the first Non-Financial Bank Institution to be granted a Card Issuing License by American Express. Additionally, KEO is the first partner to be issued an AmEX Business Link license.
How does Buy Now Pay Later work?
BNPL is a payment method that allows consumers to purchase goods or services and defer payment over time. It has gained popularity in recent years as an alternative to traditional credit cards and installment plans. The BNPL transaction process typically involves the following steps.
Step 1, Selection: When shopping online or in-store, retail customers can choose the Buy Now Pay Later option at the checkout. This is usually presented alongside other payment methods like credit cards or PayPal. Through Workeo, B2B SMBs can offer the same facility to their trade customers.
Step 2, Application: To use BNPL, customers need to apply for an account with the specific BNPL provider or platform. This application process may vary depending on the provider but generally involves providing information and undergoing a credit check.
Step 3, Approval: Once the application is submitted, the BNPL provider assesses the customer's creditworthiness based on factors such as credit history, income, and other relevant information. If approved, the customer receives an account with a predetermined credit limit. In the case of Workeo, approved SMBs are issued with a virtual KEO card, based on the Amex system, and a credit line.
Step 4, Purchase: With an approved Workeo account, SMBs can offer KEO's B2B BNPL inventory finance program to their customers instantly, without the need for any systems integration. Their customers are then more likely to be able to proceed with intended purchases.
Step 5, Payment Terms: BNPL transactions typically offer flexible repayment terms. Instead of paying the full amount upfront, customers can choose to split the total cost into installments. The number of installments and the frequency of payments depend on the BNPL provider and the specific agreement.
Step 6, Repayments: After the initial purchase, customers are required to make regular payments based on the agreed-upon terms. Payments are usually made monthly, but this can vary. In Workeo's all-digital process, payment is automated.
Step 7, Fees and Interest: BNPL providers may charge fees and interest for using their services. While some providers offer interest-free options, others charge interest rates on the outstanding balance.
Step 8, Late Payments and Default: If a customer fails to make payments on time, they may incur late fees or penalties. Additionally, repeated delinquency can impact their credit score and overall creditworthiness.
A win-win for stakeholders
Suppliers benefit from using Workeo because the solution helps drive incremental revenue and increases the average order value by offering flexible payment options to buyers. It accelerates payment processing and reduces days sales outstanding (DSO), improving cash flow for suppliers. Moreover, Workeo helps reduce credit losses and eliminates risk associated with delayed payments. By providing a convenient and efficient financing option, suppliers can enhance customer acquisition and retention.
For buyers, Workeo allows 100% of supplier invoices to be settled upfront, providing financial flexibility. The payment terms are tailored to each business, offering short-term payments that can be easily managed. The solution is fully digital, enabling instant financing and payment processing. Each transaction has its own payment cycle and duration, allowing for greater flexibility and control.
Future growth funding and landmarks
In June 2022, KEO announced closing a $20 million growth equity round led by Montreux Growth Partners.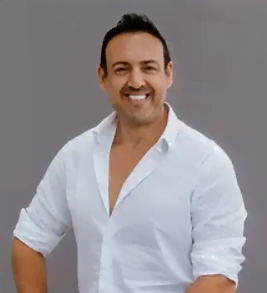 This followed an announcement in February 2022 that KEO had agreed a seven-year debt facility of up to $500 million from Hayfin Capital Management LLP, a leading alternative asset management firm. "This funding arrangement will enable us to grow the reach of our B2B supply financing program to many more businesses in Mexico," said Paolo Fidanza, Founder and CEO of KEO.
In November 2022, KEO filed its first U.S. Patent for its proprietary all-digital B2B inventory financing and payment solution, as it planned to roll out the solution to more regions across the globe.
In March 2023, KEO won the BOLD Awards IV Boldest Fintech Category. You can read their submission in full.
In summary, by digitizing the B2B payments ecosystem, KEO has given businesses a seamless and secure way to finance their supplies and drive efficiency in their cash flow. With their digital supply finance solutions, businesses experience improved cash management, increased working capital and faster B2B transactions that boost business growth.