Innovation is the lifeblood of human progress. Every day, everywhere, incredible creators are inspiring us all by crafting the future humanity, planet, and even universe. Yet as the pace of innovation continues to accelerate, so do issues of Intellectual Property protection. Topical questions include how to protect IP in the metaverse, and copyright issues in the generative AI sector. Startup business founders often face a dilemma of how to give enough information in a crowdfunding campaign to attract investors, yet not enough to allow someone to steal the heart of their innovation or idea. This article takes a look at a startup using the power of the crowd to disrupt the Intellectual Property protection sector, RightHub.
Intellectual Property pinch points
The issues already mentioned, plus others, are not impossible. As of 2023, the leading country for the best intellectual property environment was the United States with an overall score of 95.48 points. The International Property Index consists of five key sets of indicators to map the national intellectual property environment of 55 surveyed countries. The United Kingdom and France followed behind.
However, Intellectual Property protection is a sector renowned for its legal complexity and the heavy manual processing that has been prominent for decades. Even a simple IP filing or renewal can require 50 interactions across multiple stakeholders and systems.
Litigation in the event of suffering through IP infringement, or of being accused of IP infringement, is usually an expensive and lengthy process. Furthermore, every country has its own IP processes and systems to protect innovations. If an IP infringement case ends up involving multi-national authorities, it becomes a money drain of unknown proportion just to share information and data, let alone reach resolution.
UK-based RightHub is a collaborative Intellectual Property (IP) platform for managing and enforcing innovation and ideas. It has a crowdsourced solution that saves both time and money. 
RightHub harnesses the power of the crowd
Founded in 2021 by Toni Nijm, Jon-James Kirtland and Jeppe Hudtloff Viinberg, RightHub has created a tool that connects forward-thinking producers and IP experts worldwide to make the process of acquiring, maintaining, and enforcing IP more efficient and stress-free. It claims to change the daily life of creators who seek to protect their ideas, and the IP professionals assisting them along the way.
RightHub sees itself as a command center for IP owners, where they can assess innovations and brand-related concepts, submit, renew, change ownership, and observe, monitor, and implement everything IP. RightHub's software aims to massively reduce (and perhaps one day even eliminate) the overall cost of obtaining and maintaining IP Rights for businesses and their professional representatives.
RightHub directly employs 75 people in its locations in the US, the UK, Denmark, and Sweden. IP specialists make up half of the team, while the other half is made up of top-tier engineers with an emphasis on software and data. Enhancing this core infrastructure, RightHub has created an online community that fulfills the role of a 'linked-in' for the IP World with a community of over 23,000 users. Of these, more than 1,000 IP professionals have signed up to provide services through RightHub. They in turn are assisting innovative creators and IP experts from more than 2,800 corporations and law firms who are already using the platform on a daily basis to file, manage, and implement IP.
Future growth
In March 2023, RightHub announced that it had secured $15 million (approximately €13.89m) in an oversubscribed Seed round of funding.
Co-founder Toni Nijm said: "It is the first time that a platform in our industry emerged with an equal emphasis on all IP types and workflows with a horizontal focus on removing the friction IP professionals experience in their daily practice."
Also in March 2023, RightHub won the BOLD Awards 4th edition Crowdsourcing and Marketplace categories at its gala dinner award ceremony in Venice, Italy.
BOLD Awards 5th Edition 
Entry is now open for the 5th edition of BOLD Awards, covering 33 categories of digital industry and tech. Each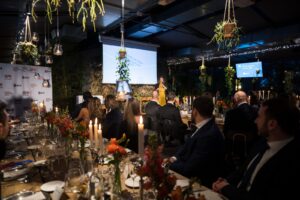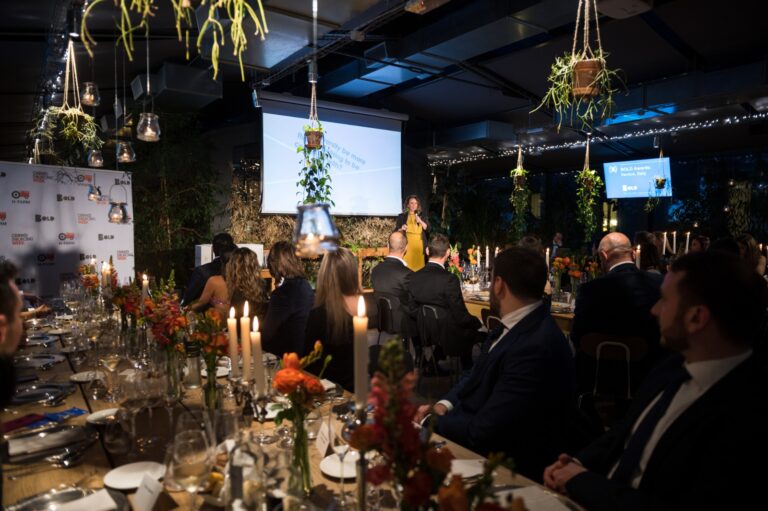 submission can be entered in up to three categories. All submissions can be returned to and amended as often as required up to December 31st, 2023. However, the fee for processing applications will rise as we near the cut-off date, so we advise that you enter now.
There will be a round of public voting in January 2024 to create candidate shortlists for each category, which will then be assessed by an international panel of judges. Category winners will be announced at a gala dinner ceremony held at the H-FARM campus just outside Venice, Italy, in March 2024.