The 2020 BOLD Awards, created by Crowdsourcing Week, will build on 2019's inaugural event to bring together the cream of the crowd economy sector to celebrate the achievements of some of its finest exponents and champions.
About the event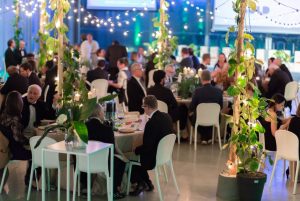 The black-tie Gala Dinner award ceremony represents the Oscars for industries such as the crowdsourcing, open innovation and related tech communities.  
As well as celebrating the breakthrough winners of 12 diverse categories it will be an evening of unparalleled top class industry networking.
If you're here you will be alongside the industry's finest.
2020's glittering event will be held once again at the campus of H-Farm, the innovation platform that supports the creation of new business models and the digital transformation and education of young people and Italian companies. They are just outside Venice, Italy.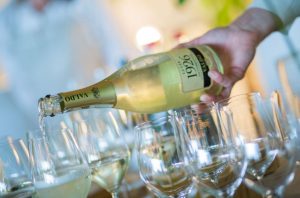 The date to put in your diary is Friday March 27th when the evening will begin with a drinks reception, followed by a three-course meal and the annual BOLD Awards 2020 ceremony.
The Official Drink of BOLD Awards 2020 is Valdo Prosecco.
Entering the BOLD Awards
Entry submissions for the BOLD Awards 2020 are now open and the closing deadline for all entries is December 31, 2019. Entry is fee-based, currently it is just €7 though will rise in stages as we near the closing deadline.
After this deadline, a period of public voting will commence January 6th, 2020, followed by an assessment of the resulting shortlist of entries by an international panel of judges.
Entry in any of the 12 categories can be made here. In 2020 there are some new categories, including Boldest Travel Blogger/Influencer, Boldest Augmented & Virtual Reality, Boldest Marketplace and Boldest AgroTech.
How You Can Be Involved
Seats at BOLD Awards 2020 are going to be evenly divided between Nominees, Event Partners and Sponsors, Special Guests, and people who are BOLD enough to request an invitation to attend this unique event.
To start the process of attending as a Nominee, select a category here (though you may enter more than one) and begin your submission. Please ensure you check here the key criteria that will be used to assess each one.


If you're bold enough to want a place at the crowdsourcing industry's Oscars evening in the company of global sector leaders, then request an invitation. The attendance fee is €875.
BOLD Awards is aiming to engage more than 3,000 submissions from the public and private sector, with only the Top 50 being selected to join us in Venice, Italy, on March 27th 2020. If you think you've got what it takes to be BOLD, you can complete your details here -> http://bold-awards.com/submit-your-project.