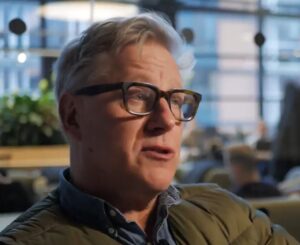 Many startups are the result of a business founder creating a solution to a personal pinch point. CAKE is a Swedish electric motorcycle startup, founded by a keen hiker who really didn't like having to hear the noise of petrol-driven bikes while spending peaceful time in the countryside. His previous business had made safety helmets, so there was some overlap, and he began to think about a noise-free, battery-powered solution. Then he thought about starting a business to make his electric motorcycles ideas a reality. Stefan Ytterborn founded CAKE in 2016, and predicts it will become profit-making in the first half of 2025. It's quite a story to tell, influenced by and taking advantage of some fast changing consumer attitudes and lifestyles, carbon reduction legislation, and geopolitical developments.
Design and build
CAKE's range of electric motorbikes has been designed from scratch, using bespoke engineering and tooling  to meet four parameters of:
     

Purpose

     

Innovation

     

Performance

     

Physical Quality
All their bikes are designed in a stripped-down functional style to be as light as possible, optimizing the size and weight of the battery cells needed to power them with speed and range. They are built to rigorous standards to last up to 14 years – far longer than 'traditional' motorcycles. Creating products with an extended lifecycle influences design, materials and build methods.
Model range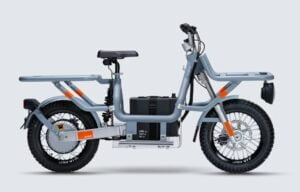 The five-platform range includes offroad models that enable riders to pursue their own enjoyment without negative impact on other users of rural space, by delivering excitement with responsibility. There are models for personal urban commuting, built to a pared down no-frills design. Others are more purely utilitarian electric motorcycle cargo-bikes appropriate for commercial "last mile delivery" use in town and city centers, satisfying the growing demand for e-commerce and home-delivered food in a sustainable manner.
A recently announced development is the design of a pedal-assisted e-bike that can be ridden without any driving license requirements. This significantly increases the number of potential customers.
Pricing
Bespoke design and manufacturing is hard to deliver without a price premium. Stefan Ytterborn recognises pricing is a challenge, through when building a value-based business he is unwilling to sacrifice values. Quality, longer-lasting products are generally more expensive.
The result is a range of rental and leasing plans, after-sales contracts with CAKE-as-a-Service, and provision of new connectivity updates, spare parts and accessories. These measures reduce up-front user costs, enable economic on-going use of the bikes, and provide a longer-term income for CAKE than just a purchase price.
Market factors for an electric motorcycle
CAKE has a city-by-city approach. The speed at which city authorities are displacing car and fossil-fuelled traffic of any sort is accelerating. For example, from 2030, petrol and diesel cars will no longer be allowed to enter Amsterdam. An Ultra Low Emission Zone in central London already charges £12.50 a day for use of older vehicles with higher impact on air quality, and is being extended later in 2023 to cover the whole city. Authorities in major cities including Paris, Berlin, Madrid and Barcelona are making life tougher for car drivers in moves to improve air quality across Europe.
In Paris, e-scooters have been banned and a €20 daily fee has been introduced for petrol-fuelled two-wheelers, whereas electric bikes are free to use. The starting price for a CAKE bike is €65 per month. The financial incentive to make the switch is glaringly obvious.
Fleet sales hold massive potential. In January 2023, the postal service in Japan began replacing its existing fleet of motorbikes with environment-friendly electric ones. In total they will require 17,000 of them, says Ytterborn.
CAKE's first retail showroom, full-service centre, plus café, is in Seoul, South Korea. The city is home to over 10 million people and is one of the most densely-populated cities in the world.
The U.S. lags 24-36 months behind Europe and Asia in switching to more sustainable transport, with the state of California leading the way.
Electric motorcycle competition
The same factors that are helping CAKE apply to other startups producing electric motorcycles. However, the scale of other startups' plans appear less ambitious.
Also from Sweden, STILRIDE is an electric motorcycle business that used reward-based crowdfunding to generate pre-orders, and then raised over €3.1 million through equity crowdfunding in late 2022 towards setting up the business to satisfy the order book. However, to put that figure in context, CAKE has to date spent $70 million, and will require an estimated further $100m before making its first forecast profit in H1 2025.
On the other side of the planet, Savic Motorcycles in Australia also plans to use equity crowdfunding, on top of grants it has received, to fund making its first 250 battery-powered models. It is currently asking potential investors to register their interest.
Manufacture
Initial plans had settled on production of the electric motorcycles being handled in Taiwan. Unfortunately, the growing tension in the region as China talks more of "reunification" has led to exploring opportunities in the emerging economies of Indonesia, Vietnam, Mexico and India.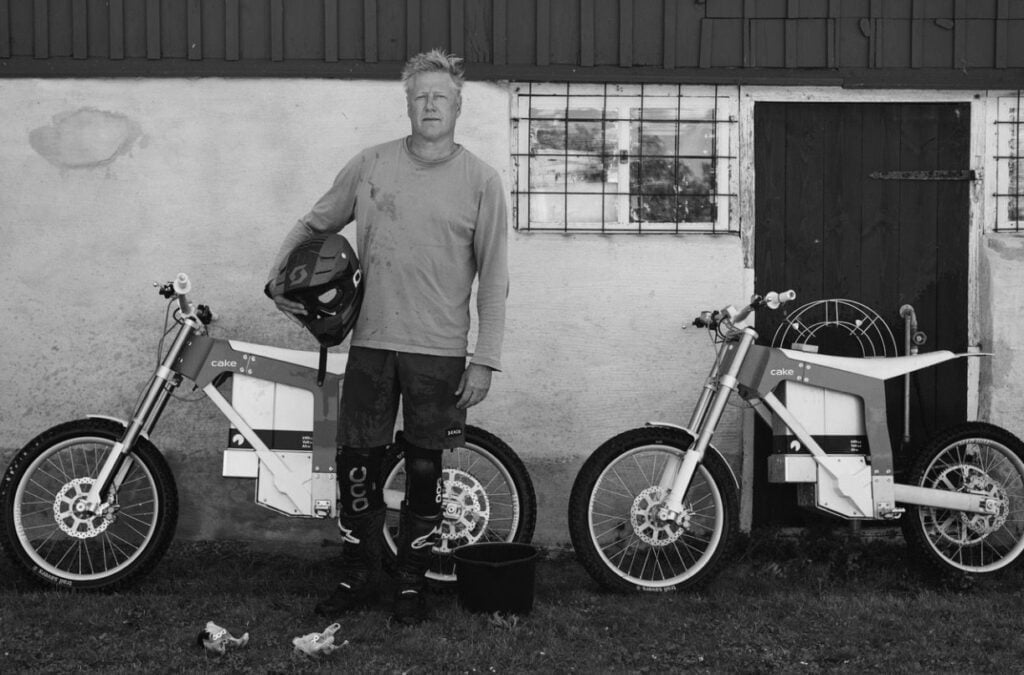 Our thanks to Stefan Ytterborn, founder of CAKE, for making time to share his story and mission with us – to develop high-quality, sustainable electric motorcycles that will inspire towards a zero-emission society.