In a world increasingly conscious of environmental issues, the consumer packaged goods industry (CPG in the US, FMCG in the UK – fast moving consumer goods) has undergone a remarkable transformation. Brands ranging from household names to niche players have recognized the importance of sustainability in their product offerings. This covers both sustainable groceries and more sustainable packaging. The sheer size of the packaged goods sector, employing millions of people and responsible for trillions of dollars in annual sales, makes it a critical component in efforts to improve sustainability in an inclusive economy. Let's look at how some CPG/FMCG brand-owners are taking the lead in adopting eco-friendly practices and developing products that prioritize sustainability, and could qualify for packaging awards or grocery awards to gain recognition.
1. Sustainable Sourcing and Supply Chain
One of the foundational pillars of sustainability for CPG brands is responsible sourcing and supply chain management. Brands are making conscious efforts to ensure that raw materials are sourced ethically and sustainably. This includes using certified organic ingredients, supporting fair trade practices, and reducing the carbon footprint of transportation.
Ice cream brand Ben & Jerry's, acquired by Unilever in 2000, is known for its commitment to social and environmental responsibility, and it sources Fair Trade ingredients for its ice cream products.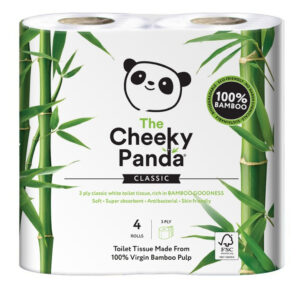 Some brands are replacing plastic and paper with biodegradable alternatives like plant-based materials such as leaves and bamboo. Newer brands have been able to start on a sustainable sourcing and sustainable packaging basis right from their earliest beginnings. A fast growing tissue brand across Europe, The Cheeky Panda, has only ever used bamboo as its main basic ingredient. Tissue made from bamboo pulp produces only 35% of the carbon footprint of tissue made from paper. The brand has won numerous sustainability awards since its founding in 2016.
2. Minimalist and Sustainable Packaging
Packaging has long been a major concern when it comes to environmental impact. CPG brands are responding by adopting minimalist, more sustainable packaging designs that reduce waste and using eco-friendly materials like recycled plastics, paper, and biodegradable options.
Consumers are even willing to invest in cloth carry-bags as an eco-conscious choice. Opportunities for consumers to use refillable containers and 'bring-your-own-cup' options encourage glass recycling and reduce the accumulation of single-use plastics.
Brands like Seventh Generation and Ecover offer household cleaning products in sustainable packaging made from recycled plastic. They have won sustainability awards and packaging awards.
The winner of the 2023 UK Packaging Awards, Kite Packaging, provides a variety of sustainable packaging solutions for the food industry that includes outer sleeves and retail ready cartons to enhance the display and aesthetic appearance of consumer food products.
3. Energy Efficiency and Renewable Energy
Sustainability extends to manufacturing processes, with CPG/FMCG brands implementing energy-efficient practices and transitioning to renewable energy sources. This not only reduces their carbon footprint but also contributes to cost savings over time.
Unilever, the global packaged goods giant, has committed to working towards using 100% renewable energy in its operations by 2030.
4. Product Innovation for Sustainability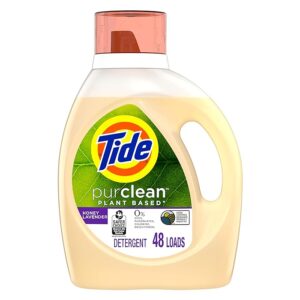 Consumer packaged goods brands are constantly innovating to develop products that are both eco-friendly and effective. This innovation towards more sustainable groceries includes creating concentrated formulas, reducing water usage, and designing products that are biodegradable or compostable.
Procter & Gamble's Tide purclean, for example, is a detergent made from 100% renewable wind power electricity and is certified by the USDA as a bio-based product. It is the first plant-based detergent with the cleaning power of regular Tide, containing 75% bio-based ingredients.
5. Transparency and Certification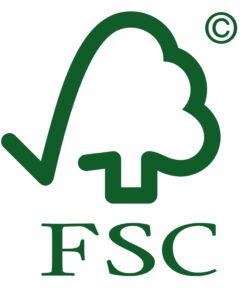 Many CPG and FMCG brands are prioritizing transparency in their sustainability efforts. They seek third-party certifications to validate their claims and provide consumers with clear information about the environmental impact of their products.
The Forest Stewardship Council (FSC) certification is commonly seen on paper products to indicate responsible forestry practices. Across three designations it can indicate that all materials used came from responsibly managed, FSC-certified forests; or that a product is made from 100% recycled materials; or that a product is made with a mixture of materials from FSC-certified forests, recycled materials, and/or FSC-controlled wood.
6. Consumer Education and Engagement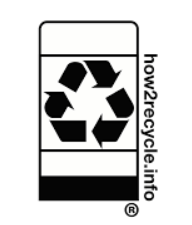 Packaged grocery brands are not only changing their products but also engaging with consumers to promote sustainable choices. This includes providing information on recycling, eco-friendly practices, and how consumers can reduce their environmental footprint.
The "How2Recycle" label found on packaging helps consumers understand how to properly recycle each component of the packaging. It involves a coalition of forward thinking brands who want their packaging to be recycled and are empowering consumers through smart packaging labels.
Conclusion
It is no longer merely a buzzword to talk about sustainable packaged grocery brands; it's a fundamental value and a business imperative. Brand-owners understand that by adopting eco-friendly practices in more sustainable groceries or more sustainable packaging they not only reduce their environmental impact but also appeal to a growing segment of eco-conscious consumers. The efforts of CPG and FMCG brands in leading the way toward eco-friendly products are not only commendable but also an essential step in building a more sustainable future for all. As consumers, we can support these initiatives by choosing products that prioritize sustainability and demanding even greater commitment from the brands we support. To gain greater recognition for their efforts, brand owners could enter grocery awards or packaging awards that focus on eco-friendly priorities. Together, we can continue to drive positive change in the consumer packaged goods sector and make sustainable living the new norm.
BOLD Awards 2024
Boldest CPG Brand is one of 33 categories in the fifth edition of the international, annual BOLD Awards. This award is open to all consumer packaged goods brands that demonstrate exceptional innovation, quality, and consumer appeal in their products and marketing strategies. From food and beverages to personal care and household goods, this category highlights the best-in-class CPG/FMCG brands that have made a significant impact on consumers' lives.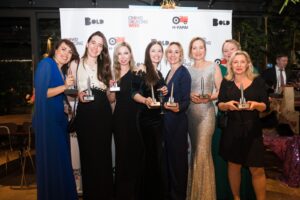 Entries can be submitted from now until the end of 2023. Entrants can return to their submission and update it as many times and as often as they wish – so waiting for more information or results is no reason to delay entering now. A round of public voting in January 2024 will establish a shortlist of finalists in each category, and an international panel of judges will add their assessment to the public votes to decide winners. All finalists will be invited to attend the gala dinner award ceremony held in Venice, Italy, on March 22, 2024, when the winners will be announced.
You can enter now. Each entry can be submitted to three of the 33 categories. Boldest CPG Brand is a new award category, you can check out the 2023 BOLD Awards IV winners and finalists in other categories to gauge the quality of the entries.