Education has been a stimulating topic at a number of Crowdsourcing Week conferences and summits around the world. The pace of change, the disruption of business and social conventions enabled by new technology, has accelerated beyond the point where traditional educators can agree and implement relevant courses of study. By the time a topic can be added to a curriculum it is likely to be out of date. Thankfully, technology itself, in the hands of new educators, is providing new solutions on how to teach new technology.
We are delighted the gala dinner award ceremony of the inaugural BOLD Awards will take place at H-FARM's advanced technology education campus set in the Italian countryside just outside Venice. It is a farm like no other, where tech talent is cultivated in the way that agricultural farms sow, nurture and bring to market traditional crops.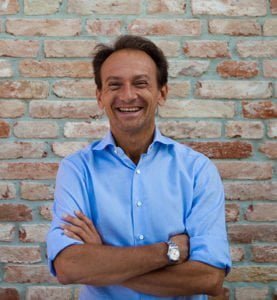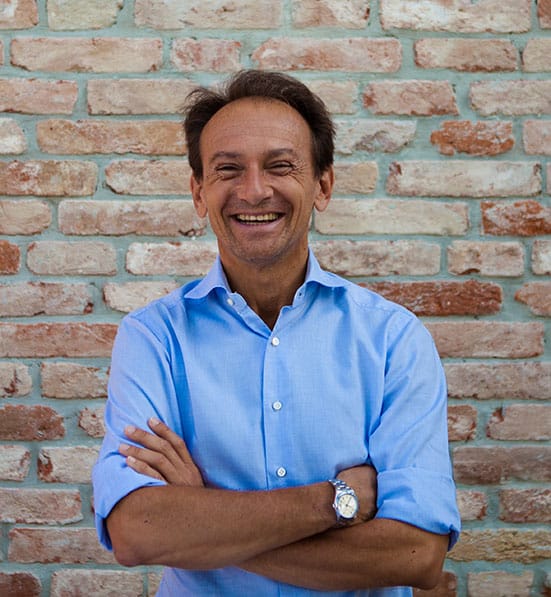 It began in 2005 when it was co-founded by Maurizio Rossi (H-FARM's Vice Chairman, and Chairperson of the BOLD Awards international judging panel) and Riccardo Donadon (H-FARM Chairman and CEO). Maurizio graduated as a ship's captain, has been vice chairman of an offshore powerboat racing organization, and founded a division of his family's business focused on action-sport apparel and equipment. After LVMH bought part of the business he spent a year in the yachting industry before he and Riccardo launched H-FARM.
Riccardo has always been passionate about the Internet and set up a digital agency called Etree that he sold in the early 2000s for $14.5 million. A year later he bought the H-FARM site. H stands for Human: he wanted to create something that put humans at its core. 
There are three core parts of H-FARM's business model.
Investments
.
As a corporate accelerator, H-FARM has invested €25M to support the development of 105 early-stage innovative companies. This is achieved through vertical programs within industry sectors and in collaboration with corporate partners. An example is the Wellness Accelerator Program in partnership with Technogym.
Consultancy
.
Over 100 of the most important international brands have gone to H-FARM for guidance on taking advantage of the opportunities made possible by digital transformation. Customers include Diesel, Luxottica and Porsche Italy.
Education
.
More than 1,000 students have been taken through an international and digital didactic path.
The H-FARM campus is currently undergoing an expansion that will grow its facilities from 14,000 sqm of buildings with a 20-hectare park to 42,000 sqm of buildings distributed over 51 hectares of land close to Venice. And they are no strangers to hosting top quality events.
Kinnernet Venice, staged at H-FARM in August 2017, was the Italian edition of a unique 3-day event created in 2003 by Yossi Vardi, a leading Israeli innovator. When most people consider whether to attend a conference-type event, their first questions usually include, "What are the topics and who are the speakers?" Though when new technologies, such as those that H-FARM encourage and support, are still in their earliest stages, few people understand their potential or identify their relevance. A conference organiser using the regular format thus lacks the standard parameters of a shortlist of both recognised experts and acknowledged discussion points to create an agenda.
Kinnernet is thus structured as an "unconference". New ideas are often best discovered and explored in person, as opposed to searching the internet, and novel concepts arise through connecting a wide group of curious, motivated and creative individuals. Kinnernet Venice invited 250 participants who were provided with timetables of places to be and the time to be there, and were encouraged to interact and just see what outcomes were achieved. They each made their contribution by collaborating in the different planned sessions, being involved in the group discussions, interactions and general creativity aired among the attendees. Watching the event video helps to understand the concept.
Staying in tents, enjoying cookery classes, wine tasting sessions, canoeing, horse riding, virtual reality experiences and boat trips all helped to relax the invited participants' conscious minds, break down barriers, and stimulate inner creativity to produce more meaningful outcomes and make it a more rewarding experience.
H-FARM thus provides a natural setting for the BOLD Awards ceremony on the evening of April 5, and attendees will gain an insight to the unique workings of this special and stimulating place set in beautiful countryside just outside of Venice. Attendees at the black-tie gala dinner will include the award winners, category sponsors who will be presenting awards, the H-FARM and CSW event teams, alongside some of our corporate supporters and investors. There are some tickets available if you'd like to apply to spend an evening in the company of this very select group of people and organizations who are spearheading breakthroughs in the crowdsourcing and many other sectors.