We are well acquainted with the likes of Amazon, eBay, Rakuten and Alibaba – the giants of online retail. These were among the first wave of pioneer disruptors who used the internet to rock the retail boat and make it easy and reliable for us to purchase goods and items from home or the office. Or on mobile devices, from anywhere with an internet signal.
Online shopping continues to grow in the UK and is currently estimated to represent 19% of the total. There is a Christmas shopping spike in November every year. The downside is a collapse of many large well-known retailers, as well as countless local independents, who have struggled to grasp the new reality and adapt their business models in time. But that's another issue.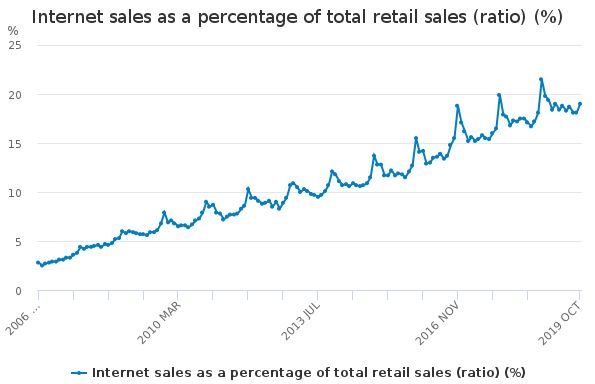 Following the broad scale mass market platforms that have influenced many people's behaviour, there is a growing range of specialist consumer and B2B marketplace platforms. Some are filling gaps as traditional markets disappear, some want to make traditional markets disappear, and through the use of technology some are providing services far beyond the scope of their traditional predecessors. Many were pitching to potential investors at a recent NOAH Conference in London where we caught up with them.
An important aspect of new technology that encourages many other startup marketplaces is the proliferation of fintech solution providers. Automated payment systems, such as provided by Tipalti, enable speedier, easier to manage and lower cost invoice processing and money transfer on a mass scale – cross-border if required – than legacy banks.
Consumer Marketplaces
Selling a home
Movewise is a proptech startup operating in the residential real estate sector. There are a lot of disappointed people who try to buy or sell domestic properties. Half the valuations made by estate agents don't get listed. Those that are listed are frequently at over-estimated valuations to encourage sellers to go ahead. Then buyers mostly fail to make offers that meet the valuations.
Pure online services accounted for 5% of the UK market in 2018. However, many buyers and sellers remain wedded to the idea of using a traditional service and dealing with a person they believe they can trust.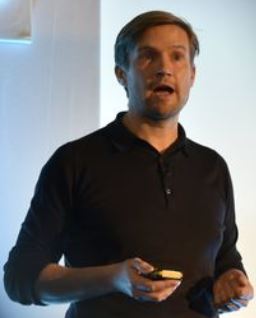 Movewise is targeting the other 95% of the market with an online service that deals direct with homeowners who want to sell. It provides them with a valid valuation based on mass data, checks where and what they are looking to move to, and then analyses the relative performance of different estate agents to put the homeowner in touch with the ones that have the best track record against their most important criteria.
Founder and CEO Tom Scarborough began Movewise in 2018 after the problems he went through selling his own property identified the pain points he hopes to solve. He says they will soon be crowdfunding.
Second-hand jewellery
Buying and selling second-hand jewellery is a global market worth £30bn. It is a slow, complex and fragmented buyers' market in which sellers are subject to inconsistent valuations with no recognised independent yardstick of accuracy, competency or honesty. It can be a frustrating and time-consuming process to get a valid price.
Verado.com provides an independent valuation and makes details of the items available for sale to a global network of buyers. They aggregate offers from over a thousand national and international dealers to provide sellers with the absolute best price. They provide insurance for goods in transit, take payment from the buyer which is transferred to the seller within 7 days, and charge 10% commission.
Verado is the brainchild of Claudio de Giovanni, a serial entrepreneur with an MSc from London School of Economics.
Fashion retail
Any number of customer/purchase tracking systems can record the items we buy. But what about the reasons why we buy them, and what they show about us as a type of person?
Fashion journalist and psychologist Anabel Maldonado founded The Psychology of Fashion and in 2020 will launch PSYKHE. It is a test shoppers can take that reveals the Why they buy what they choose, not just the What they buy, powered by machine learning and personality trait science.
Once a retailer or a brand owner understands why a customer has certain preferences they can more skilfully create other recommendations for them. The shopper will receive better quality information that is more suited to their psychographic preferences, and will perhaps start to see those brands and retailers as their lifestyle partners.
The process can be extended to where people choose to go on holiday, where to dine out and where to work out, as examples.
Chartering a pleasure boat
Netherlands-based GotoSailing is a a 30 year old boat charter business. It has adopted new technology to disrupt its own market with an aim to be market leader in five years. Anyone registered with the platform can search a data base of 5,000 boats, specify additional services, and pay through an instant booking facility. It's faster, safer and more comprehensive than was ever previously possible.
The boats are vetted by a team of experts. The costs have no hidden extras. Boats can be for exclusive use or with a hired kipper and crew. Payment is made to GotoSailing who in turn handle payments to the boat owners. The boat users cannot be charged by anyone else for anything else.
Sailing enthusiasts have access to boats they cannot afford to own, and boat owners start to earn an income from an asset that spends most of its time moored up somewhere. And 3% of all booking fees are donated to sailing clubs to help with their upkeep and encourage people to keep taking up sailing.
B2B Marketplaces
Livestock and crops
Stepping in to the gap left by the demise of many livestock markets in the UK's traditional market towns is Hectare. Farmers are increasingly finding they have to transport their animals further to sell them at market. They may have to take from their own safe and disease-free locality to an area with a higher risk. It was becoming more expensive, taking more valuable time, and causing more stress.
Hectare is an online platform that examines numerous markets to aggregate current prices being paid. It provides an online interface for buying and selling livestock and cereal crops, and handles payment through its FarmPay service.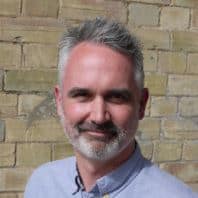 Hectare's CEO Doug Bairner is a serial disruptor. He has worked in the marketing team at Red Bull, launched a cycle clothing business using crowdfunding, and worked for the crowdfunding-based craft beer maestros Brewdog.
Hectare (which was not pitching at the NOAH Conference) has raised over £3m from investors and organisations from grant funding from government schemes, to crowdfunding investment from individuals and farm businesses, and strategic investment from well known angel investors.
Scrap Metal
Most scrap metal originates from product manufacturing. Up to now it has been disposed of in a piece meal manner, often dealing with a shortlist of personally known buyers or, if new to the market, on a word of mouth basis.
Having built a business on new tech, German startup Schrott42 takes briefs from smelters and then find sellers who can meet each brief. They offer prices based on an extensive database of recent transactions. When a deal is agreed they collect the waste, deliver the waste to any one of 80 sites in Germany which is the most convenient for the smelter, take payment from the smelter, and the scrap metal provider is paid in 48 hours.
Schrott24 recently qualified for an EU grant worth €1.2m.
Live music industry
Swiss-based Optune is a live music industry booking platform. Performing live music has become more valuable to artists than sales of recorded music, yet 50% of the fees live music event organisers and promoters pay to artists doesn't reach them. It goes to middlemen and supports a disorganised, inconsistent and inefficient supply chain.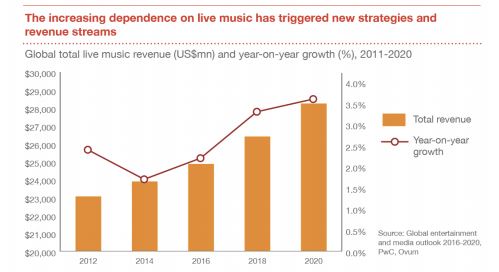 The Optune web app enables artists, agents, promoters and venue managers to collaborate on and organize events together. Artists can set their availability, itineraries, riders, are provided with schedules and timetables, and all can create and exchange contracts and invoices with automatic templates. Optune facilitates the sharing and processing of all relevant event details, and every player can view the event and contribute to it in the same shared online space.
Once an artist is booked to appear an automated social media marketing programme kicks in.
BOLD Awards 2020
Marketplaces is one of 12 categories in the BOLD Awards 2020. You can check all 12 categories – which include AI, Robotics, Fintech, Agritech and Open Innovation – and submit your entry here, to December 31.
Public online voting will take place in January 2020, a panel of international judges will decide category winners, and awards will be presented at a black-tie ceremony hosted by our event partner H-Farm on their campus just outside Venice, Italy. The date for that is March 27, 2020. So, what are you waiting for?