One in ten of the 280 global fintech startups that have achieved unicorn status (valued at US$1 billion or more) are in insurtech (insurance technology). The statistic comes from the London, UK-based Centre for Finance, Technology and Entrepreneurship (CFTE), a global education platform helping finance professionals and technologists to gain the right skills to thrive. This article looks at why insurtech is such a hit with customers and investors alike, at some of the unicorn startups, and some new market entrants that are hoping to achieve their own success.
The majority of the insurtech unicorns are mainly, though not exclusively, based in the US and the UK. India is now the world's third largest startup ecosystem, and two of its first one hundred unicorns are insurtech companies.  


Insurtech is a very attractive sector for investors in startups. According to Gallagher Re's inaugural Global InsurTech Report, there were 564 insurtech investment deals in 2021, with a total investment of US$15.8 billion. This was more than in 2019 and 2020 combined. Three key factors are driving the growth.
The last two years accelerated consumer ease with online technology and doing things in new ways;

Tech-based insurance providers are more cost efficient than the legacy providers. Greater data storage, collection, aggregation and application are achieved by using cloud-based technologies, with better connections to the wider business ecosystem and a reduction in labor-intensive tasks;

Early investors are drawing in behind them a larger investment crowd who don't want to miss out.
Why is insurtech such a strong sector?
Digitalization has enabled mass disruption of what was the once staid, solid, and largely unexciting insurance sector. Legacy insurance providers have largely used digital technology to merely automate their established ways of working and processing risk levels and premiums. They didn't adapt to offer anything different, or update their decision-making procedures. Insurtech providers use new technology to make faster decisions; base them on a wider range of criteria to judge the level of risk posed by any person or business; and provide much more flexible cover.
Car sharing platforms, for example, often remind us that most cars are used for an average of one hour a day. Yet most drivers still pay for 24/7 levels of cover. Modern policies are based more on actual usage levels. A driver with access to a shared vehicle can arrange for cover to be in place at a few minutes' notice for a fixed time period.
Access to multiple data points enable insurtech providers to provide hyper-personalized cover, and also to offer cover to consumers who would likely fail the more rigid acceptance systems used by the legacy insurers. Even favorable social media scores can influence the cost of a person's insurance.
Leading US insurtech unicorns
Next Insurance launched in 2016 in California, and works with Amazon to provide insurance to small businesses. Their AI-based technology creates tailored policies for any type of profession, line of business or skilled trade. In six funding rounds it has raised $881 million. The last, Series E financing in April 2021, pushed its current market value to $4 billion.
Life insurance provider Ethos launched in 2016 and uses deep tech and data science to eliminate traditional barriers when taking out life insurance. The company's policies do not require medical exams, and instead rely on over 300,000 data points and predictive analytics to estimate risk factors. Ethos then manages the application process digitally, offers same-day coverage and provides tailor-made policies.
In May 2021, Ethos secured $200 million of funding, which put its market value at $2 billion. Two months later, another $100 million invested by SoftBank Vision pushed the startup's value to $2.7 billion.
At-Bay provides businesses with risk management security insights and cyber insurance policies based on their IT systems and vulnerabilities. Cover extends to information privacy, network security, business interruption, cyber extortion, financial fraud, and media content. In October 2021, At-Bay closed a $20 million extension to the company's Series D financing, bringing the round's total to $205 million. This upped the company's value at $1.35 billion.
Hippo Insurance launched in California in 2015 and provides home and commercial property insurance. Its advanced technology delivers a simpler process and smarter coverage through personalized digital policies which can cover common household items not typically included in standard home insurance, such as the presence and activities of cleaners and babysitters. Hippo Insurance also provides smart home devices to help customers to identify and resolve small issues before they become big claims.
UK insurtech unicorns
BGL Group, which launched in 1992, is the company behind the ComparetheMarket.com insurance comparison site in the UK, and its counterpart LesFurets.com in France. It also provides customers with various motor, home, and life insurance products directly in partnership with prominent insurance brands and through its own Budget Insurance, Dial Direct and Beagle Street brands. It is worth around $3 billion.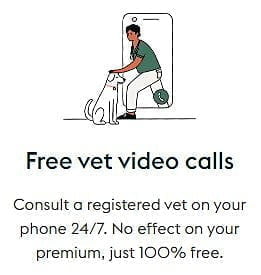 ManyPets launched in 2012 and is based in London. It offers pet health and insurance products to customers in the UK, Sweden and the US through search and social media marketing. It was the first company of its kind to give its clients free 24/7 access to direct video calls with veterinarians, and crowdsourced the design of its policies using more than 40,000 customer reviews.
Marshmallow provides affordable car insurance for customers unwanted by traditional providers, including young male drivers, people with low credit scores, or UK residents on temporary visas.
Zego started as a flexible motorbike insurance provider for gig economy workers. It later expanded with a wider range of tech-enabled commercial motor insurance products. Zego currently insures more than 200,000 vehicles for various types of businesses, ranging from sole traders to fleets and global corporates.
Insurtech unicorns in India
Car, bicycle, health and travel insurer Digit Insurance (currently valued US$4 billion as at May 2022), reached a billion dollar valuation after an undisclosed amount of funding in January 2021.
Founded in 2016, Acko General Insurance is also an insurtech startup providing auto, health and travel cover. It promises a hassle-free claim settlement experience by keeping the entire process online and automated. It reached a US$1.1 billion valuation in October 2021 after closing a US$255 million investment round.
A third Indian insurtech startup is almost at unicorn status. Turtlemint secured $120 million through Series E funding in April 2022, which gave it a valuation of $900 million. In a less than totally online manner, it works with over 40 insurance companies as a broker, and with more than 100,000 on-the-ground advisors. It provides these agents with digital tools to offer customers wide ranging yet relevant recommendations, and speed up the on-boarding process with reduced paperwork.
New insurtech market entrants
The platform economy workforce will account for one in five economically active citizens in the European Union by 2025, according to insurtech firm Cachet, based in Estonia. Traditional insurers, like many financial service providers, have problems with gig-workers because their systems still expect people to have one main employer and a fairly regular level of income. Ride-hailing drivers that work across different platforms like Bolt and Uber fail to fit their less flexible processes, which makes worker protection cumbersome and costly.
Alongside "regular consumers" Cachet already provides motor insurance for ride-hailing and delivery drivers that covers personal injury and property damage, accidents and medical expenses. It has just raised €5.5 million through a round of VC funding to include third-party liability as well as personal health and accident coverage for gig workers, grow its team, improve its technology and data models, and expand within Europe. Cachet's insurance distribution license has been passported to most countries in the EU, where it currently operates in Estonia, Latvia and Poland. It also serves customers in the UK, Lithuania and Finland. In addition to Bolt and Uber, Cachet also works with gig-economy platforms like Upsteam, Citybee and Cleanify.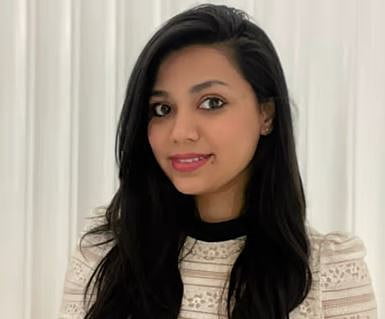 In a similar fashion, the UK insurtech startup GIGANOMICS aims to embed into platforms such as Uber, Amazon Flex and Zoomo to provide gig drivers and riders with vehicle insurance plus healthcare and life insurance. Since launching in February 2022, company founder and CEO Helena Kazi wants to plug into the B2B gig platforms' data, because access to more data points around risk will enable more personalized insurance cover.
Currently raising investment through a round of equity crowdfunding, UK insurtech platform Cuvva sells around 130,000 policies every month to people who save themselves upfront costs of car ownership as they are able to borrow a car belonging to a family member, a friend or a neighbor. They claim to be a sustainable company because more flexible and easier to arrange insurance reduces car ownership, which helps reduce the carbon footprint of the car manufacturing industry. As of May 24th 2022, Cuvva had already beaten its £2.5 million crowdfunding target with 29 days remaining. Prior to its crowdfunding, Cuvva was valued at £108.5 million.
Insurtech will be a new category in 2023's BOLD Awards IV. You can submit your project or your company here: www.bold-awards.com.