In a world where every aspect of our lives is becoming increasingly connected, the Internet of Things (IoT) stands at the forefront of this technological revolution. From smartphones and domestic appliances to industrial automation and healthcare, IoT is reshaping the way we interact with our surroundings and the objects within them. This blog highlights the latest IoT trends and peers into the future to see what's next in this rapidly evolving field.
1. Edge Computing and IoT
By 2030, it is expected that over 125 billion IoT devices will be connected to the Internet, from personal smartphones, cameras and smarthome devices to smart building and smart city-wide infrastructure. Each device will generate an enormous amount of data for analysis, with 80% of it being in the form of video and images. One of the emerging IoT trends is the resulting integration of edge computing. IoT is where the devices are, while edge computing is what happens on them. It means more decentralized processing of data closer to the source (i.e. the device) rather than sending it to a centralized cloud server. Edge computing reduces latency, enhances real-time decision-making, and improves data privacy.
Expect to see more edge devices equipped with powerful processors and AI capabilities. This will enable faster and smarter IoT applications, particularly in areas like autonomous vehicles and smart cities.
2. 5G Connectivity and IoT
The rollout of 5G networks is a game-changer for IoT. With its low latency and high-speed connectivity, 5G enables a new level of responsiveness and scalability for IoT devices and applications. This will be especially crucial for applications that require real-time data processing, such as autonomous vehicles and remote surgery.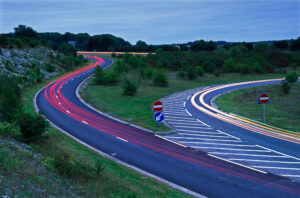 As 5G networks continue to expand, the IoT landscape will see a proliferation of connected devices, from smart appliances in homes to IoT-powered infrastructure in smart cities. In smart cities, AI could help IoT devices with predictive road scheme twinning and maintenance for road repairs, and optimize energy and waste management. IoT devices can gather and monitor on-going data on various aspects, such as air quality, temperature, and traffic management to help companies manage resources and be more sustainable.
However, smart cities depend on the use of large volumes of data from various sources, which means companies and urban authorities need to do everything possible to reassure residents that their data is being collected in a responsible and legal manner, and to protect infrastructure from cybersecurity hacks.
3. IoT trends in Healthcare
IoT is transforming the healthcare sector by enabling remote monitoring, wearable health devices and smart healthcare systems, making it more patient-centric, efficient, and accessible. Patients can now receive continuous health monitoring and real-time data analysis, leading to improved healthcare outcomes. Patients can also choose to pay for healthtech devices without having to take up clinicians' time to gain professional approval. This ultimately leads to healthier personal outcomes and less long-term strain on medical services.
The integration of AI and machine learning with IoT in healthcare will lead to more accurate diagnostics and personalized treatment plans. Virtual healthtech and telemedicine will continue to expand, improving access to healthcare services.
4. IoT Security and Privacy
As already mentioned, as the number of connected devices grows, so do concerns about IoT security and privacy. Ensuring the security of IoT devices and data is a top priority, and the industry is responding with improved encryption, authentication, and device management solutions. In a highly competitive sector, crowdtesting can pressure-test consumer devices and user experience before IoT products and user apps are brought to market.
Best security practices include:
regular software updates and bug fixes,

robust authentication mechanisms,

secure communication among IoT devices, gateways and cloud platforms by using protocols such as HTTPS for data transmission over the internet

data anonymization

robust monitoring mechanisms with a security incident response plan
The focus on IoT trends in security will intensify, with regulations and standards becoming more stringent. Companies will invest in secure-by-design IoT products and better user education.
5. IoT in Agriculture
Agriculture is benefiting from IoT technology with smart farming practices that include soil monitoring, precision agriculture, and automated farming equipment. These agritech innovations, and others, help optimize crop yields, reduce waste, and conserve resources by helping farmers make more informed decisions, save money, and operate more efficiently. The rising population makes these improvements imperative.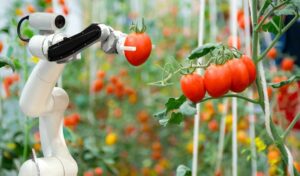 IoT in agriculture will continue to evolve with the integration of AI-driven predictive analytics and autonomous farming equipment, making farming more efficient and sustainable. The future of IoT in smart agritech looks promising. Some developments to watch for include blockchain enhancing traceability and transparency in supply chains; more work completed by autonomous vehicles and robots equipped with IoT sensors; and digital twinning of crops or livestock to help farmers simulate various scenarios and make better informed decisions.
6. Sustainable IoT trends
Sustainability is a growing concern, and IoT trends are playing a role in addressing environmental challenges. IoT devices are used for energy management, waste reduction, and environmental monitoring, helping organizations make eco-conscious decisions.
Vehicle-to-network and vehicle-to-vehicle data sharing delivers information about real-time road conditions and suggest detours to avoid air-polluting traffic jams. Sensors in garbage cans and dustbins can trigger emptying only when it's necessary and thus reduce waste traffic time spent on the road. Power grids can monitor demand and supply, and switch to greener energy whenever possible. Dynamic pricing and smart meter installation could see water companies charging more when demand is high to try and reduce it, and allow consumers to shift electricity usage to lower-cost times with high renewable energy generation.
Sustainable IoT solutions will gain momentum, contributing to more responsible resource management by both individual users and suppliers, reduced emissions, and a greener planet.
Conclusion
The IoT horizon is vast and filled with possibilities. As we navigate the ever-expanding world of connected devices and technology, it's crucial to prioritize data security, privacy, and sustainability. IoT trends are moving towards a future where the integration of edge computing, 5G connectivity, AI, and IoT will enable smarter, more efficient, and sustainable living. As consumers, entrepreneurs, and innovators, we have the privilege and responsibility to shape the IoT landscape to make it safer, more efficient, and more sustainable for generations to come.
BOLD Awards 2024
Boldest IoT is one of 33 categories in the fifth edition of the international, annual BOLD Awards. This category recognizes excellence in Internet of Things/IoT innovation on connected devices and digital transformation in specific fields, highlighting the results that are transforming industries and the exceptional work of IoT.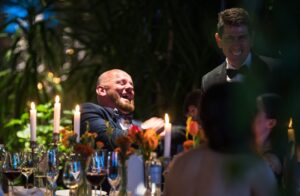 Entries can be submitted from now until the end of 2023, and they can be updated as often and as many times as anyone wants to. So there's no reason to delay, start your entry now.
A round of public voting in January 2024 will establish a shortlist of finalists in each category, and all finalists will be invited to attend the gala dinner award ceremony held in Venice, Italy, on March 22, 2024. Before then, an international panel of judges will add their assessments of the finalists to the public votes to decide the winners. Each category winner will be announced at the award ceremony, not before.
You can start your entry now. Each entry can be submitted to three of the 33 categories. Give yourself a headstart and check out the 2023 BOLD Awards IV winners and finalists.