Rapidly evolving technology means it's all too easy to fall behind the latest developments, and staying informed and inspired is crucial for success. Fortunately, there are individuals who are leading the way, shaping industries and setting new standards, who are happy to share their thoughts and insights through LinkedIn. This blog introduces you to some of these top thought-leaders and influencers. Stay on the cutting edge of AI, marketing, and productivity by following these influential experts and thought leaders. Discover insights, trends, and strategies from these top influencers on LinkedIn.
1.Ruben Hassid: AI Pioneer
Ruben Hassid is an AI visionary, renowned for his expertise in artificial intelligence and machine learning. With a passion for pushing the boundaries of what AI can achieve, Ruben continually shares his insights and knowledge about the latest AI trends, innovations, and applications.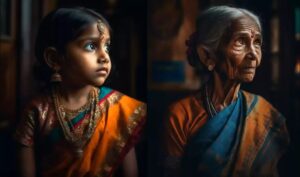 In April 2023 Ruben caught the world's attention with a video he created using AI tools Midjourney and Runway. It went viral, and showed a five year old girl in southern India transitioning to 95 years old. His aim had been to show the aging process. He first created seven images on Midjourney. His next step was to use a "Frame interpolation" facility on Runway to fill in the gaps between each pair of the Midjourney images with a sequence of video transitions.
Ruben is based in Tel Aviv, Israel, and has over a quarter of a million followers on his LinkedIn profile.
2. Isabella Bedoya: Marketing Maven
Isabella Bedoya  is a marketing maverick known for her innovative strategies and digital marketing prowess. People follow her for the latest trends in social media marketing, content creation, and influencer collaborations. 30,000 people follow her LinkedIn profile, confirming her place among top influencers on LinkedIn.
In 2015, after leaving college with a $50,000 student loan debt and no job, Isabella found herself posting recipes and cooking tips on Facebook. She speculatively offered her self-created sauces for sale and began to receive orders. Isabella borrowed $20 to buy some containers, and made $2,500 in her first week of trading – with no marketing studies or experience to back her up or base her decisions on. She is definitely home-taught.
Isabelle's current focus is on how to simplify harnessing AI to scale marketing activities, with recent posts covering topics such as Turn ChatGPT4 Into Your Assistant Today, The Impact of AI on the Digital Marketing Industry, and AI for Social Media Marketers: Use AI to Boost Your Social Media Strategy.
3. Rob Lennon: Productivity Guru
Rob Lennon can be summarized as a productivity expert, sharing valuable insights into time management, organization, and efficient workflows. His tips and strategies can help you optimize your work and personal life.
He makes content about generative AI and built a course and subscription business using the California-based online business platform Kajabi. To date he has earned $500,000 from AI courses since he began testing and experimenting with AI writing tools in 2018 when GPT-1, the first version of the AI bot, came out. He has over 100,000 followers on X/Twitter under the handle of "AI Whisperer," and over 24,000 followers of his LinkedIn profile.
4. Alex Velinov: Tech Visionary
Alex Velinov is a tech visionary with expertise in emerging technologies like blockchain, IoT, and cybersecurity. His insights into the future of tech are invaluable for staying ahead of the curve, and put him among the top tech influencers on LinkedIn.
Alex describes himself as "Helping Humans With AI." In his role as CTO at TagDigital he has created SPARK, a framework for building AI into processes. SPARK stands for:
Spot Potential

 

Pick Appropriate Models

Apply and Adapt

 

Ready the Team

Keep Evaluating Progress
Alex is based in Glasgow, Scotland, and has almost 63,000 LinkedIn followers.
5. Pierre Herubel: Marketing Maestro
Renowned marketing maestro Pierre Herubel specializes in growth hacking and digital marketing strategies, advising on B2B business growth strategy and tactics. His insights and case studies are regarded by many as essential for marketers seeking to achieve rapid and sustainable growth. He posts new marketing tips and other content on his LinkedIn profile on a daily basis, and they confirm his place among top marketing influencers on LinkedIn.
Recent posts include:
 

9 Mistakes to Avoid in Your Marketing

15 Principles for your Business' Growth Strategy

Messaging will make OR break your content

Content generates $0 without a strategy
Pierre has almost 56,000 LinkedIn followers.
6. Sam Szuchan: Tech Enthusiast
Sam Szuchan is a tech enthusiast and startup mentor. His expertise in entrepreneurship and emerging tech trends is channeled through Szuchan Venture, which helps people explore strategies and tools to enhance productivity and unlock their full potential. This makes him a valuable resource for anyone looking to break into the tech world.
He is based in North Carolina, US, and in May 2023 he also founded Saga, which claims to be the world's largest B2B platform to create an overwhelming lead pipeline for business-facing firms.
In June 2023 he launched his LinkedIn newsletter called Rise & Thrive, which explores curiosity and productivity to build a life worth living.
After starting in July 2022 to post on LinkedIn every day, he found the results were pretty much unprecedented. The first six months took him from zero followers to over 70,000. If you decide to follow Sam Szuchan on LinkedIn you will be joining almost 160,000 other people who put him among the top productivity influencers on LinkedIn.
7. David Berkowitz: among Marketing Influencers on LinkedIn
David Berkowitz is a New York-based marketing thought leader with a focus on brand strategy and digital marketing. His insights into branding and consumer behavior are invaluable for top level marketers. As opposed to some of the home-taught marketers in our shortlist, David has a corporate background including time spent at the Publicis and Dentsu advertising agency groups. In February 2017, he was acclaimed by Business Insider as  one of the 30 best people in advertising to follow on Twitter.
He has consistently used LinkedIn to expand his network and his reputation. Under his brand name of Serial Marketer David has operated since August 2018 as a self-employed marketing consultant. He has advised major brands including Apple, Coca-Cola, Estee Lauder, Kraft, Johnson & Johnson, Merck, NBC, Oscar Mayer, Porsche, Smirnoff, and Visa, contributed more than 600 columns to media outlets like Advertising Age, MediaPost, VentureBeat, and Adweek, and spoken at hundreds of events globally.
In June 2023 David launched The AI Marketers Guild, a free community for members, which is dedicated to empowering marketing professionals in the rapidly evolving field of AI marketing. David Berkowitz's LinkedIn profile has over 13,000 followers.
8. Zain Kahn: Tech Innovator and Influencer on LinkedIn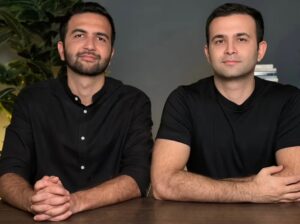 Zain Kahn is a tech innovator known for his work in IoT, robotics, and automation. His updates provide valuable insights into the future of technology and its impact on various industries. He calls himself "The AI Guy," and asks people to follow him on LinkedIn to learn how to leverage AI to 10x their productivity and accelerate their career. I you join them, you will be among his more than 790,000 followers to his LinkedIn profile.
He also produces a LinkedIn newsletter that has over 450,000 readers and offers free AI guides. He co-founded it with his brother Awais, and they named it Superhuman. Their team uses AI to streamline processes including writing email subject lines and proofreading. Originally from Pakistan they moved to Canada in 2016, and then to Dubai in 2022 where they launched the newsletter in 2023. Its advertising slots are constantly sold out and it brings in a seven-figure annual revenue. They built it with the help of AI, which sets a great example from these top AI and productivity influencers on LinkedIn.
9. Steve Nouri: AI and Data Science Expert
Steve Nouri is an AI and data science expert, offering valuable insights into the world of AI, machine learning, and data analytics. He has gained knowledge and experience around the world, from attending university in Australia, to enjoying time as an AI Evangelist in Israel and since June 2023 running his business named Generative AI from San Francisco, California. His advice and insights invaluable for individuals and businesses seeking to harness the power of data-driven technologies have gained him an amazing number of almost 1.5 million followers on his LinkedIn profile.
His goal is to create a hub where professionals can stay updated on the most recent developments and trends in Generative AI. Steve Nouri is definitely among the top AI influencers on LinkedIn.
Top AI, Marketing and Productivity Influencers on LinkedIn
These influential figures are making waves in their respective fields, and following them on LinkedIn can be a source of inspiration, knowledge, and networking opportunities. Whether you're interested in AI, marketing, productivity, or tech innovation, these thought leaders offer valuable insights and the latest updates in their domains. Stay connected with them to stay informed and keep pace with the ever-evolving world of technology, marketing, and productivity. Each of them brings a unique perspective and expertise that can help you navigate and thrive in your professional journey.
Who else impresses you enough that you think they should be added to the list?
BOLD Awards 2024
Entries are welcome now in 33 categories of digital industries. The closing date for this fifth edition of BOLD Awards is December 31, 2023. However, entrants can return to their entry as often and as they wish before the closing date to update and finesse their submission – so don't delay, enter now!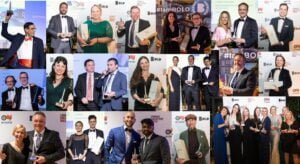 In January 2024 a round of public voting is a chance for entrants to mobilize their crowds of followers and supporters and make it to a category shortlist. Finalists will then be assessed by an international panel of judges to determine winners. All finalists will be invited to attend a gala dinner award ceremony on March 22, 2024, in Venice, Italy. It will be a unique opportunity to network with other finalists, category award partners, and the BOLD Awards team.
Get a headstart by checking out the winners and finalists from BOLD Awards 2023.