To many people, blockchain is synonymous with Bitcoin as it accounts for 45% of the total value tied up in crypto currencies. Its current value at just 70% of its peak in November 2021 has prompted a lot of "I told you so" from non-crypto supporters. Bitcoin's slide, plus other cryptos, and the almost total loss of value of some stablecoins, may cool enthusiasm for blockchain-based possibilities but there are massive strides being taken in creating NFTs.
NFTs are minted on blockchain, most commonly on the Ethereum blockchain which supports the ETH crypto. ETH has marginally lost even more of its value than Bitcoin since its peak in November 2021 (77% at the last count). All this could slow the growth trajectory of blockchain and NFT service providers such as Venly. However, while single-focus crypto wallet providers including Coinbase have reduced staff numbers as their income from transaction fees drop, companies like blockchain and NFT tool and product provider Venly has a full suite of services for businesses that want to start creating NFTs.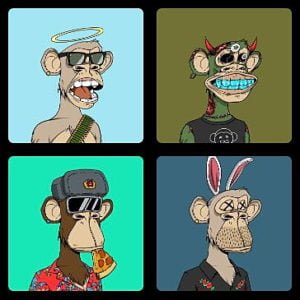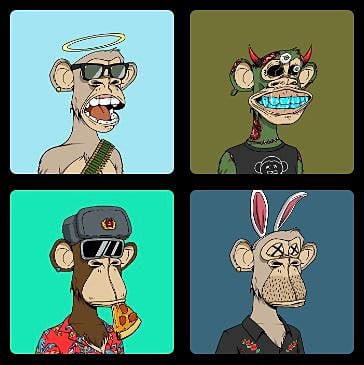 NFTs are a really smart piece of technology that enables a host of decentralised activities. Sadly, many mass-media owners – with their own agenda to grab attention – have emphasized relative trivialities such as celebrity purchases of Bored Ape Yacht Club digital artwork cartoons for sums of money that appear astronomical to the majority of people. The swift collapse of some NFT values is no better exemplified than the resale attempt in April 2022 of Jack Dorsey's first tweet on Twitter: the owner's asking price of $2.9m was greeted with a highest bid of $6,200 (2.2 ETH, at the time).
On a wider scale, NFT art sales recorded on the Ethereum, Ronin, and Flow blockchains during the 30 days up to April 15, 2022, generated an aggregated value of around $73 million. As of June 15, 2022, the aggregated NFT sales value over the previous 30 days amounted to less than half that amount, roughly $33.3 million (source: Statista).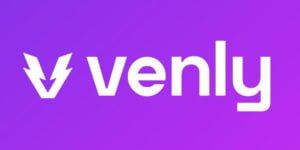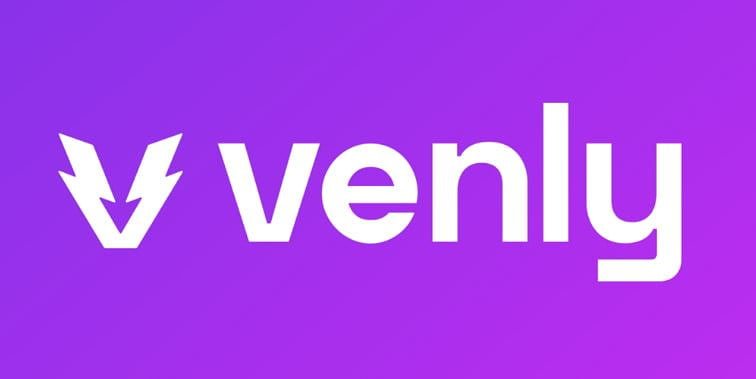 If NFTs are going to take off, they have to enter a broader territory than digital art and "out of touch" celebrities. Venly is keen to showcase wider uses of creating NFTs, as summarized below.
Gaming. Smart contracts embedded in games enable "play to earn" (P2E) opportunities. In some parts of the world, gamers can earn more than the minimum wage.

Metaverses such as the virtual worlds of Decentraland and The Sandbox use NFTs for proof of asset ownership and to gain access to locations. NFTs will be central to our digital identities.

Top sports clubs such as Spanish soccer giants Barcelona are creating NFTs that allow their high-paying fans to have an influence on club decision-making, and VIP access to exclusive events. It's like a "Season Ticket Plus."

Real estate ownership deeds could transfer to NFTs.

Smart contracts can connect decentralized finance (DeFi) transactions to real world assets and events. Among other uses, this enables artists, writers and musicians to trade their creative output, plus performance tickets, directly with consumers. For comparison, Zuckerberg has said Meta will charge digital asset creators a 47.5% fee on any sales revenue.

Healthcare opportunities include stored records accessible to multiple organisations with improved security, tokens issued for blood donations, for example, and other payment requirements. Easier access to secure, accurate patient data would improve efficiency in every type of medical establishment.
For any type of organization entering the blockchain sector and creating NFTs, the biggest problem is the steep learning curve they face. Operators such as Venly, based in Belgium, provide a full suite of necessary tools and products to help both developers and end-users find their way through the complexity of digital assets. They strive to provide intuitive simplicity and prime user experiences, aligned with top level security. Their offerings include development of NFT projects, minting (creating) NFTs on a blockchain, providing crypto wallet facilities for an organization's users/customers, plus the first-ever peer-to-peer and blockchain agnostic NFT marketplace for primary and secondary NFT sales.
In an example of Venly's B2B client work, in June 2022 it announced it was working with the online auction marketplace Catawiki through creating and distributing NFTs representing 40 pieces of work created by the Flemish cartoonist Jeroom Snelders. After the primary auction completed on June 12, 2022, Snelders' fans could begin trading their NFTs on Venly's marketplace.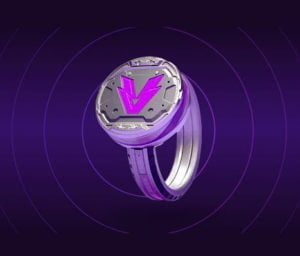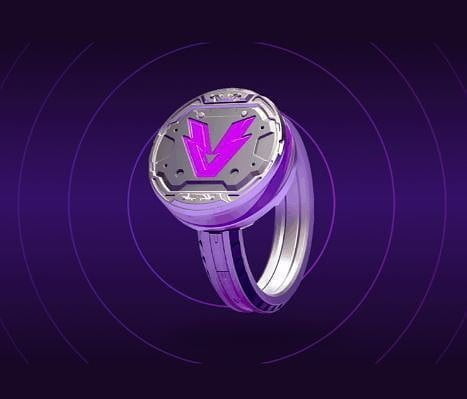 Venly's own recent NFT was released in February 2022, and confirms a raft of D2C activities alongside its B2B offerings. Consistent with its belief that the future of the internet involves massively-scaled, interactive, and interoperable platforms of interconnected virtual worlds, its wearable Metaring leverages Venly's growing network of collaborative partners. These include giants of the blockchain industry such as The Sandbox, Trace Race Manager (QORPO), Vulcan Forged, Polygon, TCG.World, AlphaVerse, V3, and more. Owners of the limited edition wearable tech will be able to unlock special in-game utilities and enjoy other unique benefits, including access to exclusive lands, events, discounts and drops, investment opportunities in digital real estate, and prioritization for future NFT drops.
To our knowledge, no other company has the same range of offerings as Venly. The Venly Wallet has its own specific competitors that have social and email login, such as Crucible and Magic. However, their NFT to email API (email an NFT and it automatically sets up a new wallet) is completely unique. Venly's NFT analytics are also very rare, we only know of Forte and Moralis as competitors within this specific area. Venly are due to soon launch their Shopify App, and that will be completely unique.
For any company entering the NFT market, Venly delivers a more comprehensive service than any other provider we can find. Its Wallet, Market and NFT-tools, blockchain games, projects, and decentralized applications enable market entrants to  tap into an entirely new revenue stream without needing previous experience in blockchain engineering, or an understanding of the complex regulatory framework that exists.
Or are there other comparable one-stop-shop providers out there that we didn't find? If you know of any, please share them with us!